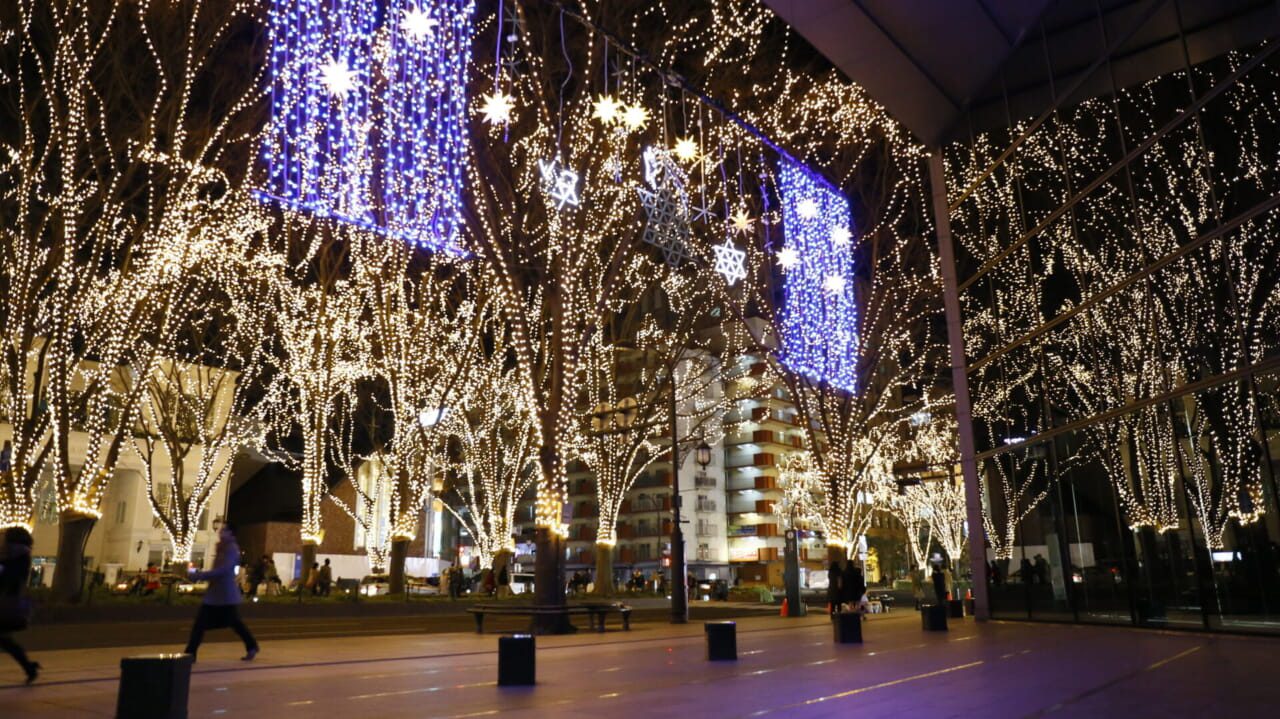 SENDAI Pageant of Starlight
The zelkova trees that line Jozenji-dori Avenue are illuminated with some 600,000 lights to create a romantic winter spectacle. The "starlight wink" effect when the lights flicker off and on again is truly breathtaking.

Where: Jozenji-dori Avenue
When: Early December to December 31
---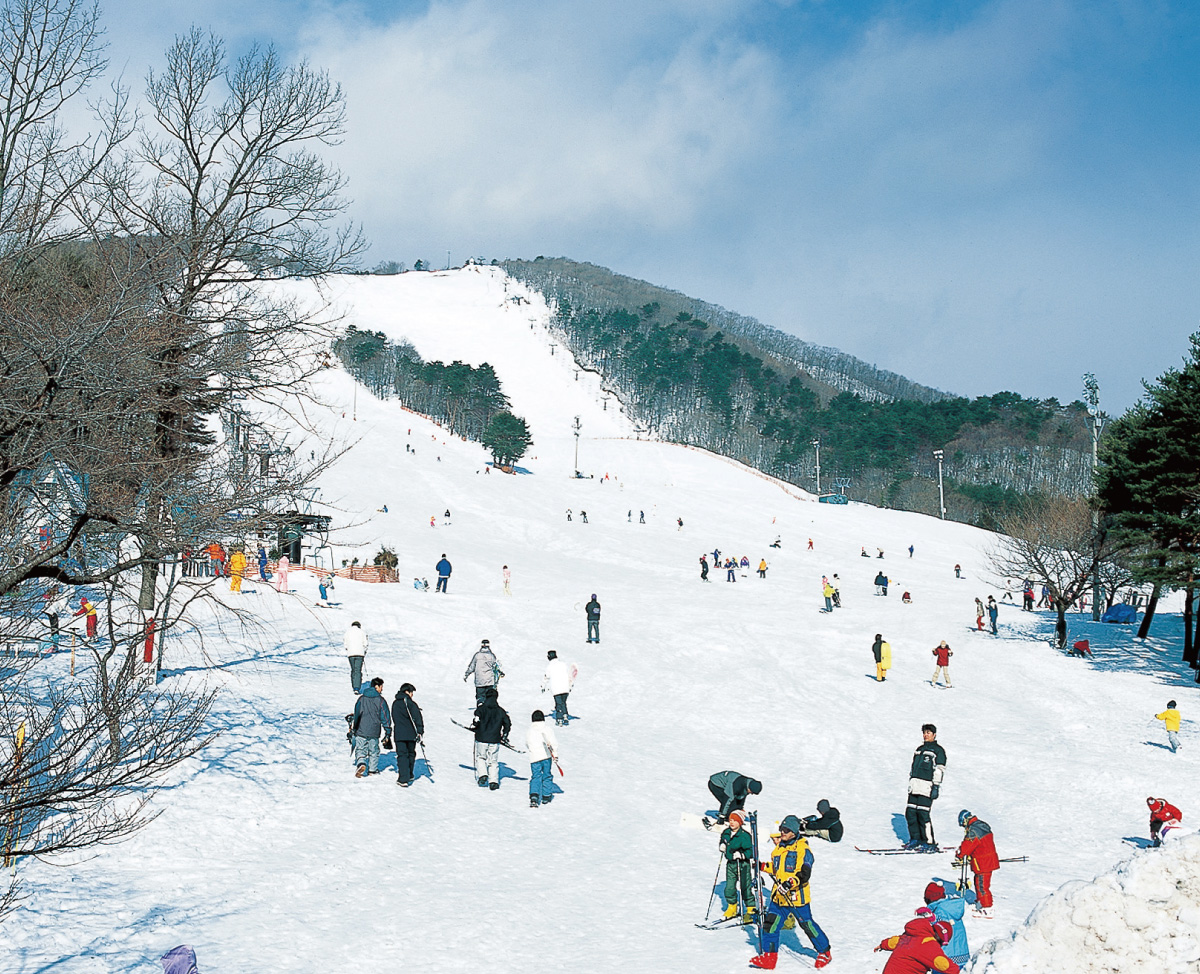 Winter Sports
Izumigatake Ski Resort, which usually opens in late December, is a mere 50-minute drive from the city center. With wide slopes that are ideal for beginners, the whole family can enjoy skiing here.

Where: Izumigatake Ski Resort
When: Late December to March
---
Ski Resorts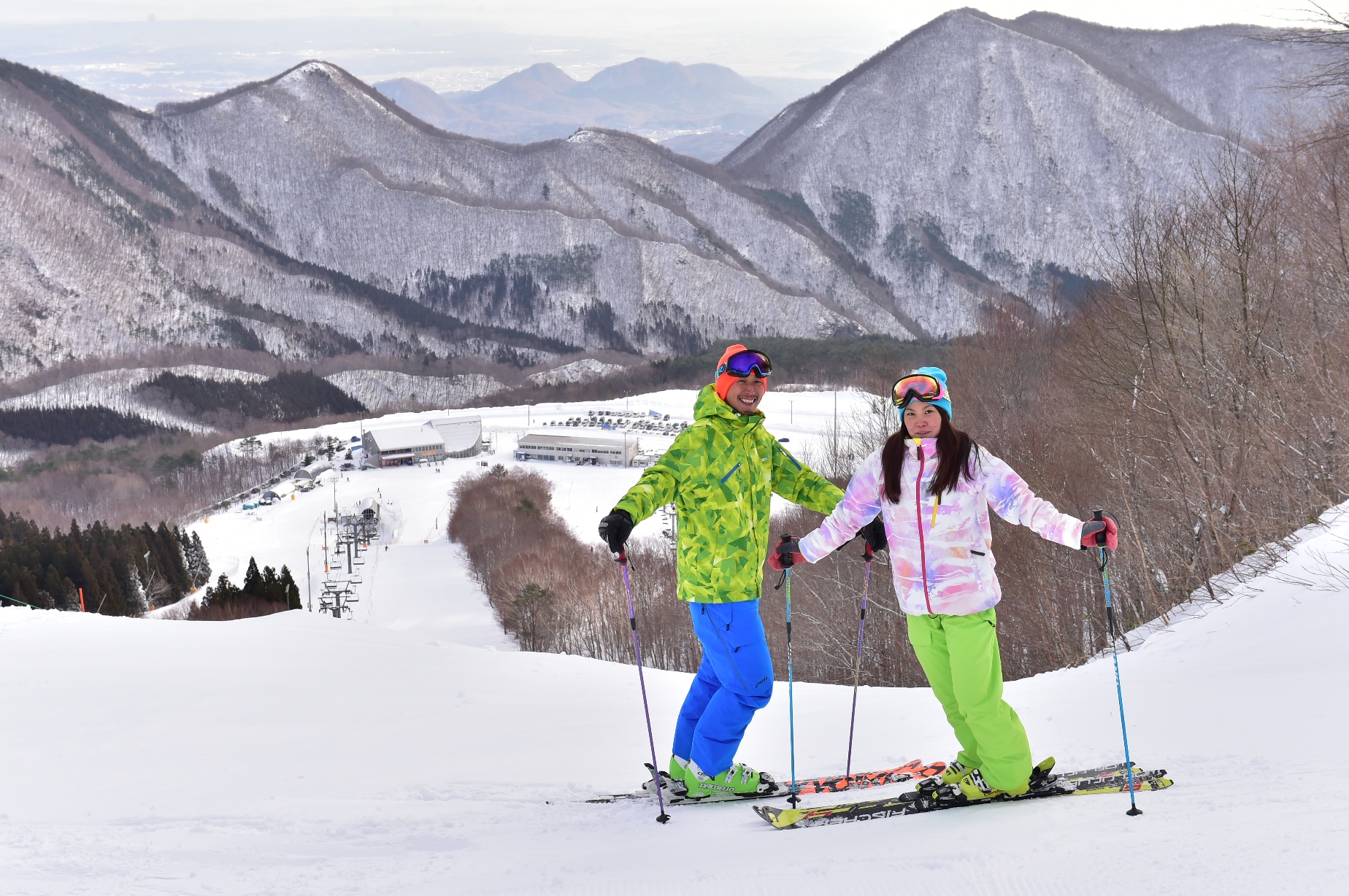 ---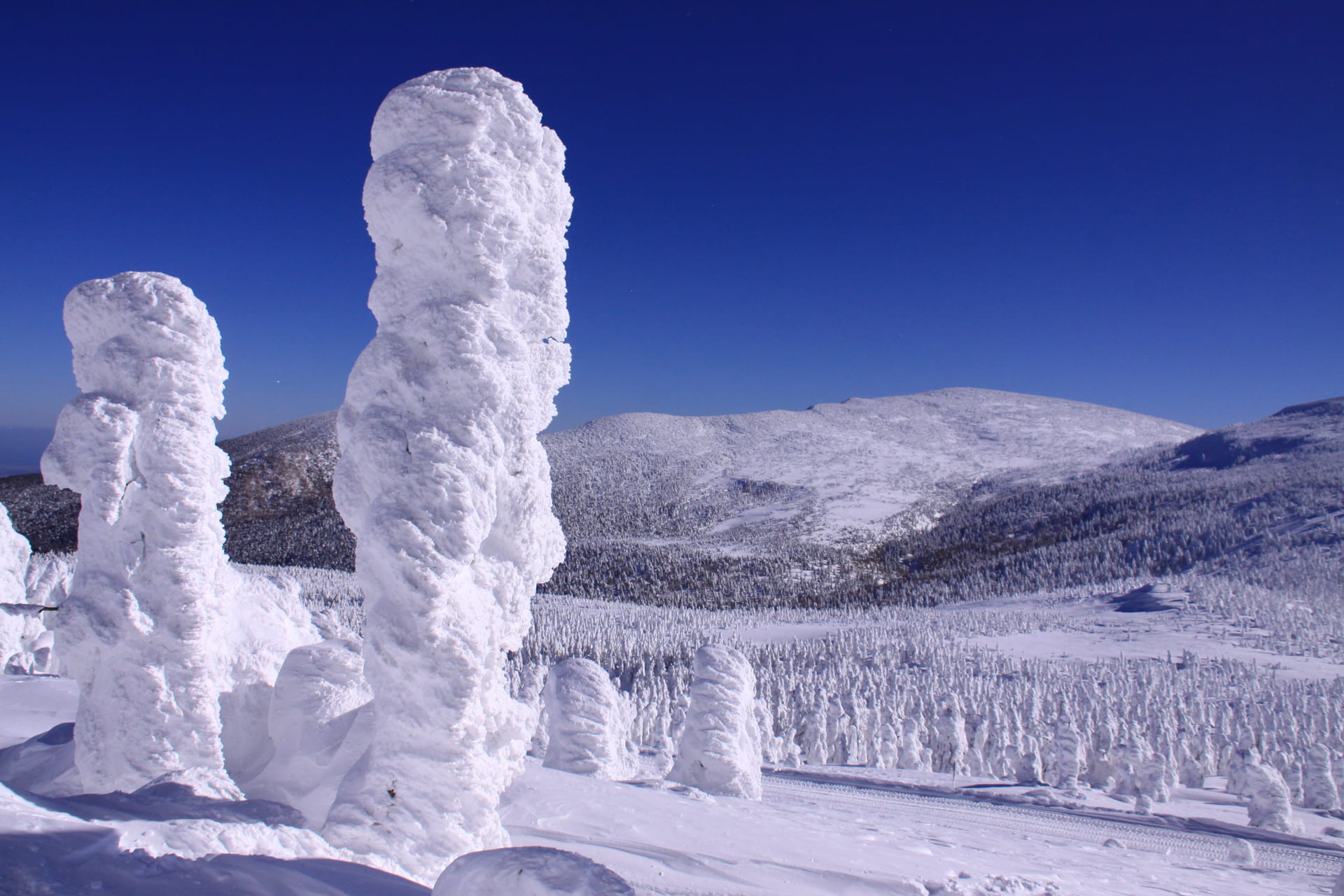 Soft Rime Trekking Tour
Seeing the natural artwork of soft rime, also known as "snow monsters," that are created by the special weather conditions and vegetation of the Zao mountain range is an overwhelming experience.
At temperatures of 0°C or lower, the soft rime grow as they freeze at the moment moisture on the strong winds strike the branches of the leaves of fir trees. At peak season, it can grow to a height of 5 meters.
Sumikawa Snow Park offers tours for visitors to see the soft rime and enjoy a light talk by an exclusive guide on the "Wild Monster," a snowmobile equipped with a heater.
---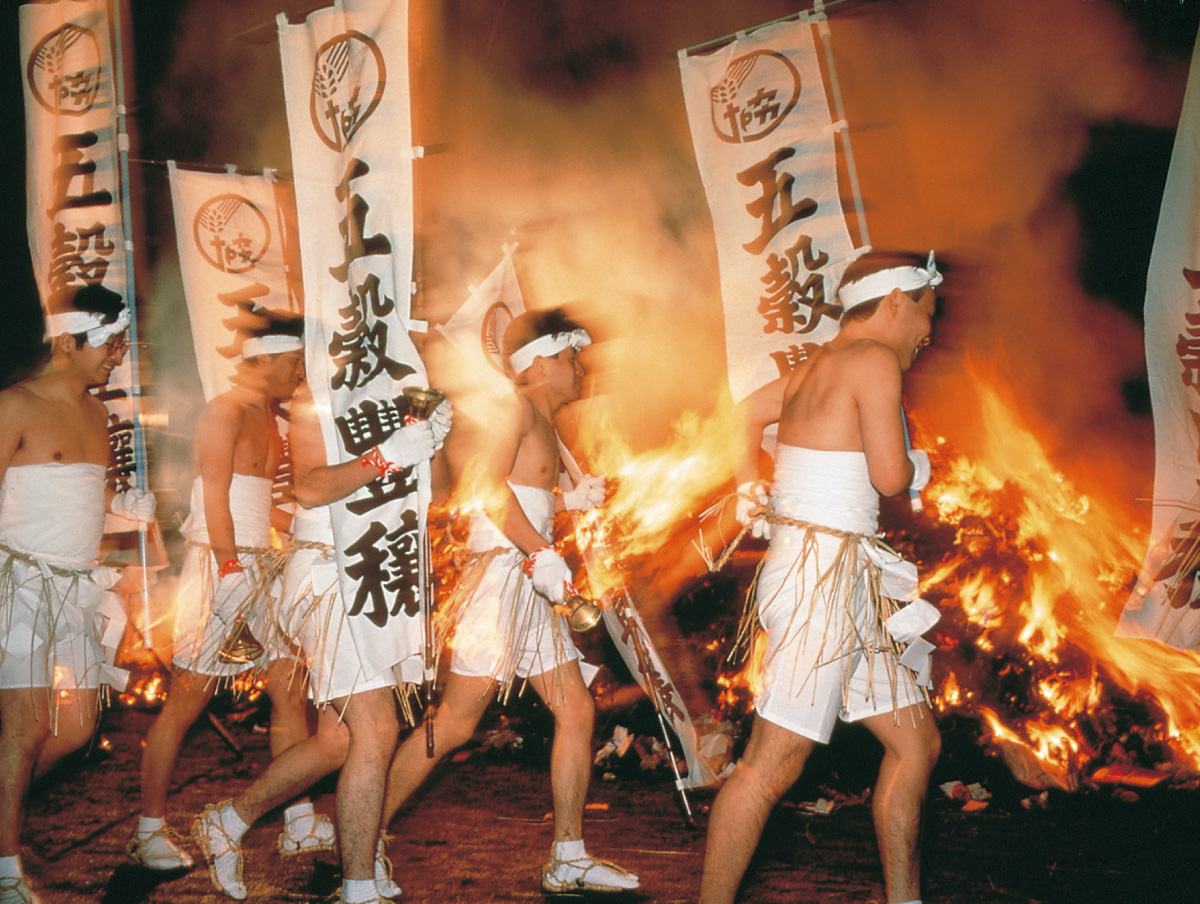 Dontosai Festival
This traditional event is held at shrines where worshippers bring their New Year's decorations to be burned on a large bonfire and pray for good health, good fortune, and the well-being of their families.
The dontosai held at Osaki Hachimangu Shrine has more than 300 years of history under its belt, and is famous all over Japan for its hadakamairi (men dressed only in loincloths marching to the shrine.)

Where: Osaki Hachimangu Shrine
When: January 14
---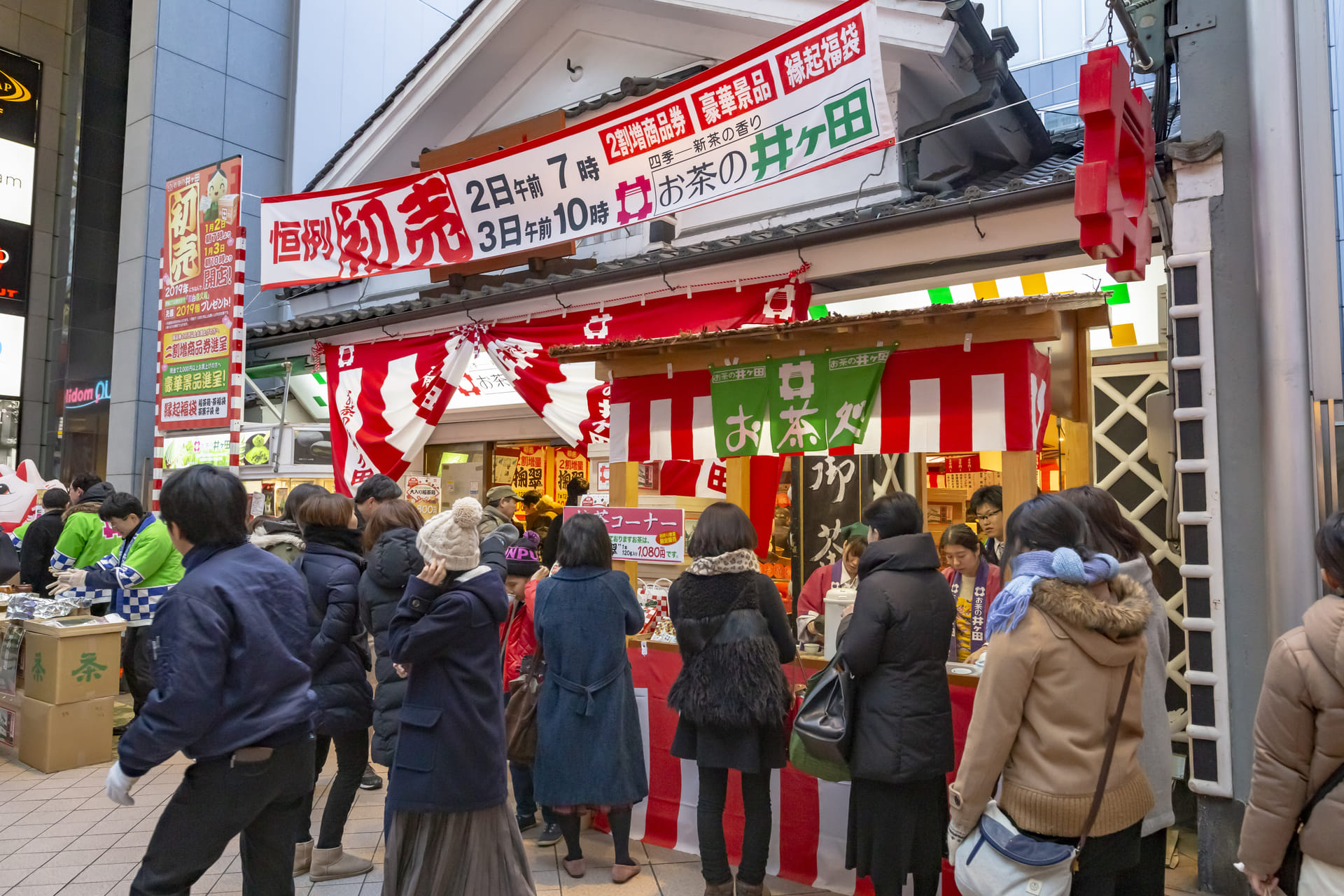 Sendai Hatsuuri Sale
January 2
-New Year's tradition of giving luxurious gifts to customers-

This New Year's sale is held on the first day of business after the New Year's holiday where eager customers line up to purchase Fukubukuro (bags filled with various items whose value is more than the actual price) or receive lavish gifts from shops. Sendai is famous nationwide for the extravagance of the free gifts given out to customers.

Sendai Chamber of Commerce and Industry
https://sendaihatsuuri.com/eng.html
---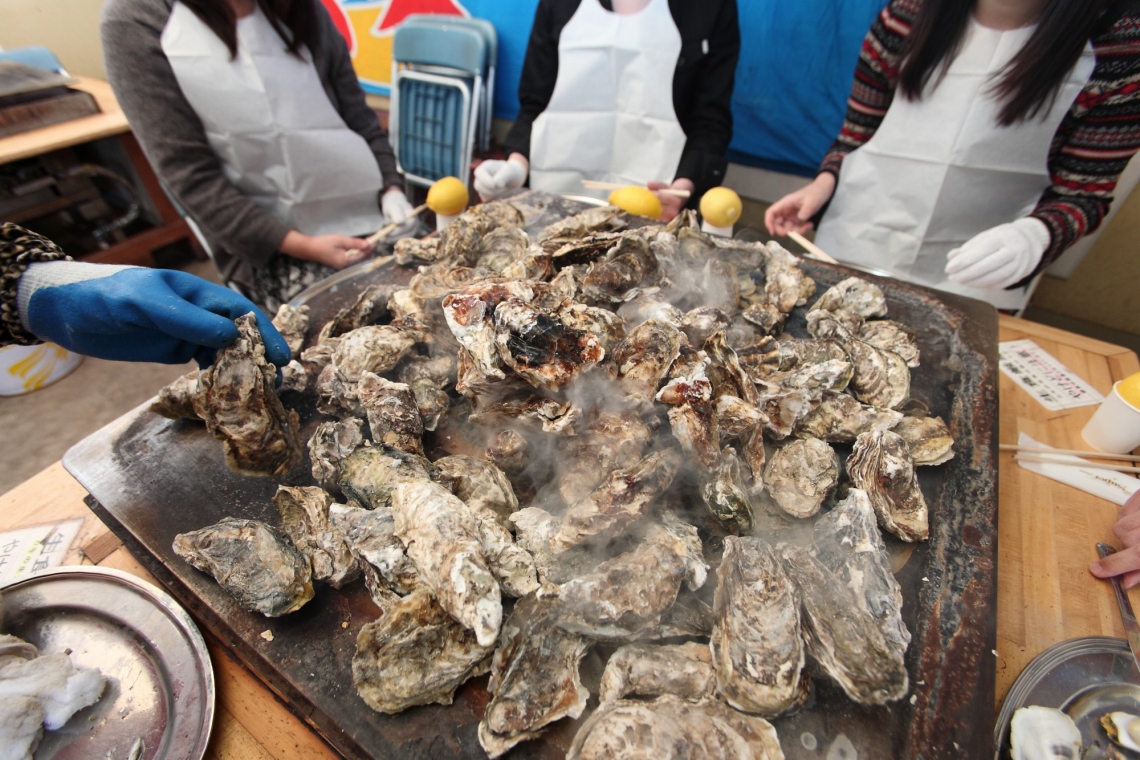 Matsushima Tourism Association Oyster Shack
Between late October and mid-March (excluding the New Year's Holiday) you can have all you can eat oysters grilled right in front of you at "Oyster Shacks" (kakigoya.)
The "A-Course" which features oysters, rice and soup available only with advanced reservation.
The "B-Course" is first-come-first served and only features grilled oysters.
Notes:
Please note that all oysters are served grilled, not raw
✖ No bringing in outside food or drink including seasonings (they are provided on site)
✖ No children under 1 years old, please
✖ No refund for day-of cancellation
---
Seri Hot Pot
Seri (Japanese parsley) hot pot is the new standard during the winter season. Seri is a vegetable that contains a lot of vitamin C and dietary fiber, with all parts of the plant, including the roots, being edible. Enjoy the crunchy texture of seri with other vegetables and chicken. Nutritious and healthy! It will warm you to the core.
---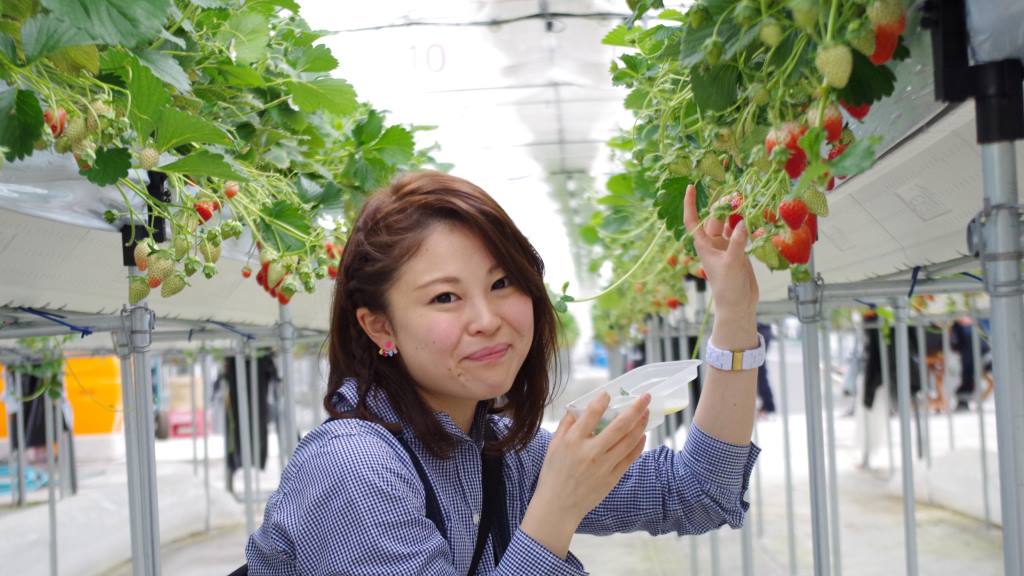 ICHIGO WORLD
ICHIGO WORLD is a tourist farm in Yamamoto Town, Miyagi Prefecture, which is known as one of Tohoku's leading strawberry producing areas. Visitors can enjoy a 30-minute all-you-can-eat buffet of the types of strawberries that are distributed at famous department stores in Tokyo. ICHIGO WORLD practices the latest elevated cultivation, where visitors can pick strawberries standing up. There is also space for wheelchairs so that visitors can safely pick strawberries.
---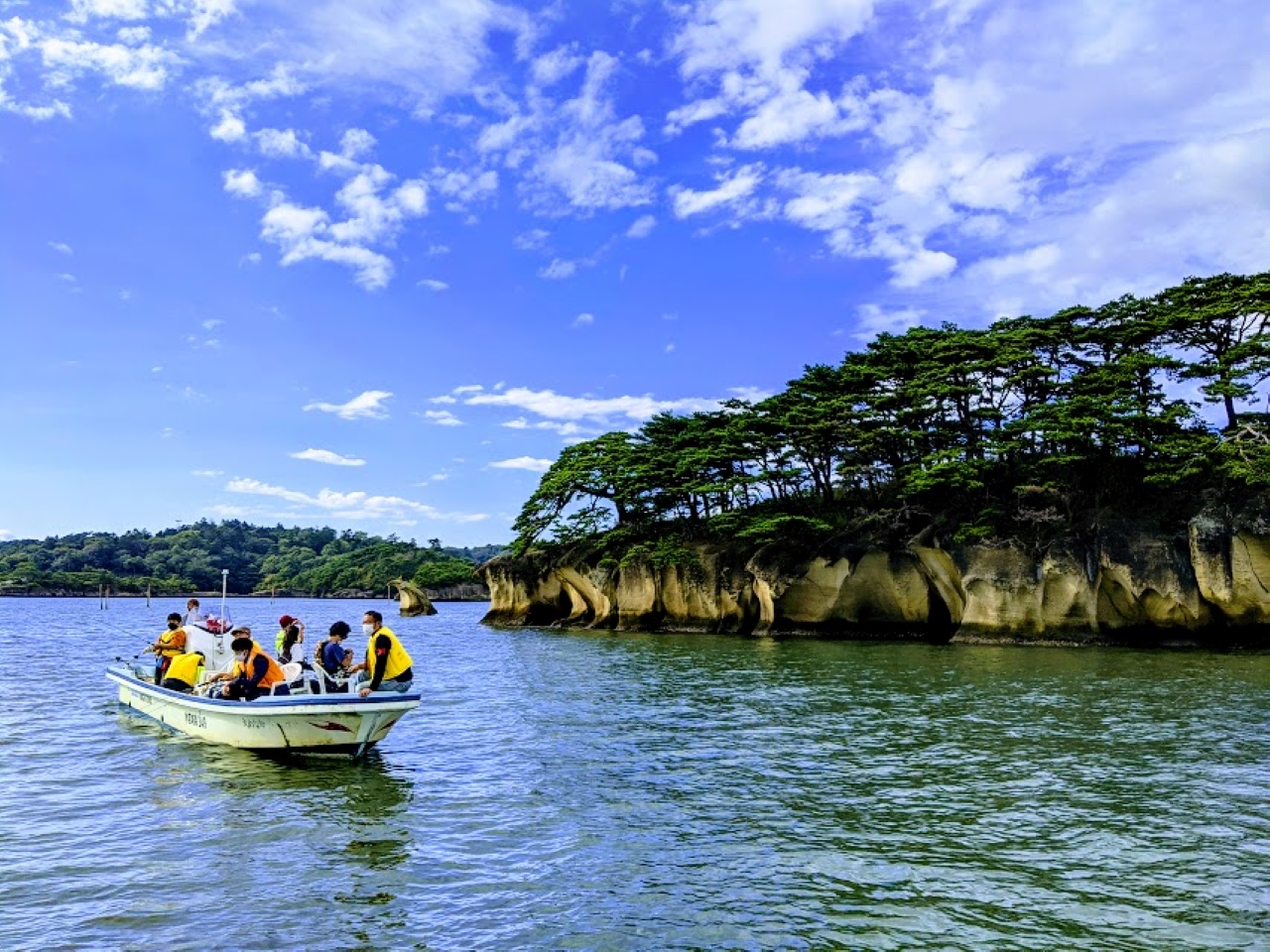 Wakame Seaweed Harvest (Harbour House Kaname)
A relaxing inn located next to Matsushima Bay that is family-friendly and barrier-free. The guest house specializes in fresh seafood dishes. Harbour House Kaname also offers seasonal sea fishing, seaweed harvesting, marine sports and rowing experience packages. On the seaweed harvesting tour, visitors can enjoy shabu-shabu made with the seaweed they pick from the boat. Sea fishing tour participants can have their catch cooked at the inn and enjoy it as part of a meal.