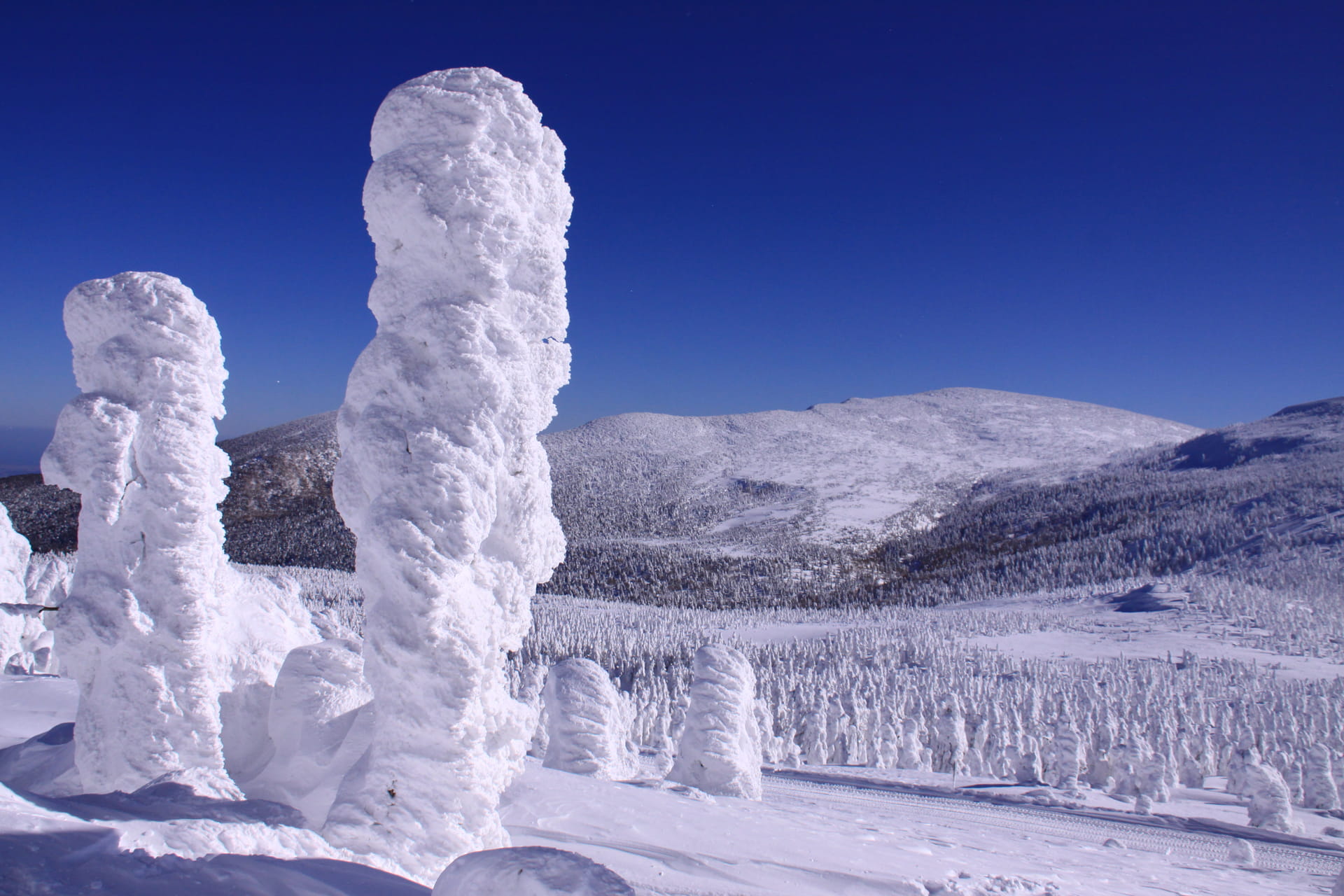 Soft Rime Trekking Tour
Seeing the natural artwork of soft rime, also known as "snow monsters," that are created by the special weather conditions and vegetation of the Zao mountain range is an overwhelming experience.
At temperatures of 0°C or lower, the soft rime grow as they freeze at the moment moisture on the strong winds strike the branches of the leaves of fir trees. At peak season, it can grow to a height of 5 meters.
Sumikawa Snow Park offers tours for visitors to see the soft rime and enjoy a light talk by an exclusive guide on the "Wild Monster," a snowmobile equipped with a heater.
Hours
Early December to mid-March, 9:00–16:00 (about three runs a day)
Closed
No holidays during business period
(Snowmobile runs are suspended in the case of stormy weather and a shortage of snow.)
Admission
Adults: From 5,300, Elementary school-age and under: 4,400 (Children 2 and under are free.)
Access
Shuttle bus to/from Sendai Station (Reservations required. Charges apply.)
40 minutes by car from Murata IC of the Tohoku Expressway.
TEL
0224-87-2610,0224-85-3055 (Soft rime tour, shuttle bus)
Address
Gelände House, Aza-Kuraishidake-kokuyurinnai, Togatta-onsen, Zao-machi, Katta-gun, Miyagi Prefecture
ZIP
989-0916