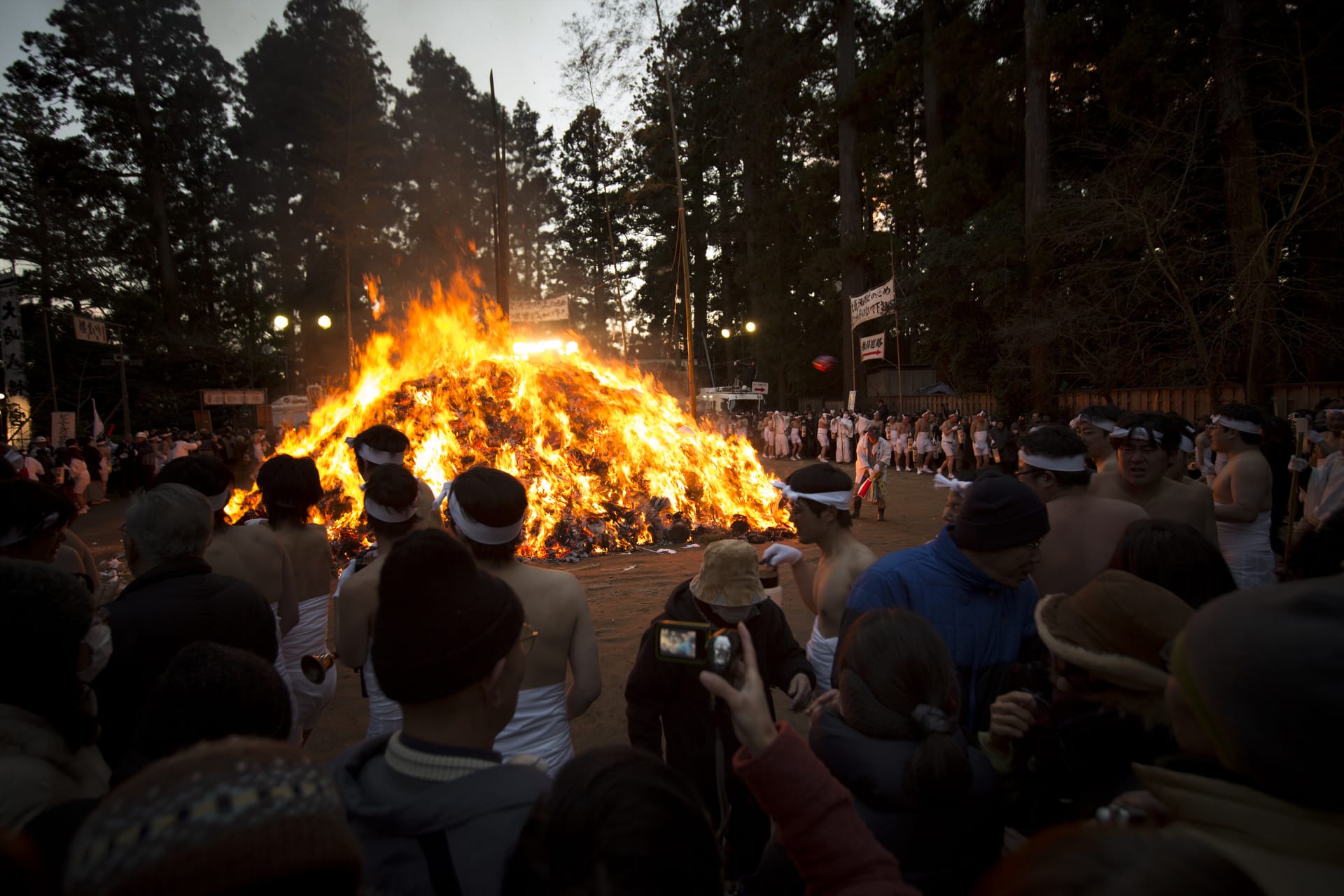 Dontosai Festival
This traditional event is held at shrines where worshippers bring their New Year's decorations to be burned in a large bonfire and pray for good health, good fortune and the well-being of their families. The largest of these festivals is held at the Osaki Hachiman Shrine, famous for its hadakamairi (men dressed only in loincloths marching to the shrine).
The facilities and stores introduced have implemented measures against coronavirus such as alcohol disinfection, ventilation, and partitioning.
Please wear a mask, disinfect your hands, and cooperate with social distancing when you use the facilities and stores.