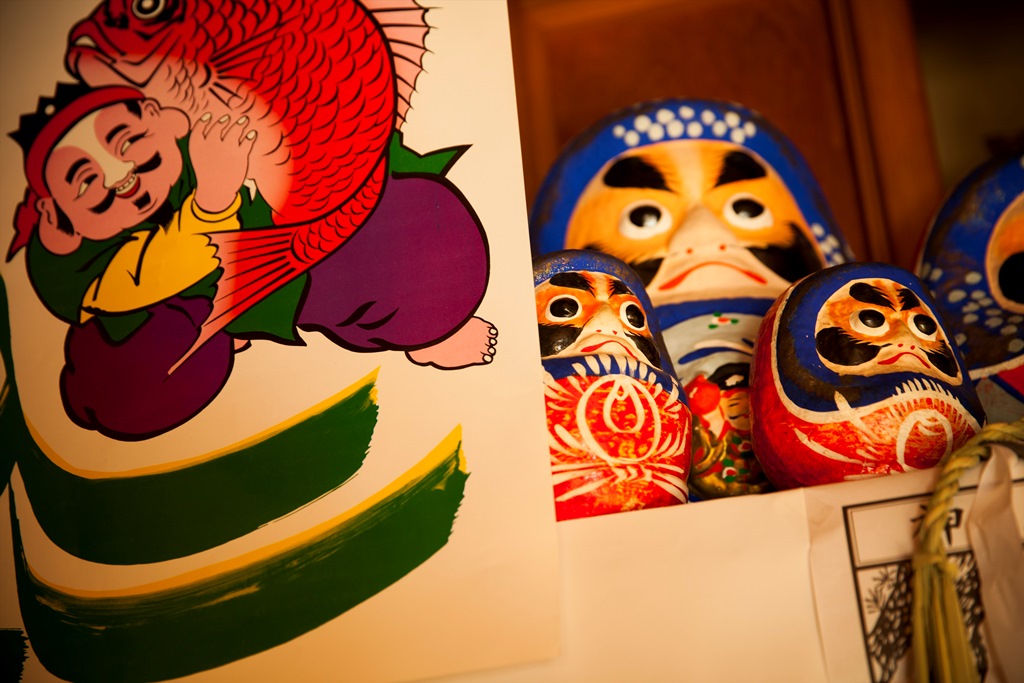 Things to Know (about Traveling in Japan)
●Currency
■Japanese currency
The unit of currency in Japan is the yen (¥). There are four denominations of bills – ¥10,000, ¥5000, ¥2000 and ¥1000 (from the left in the figures below). However, the ¥2000 bill is rarely used. There are six types of coins -¥500, ¥100, ¥50, ¥10, ¥5 and ¥1 .

■Currency exchange
You can change your money into yen at banks, post offices and some hotels.
●Currency exchange counters
◎Sendai Airport
Travelex on the 1st floor of the international terminal (US dollar, euro, Taiwan dollar, Korean won, Chinese yuan)
Business hours: 14:00-17:00(Mon,Wed,Sat), 14:00-19:00(Thu), 10:30-13:00, 14:00-19:00(Tue,Sun), 10:30-13:00, 14:00-17:00(Fri)
Phone: 022-383-6073
◎Banks
All branches of the 77 Bank; Currency exchange at the "Currency Exchange" counter. U.S. dollars can be exchanged at all branches. Hours (weekdays): 9:00-15:00

◎Post offices
Post office on the 1st floor of JR Sendai Station and the Sendai Branch of the Japan Post Bank (within the Sendai Naka Post Office); Type of currency available varies by branch; Hours (weekdays): 9:00-18:00

◎Hotels
Sendai Kokusai Hotel: Only the hotel guests can change U.S. dollar, Hong Kong dollar, New Taiwan dollar to Japanese yen to the extent of ¥50,000. Others can change to the extent of ¥20,000.
Hotel Metropolitan Sendai: Only the hotel guests can change U.S. dollar, Hong Kong dollar, Chinese yuan, New Taiwan dollar, Thai baht to Japanese yen.
The Westin Sendai: Only the hotel guests can change U.S. dollar, Hong Kong dollar, Chinese yuan to Japanese yen to the extent of ¥30,000.
◎Travelex Sendai
Business hours: 10:00-19:00 (Weekdays), 10:00-18:00 (Sat, Sun)
Address: 1F Sun Square Shoji Bldg, 1-8-22 Chuo, Aoba-ku, Sendai
Phone: 022-716-2128
・Message from Travelex Sendai
We provide a wide variety of 33 different bank notes from around the world for you to select. We have English-speaking staff available.

■Traveler's checks/Credit cards
Traveler's checks and credit cards can be used at major banks, hotels and shops. However, some shops do not accept credit cards so you should also carry some cash with you.

■"Cashing" (cash advance)
You can withdraw cash from any post office or Japan Post Bank ATM using a credit card or an ATM card. Credit cards you can use include VISA, VISAELECTRON, PLUS, MasterCard, Maestro, Cirrus, American Express, Diners Club, JCB, and China UnionPay. You can use the ATM at Seven-Eleven or other convenience stores.
●Communications
■Telephone
You can make international calls from your hotel room or use a public phone designated for international calls.
●How to make a telephone call (when calling overseas from a public phone)
Company code + 010 + country code + area code + number of other party
●Major telephone company codes
・001 KDDI ・0033 NTT Communications
・0061 Softbank Telecom
●Country codes
・China 86 ・Taiwan 886 ・South Korea 82 ・Hong Kong 852  ・Singapore 65 ・Thailand 66 
・Malaysia 60 ・United States 1  ・England 44 ・France 33 ・Australia 61 ・Japan 81

■Mail
Sendai has over 100 post offices. Mailboxes are colored red and are marked with the symbol "〒". Foreign Postage is ¥70 for Postcard and ¥90~¥130 for aerogrames. Parcels up to 30 kilograms can be sent by parcel post. Also, EMS can be used. You can buy stamps at the post office and convenience stores marked with the symbol "〒". For postal service information in English, call 022-711-7544 (Hours: Mon-Fri 9:30-16:30 except on public holidays)

■Percel delivery service
In addition to the post office, you can use private delivery companies to send your parcels home. Many hotels have this service so ask at your hotel.
●Emergencies
■119 Fire/Ambulance
In case of sudden illness or injury where you need immediate treatment, call 119 and an ambulance will come to transport you to a hospital. In case of fire, also call this number.

■110 Police
In case of traffic accidents or crimes, call 110 for the police.

■Hospitals
If you get sick or are injured and need to receive medical treatment, you can go to a hospital with staff that speak English or other foreign languages. The Sendai Tourism, Convention and International Association has made a list of these hospitals.
●Useful Information
■Japanese holidays
Jan 1 – New Year's Day
Jan-2nd Mon – Coming-of-Age Day
Feb 11 – National Foundation Day
Feb 23 – Emperor's Birthday
Mar 20 or 21 – Spring Equinox Day
Apr 29 – Showa Day
May 3 – Constitution Day
May 4 – Greenery Day
May 5 – Children's Day
Jul 3rd Mon – Marine Day
Sep 3rd Mon – Respect-for-the-Aged Day
Sep 23 – Autumn Equinox Day
Oct-2nd Mon-Health-Sports Day
Nov 3 – Culture Day
Nov 23 – Labor Thanksgiving Day
In Japan, many people take vacations at the year-end and New Year's, Golden Week (late April-early May), and Bon festival (3rd week of August) periods. Public transport and sightseeing spots in Japan are crowded during these periods.

■Voltage/electric current
Japan's voltage is 100V50Hz (north of Tokyo). Plugs have 2 prongs (Type A).

■Water
Tap water in Japan is drinkable; however, water at some public restrooms may not. Mineral water is readily available and the price for a 500 ml container is about ¥130.

■Toilets
There are two types of toilets – Japanese-style and Western-style. To use a Japanese-style toilet, face the hood of the toilet, line up your feet on both sides of the toilet, and squat before using it. Some public restrooms do not provide toilet paper so you should carry a package of tissues with you.

■Tipping
Japan does not have a custom of tipping so it is not necessary to do so. At some restaurants or hotels, a service charge is automatically added to your bill.
 
■Onsen (hot springs), public baths
When you go to an onsen or a public bathhouse, you should first take off your clothes in the changing room and then enter the bathing area. Since everyone will enter the same large bath, you should first wash yourself before entering the bath. You should not take a towel into the bath nor drain the water.

■Manners, customs
On public transportation such as trains or buses, eating, drinking or using your cell phone are considered bad manners. Some traditional customs have a long history in Japanese culture such as taking off your shoes before entering a private home or a Japanese-style inn and sleeping on a futon laid on tatami.

■Restrictions on smoking and drinking
Smoking and drinking alcoholic beverages are prohibited for those under 20 years of age. Smoking is banned on public transportation, in restaurants and other public areas.
●Eating Japanese-style food
Making effective use of seasonal fresh ingredients is important in preparing Japanese food. Many dishes use stock made from bonito or tangle kelp combined with soy sauce. Japanese cuisine is esthetically pleasing and healthy.

■Eating Japanese-style
When eating Japanese food, the most basic step is to eat with chopsticks. Rice or soup bowls should be held in your hand.

■All-you-can drink service
Many izakaya (Japanese-style pubs) and some drinking establishments offer an "all-you-can-drink service." With a time limit of an hour and a half or two hours, you can drink as much as you like for a fixed price. In some cases, an appetizer called otoshi will be automatically brought to you even if you do not order. The charge for this appetizer will be added to your bill.
●Shopping
■Discounts
Most department stores and retail shops rarely reduce the price. However, some electric appliance shops may give discounts. At some small shops or stalls, you can sometimes bargain your way to a lower price.

■Sales seasons
Sendai has two large seasonal sales, one in summer (late June to mid-July) and the other in winter (January). Items are 30 to 70% off and these seasons are filled with enthusiastic shoppers. Sendai is famous for its "Hatsuuri" sale held on January 2nd where luxurious free gifts are given out to the shoppers.

■Size of clothing/shoes
The sizes listed on clothing and shoes are different from those sold abroad so you should try on items before buying them. Find the item that fits you.

■Tax-free items
In Japan, a 10% consumption tax is levied on all consumer goods. However, under certain conditions, overseas travelers are exempted from paying this tax at certain designated shops. These shops include Fujisaki and Mitsukoshi Department Stores, Yodobashi Camera, and Yamada Denki LABI. See information on specific stores for details.

From October 1, 2014, additional products are added to the tax-exemption products at tax-free program participating stores. This includes food, medicines and cosmetics.
* There are some restrictions and conditions depending on the type of products for tax-exemption purchase.

(1) Consumables (foods, drinks, medicines, cosmetics, etc.) must be purchased at the same store on the same day, and the total spending must be over 5,000JPY but no greater than 500,000JPY.
(2) General goods (electric appliances, clothing, accessories, etc.) EXCEPT FOR consumables are exempt from consumption tax if purchased at the same store on the same day, and the total spending must be over 10,000JPY.

* It is not exempt from tax if purchased for business and commerce.
* Some products are prohibited to import in certain countries.