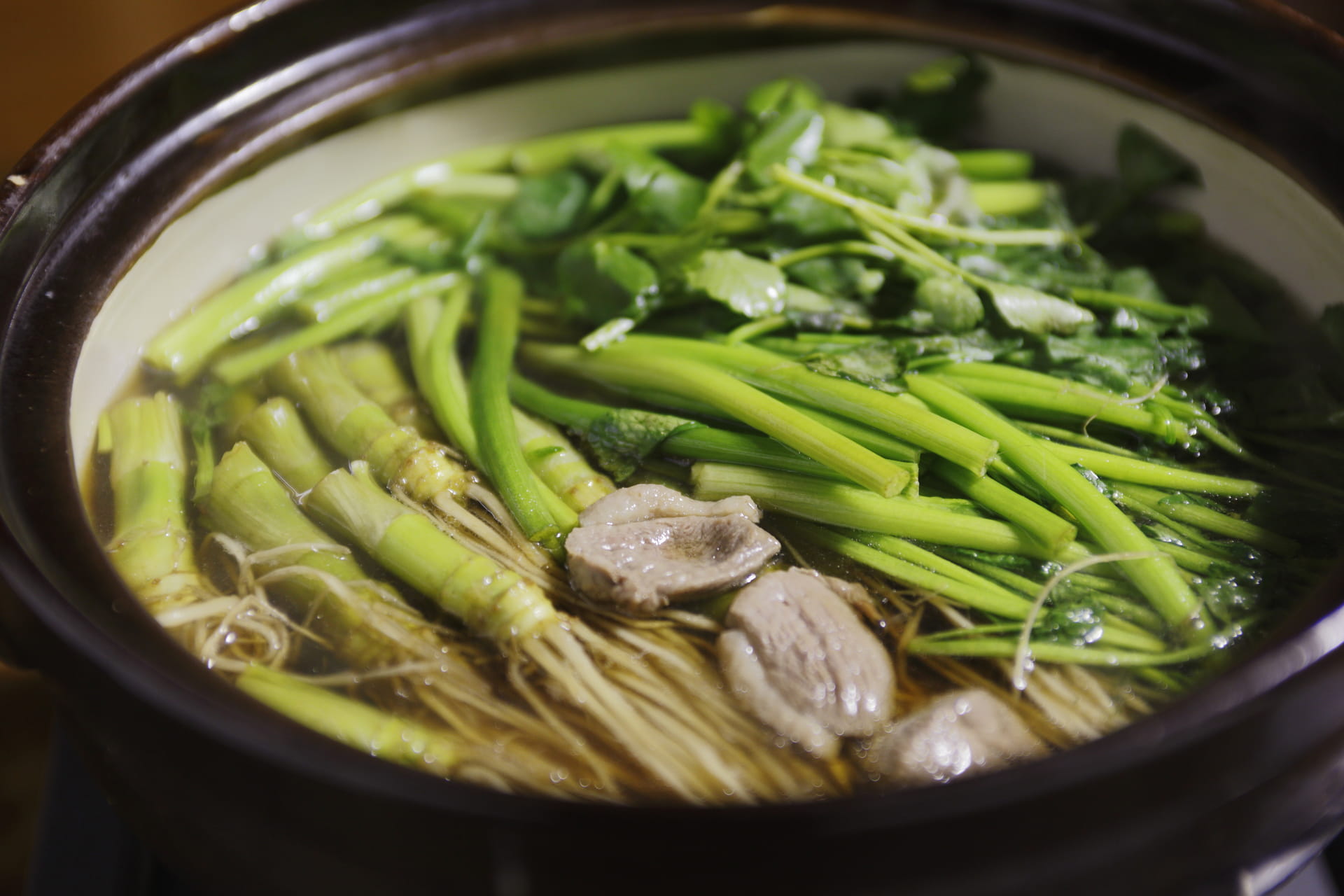 Seri Hot Pot
Seri (Japanese parsley) hot pot is the new standard during the winter season.
Seri is a vegetable that contains a lot of vitamin C and dietary fiber, with all parts of the plant, including the roots, being edible. Enjoy the crunchy texture of seri with other vegetables and chicken. Nutritious and healthy! It will warm you to the core.
More Info
View on

The Restaurant Guide for Sendai's Specialty Dishes
by GURUNAVI
The facilities and stores introduced have implemented measures against coronavirus such as alcohol disinfection, ventilation, and partitioning.
Please wear a mask, disinfect your hands, and cooperate with social distancing when you use the facilities and stores.