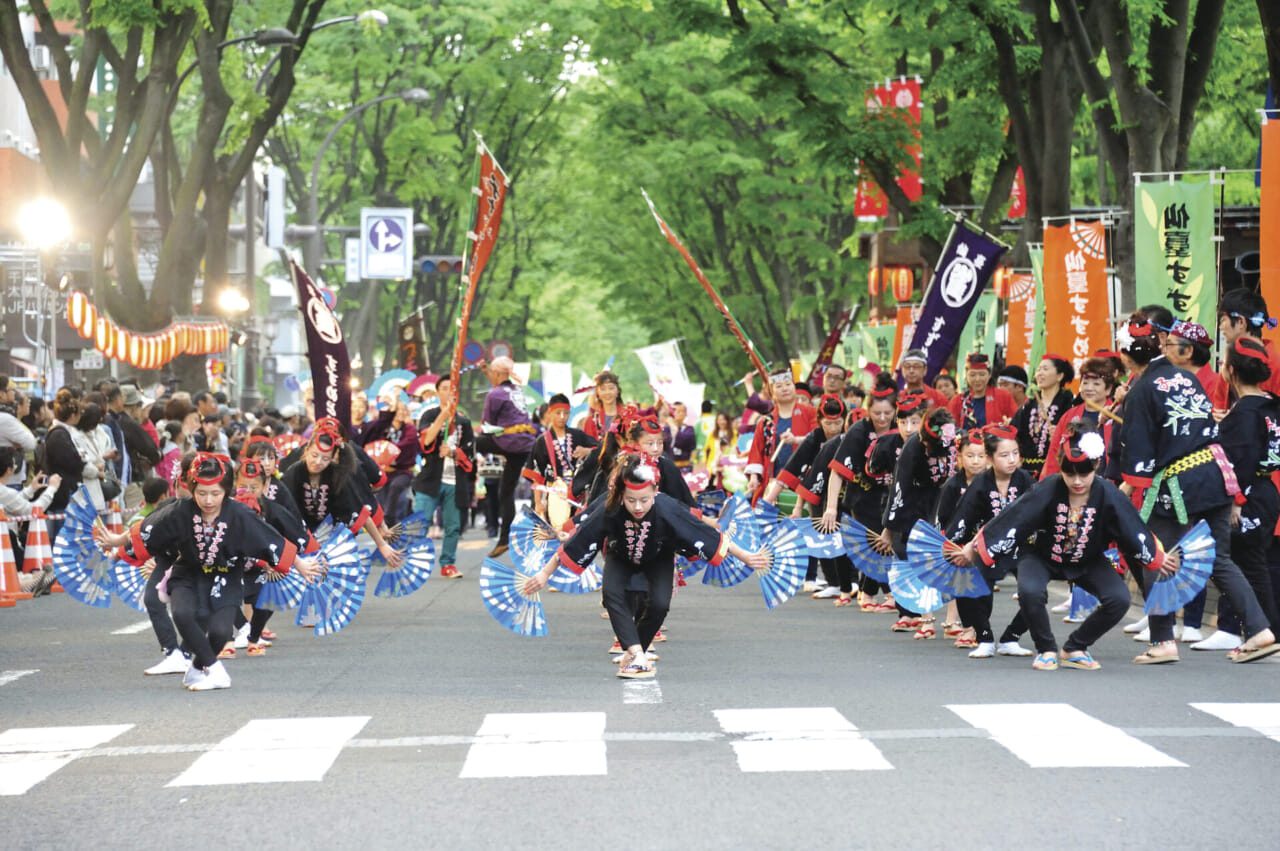 Sendai Aoba Festival
The festival is strongly associated with Lord DATE Masamune and represents the fresh green hues of spring. Highlights of the festival include the suzume odori ("sparrow dance"), so called because of the hopping style of dance which is performed to music. The festival is enhanced by a parade of valiant armor-clad samurai warriors and floats of magnificent splendor.

Where: Sendai city center (e.g. Jozenji-dori Avenue, Aoba-jinja Shrine)
When: Mid May
---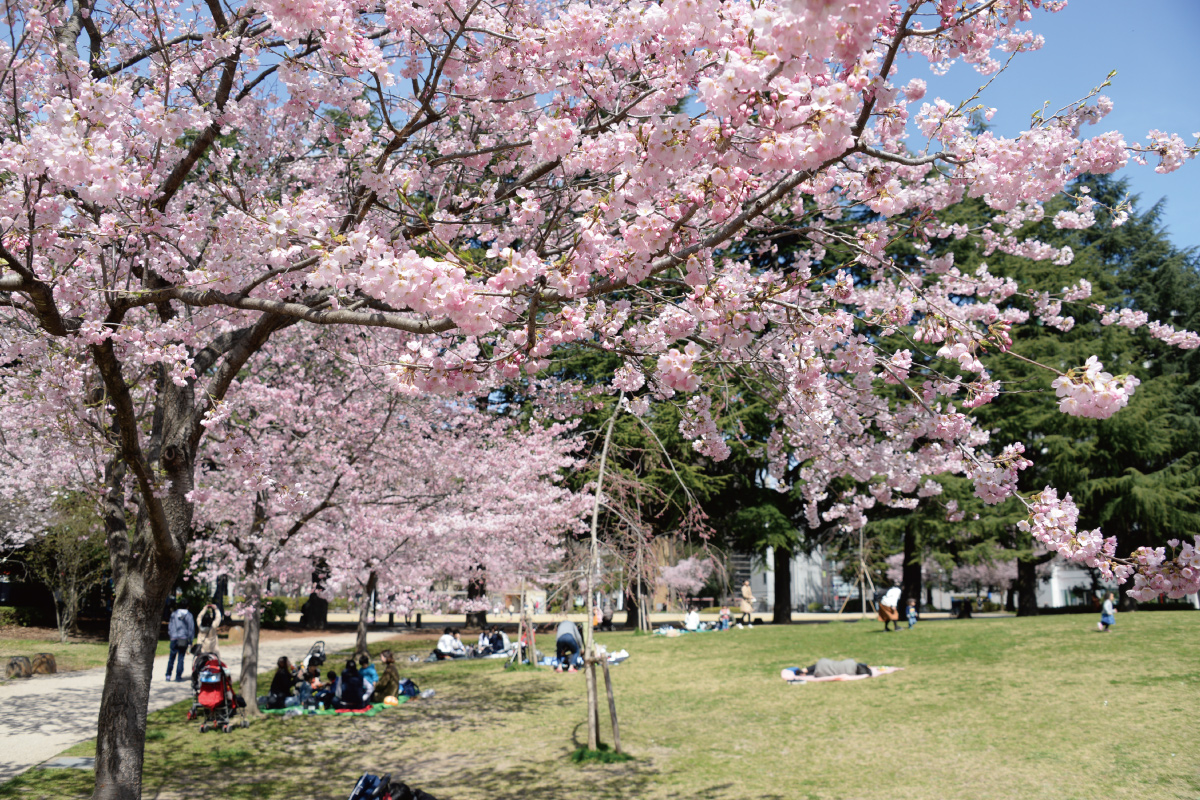 Sakura Cherry Blossoms
Since Sendai spreads out from the plains to the mountains, cherry blossoms can be enjoyed over a relatively long period of time. Some of the more popular viewing spots, such as Nishi Park and Tsutsujigaoka Park are within easy reach of the city center, and also offer a variety of stalls for your shopping and eating entertainment.

Where: Nishi Park, Tsutsujigaoka Park, etc.
When: Early April
---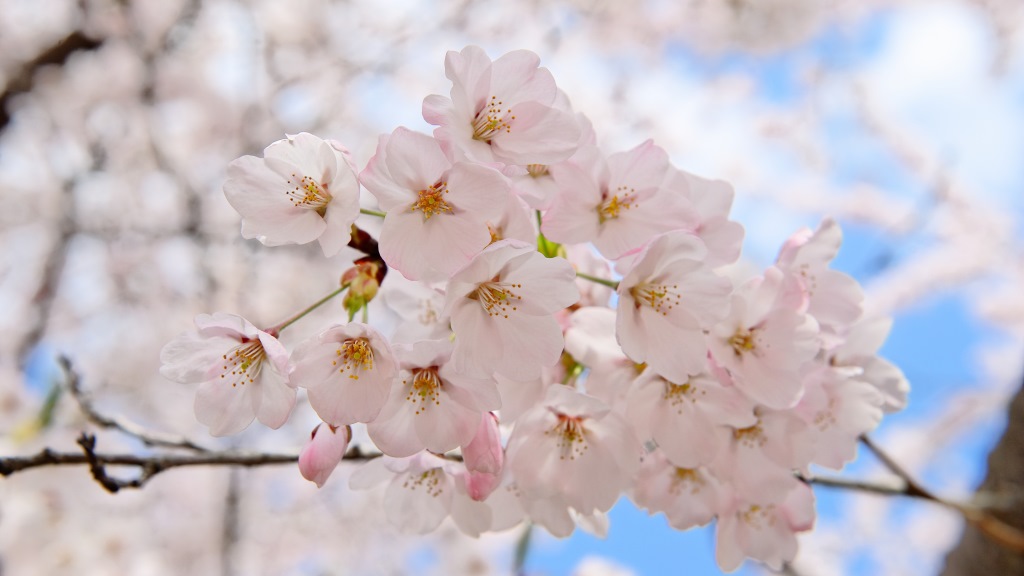 Cherry Blossoms in Tohoku
---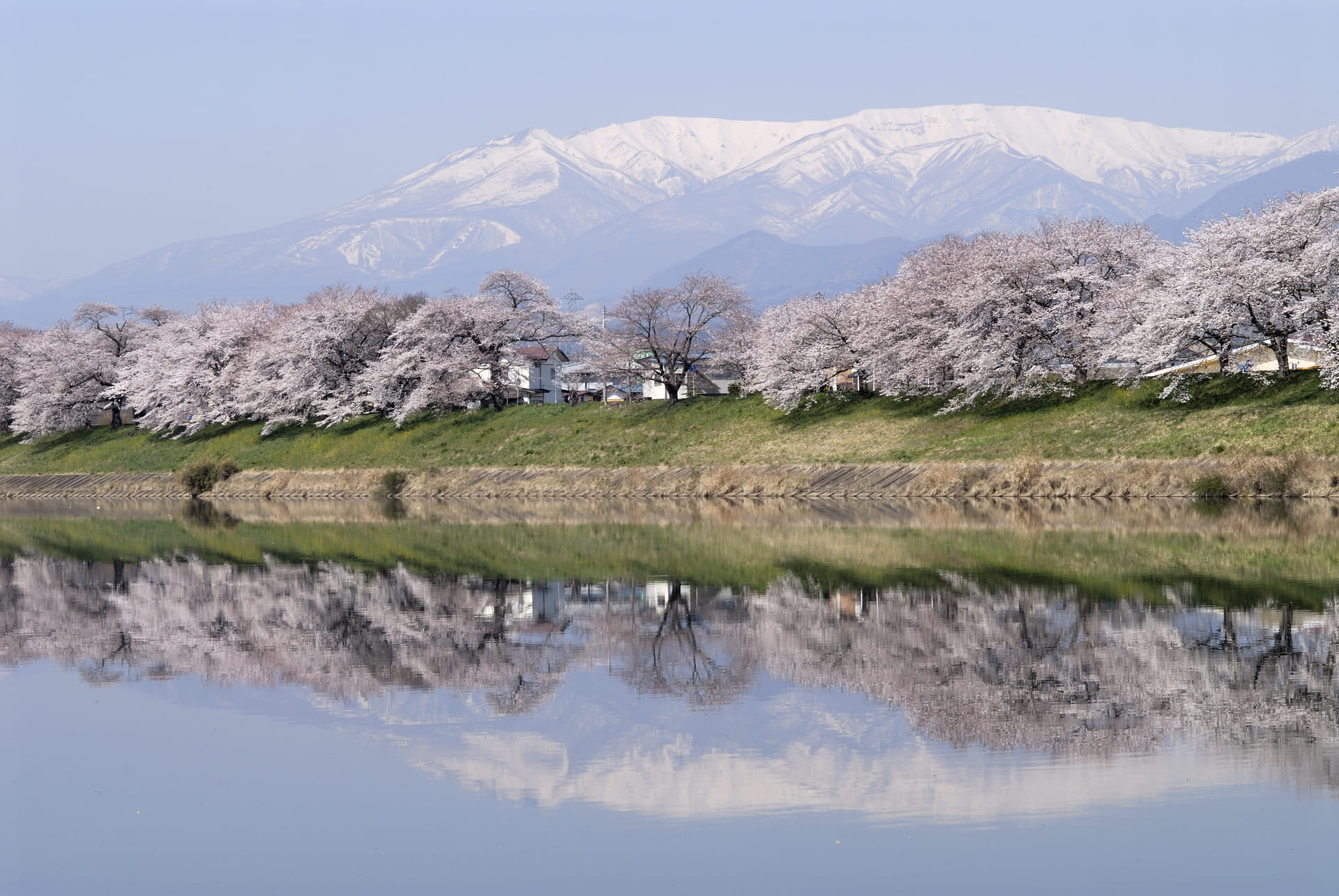 1,000 Cherry Trees (Hitome Senbonsakura)
30 minutes from Sendai Station by train, nearly 1,200 Sakura trees line up on Shiroishi Riverside in Ogawara Town and the area is called as "Hitome Senbonzakura (1,000 Sakura trees at a glance)". You can see amazingly beautiful view of cherry trees in combination with snow-covered Mt. Zao in the distance. There are many kinds of cherry trees including Yoshino cherry (Prunus yedoensis), White Mountain cherry, Double-flowers cherry and Sendaiyoshino. Sakura festival is also held during best time in every year and a lot of people gather for enjoying Sakura and street stalls. At night you can enjoy fantastic Sakura under light as well.
Access: Three minutes-walk from JR Ogawara Sta. or Funaoka Sta.
Parking lot: 300 only for standard size car (temporary parking lot)
Best time: Early to middle April
---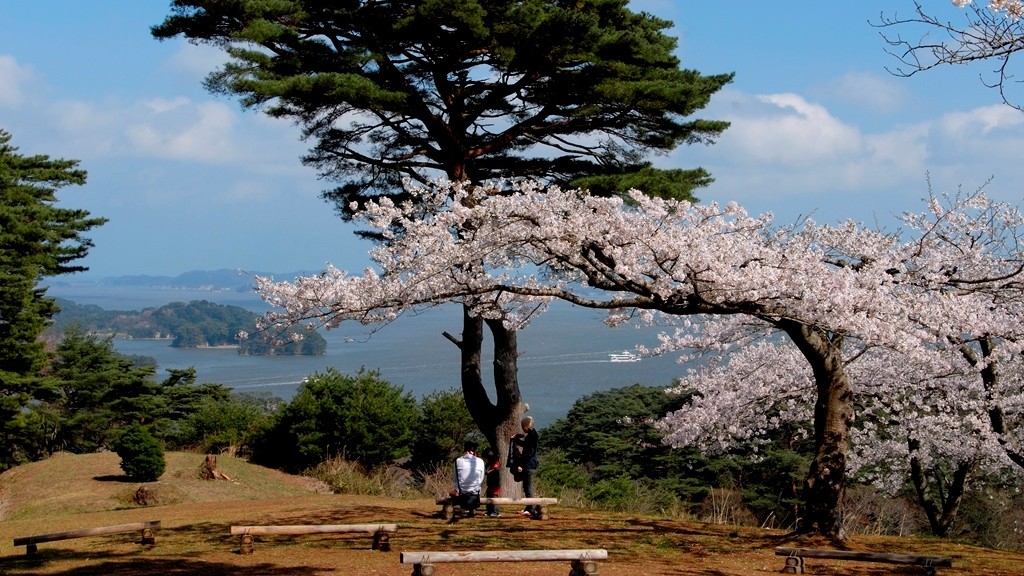 Saigyo Modoshi no Matsu Park
This park has a stunning panoramic overlook of Matsushima Bay and is one of the best places to see cherry blossoms in Matsushima. Saigyo Modoshi no Matsu Park also features a cafe with excellent views.
The park is named for a legendary encounter in the year 1118 between a poet-priest named Saigyo and a young man. Under a pine tree, Saigyo and a young boy exchanged Buddhist riddles, and Saigyo ended up losing. Ashamed he gave up on his journey to Matsushima. You can find descendants of the original pine tree in this park.
---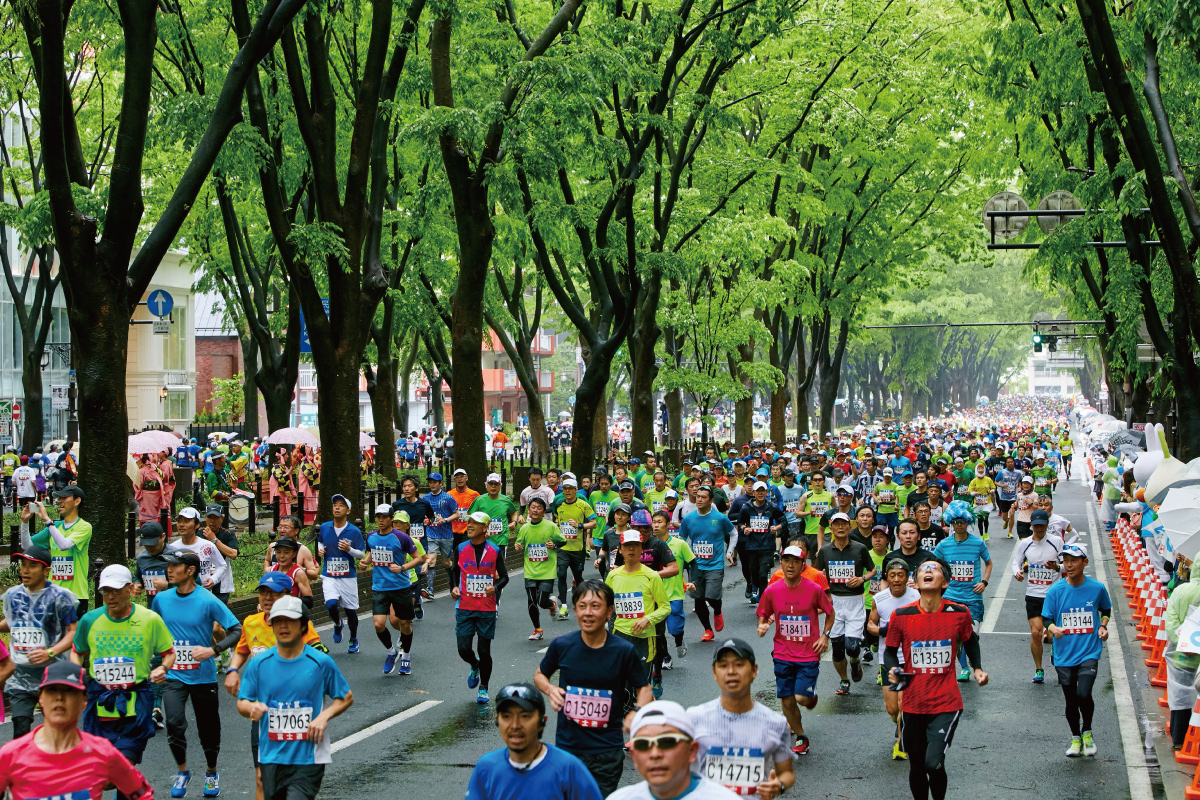 Sendai International Half Marathon
Ten thousand runners from all over Japan and the rest of the world run through the zelkova-lined avenues of Sendai. They run amidst the fresh, vivid greenery of springtime, cheered on by spectators from the sides of the road. Booths of local foods are another attraction. This is one of Japan's most popular running events.

Where: Sendai city center (e.g. Jozenji-dori Avenue)
When: Early May
---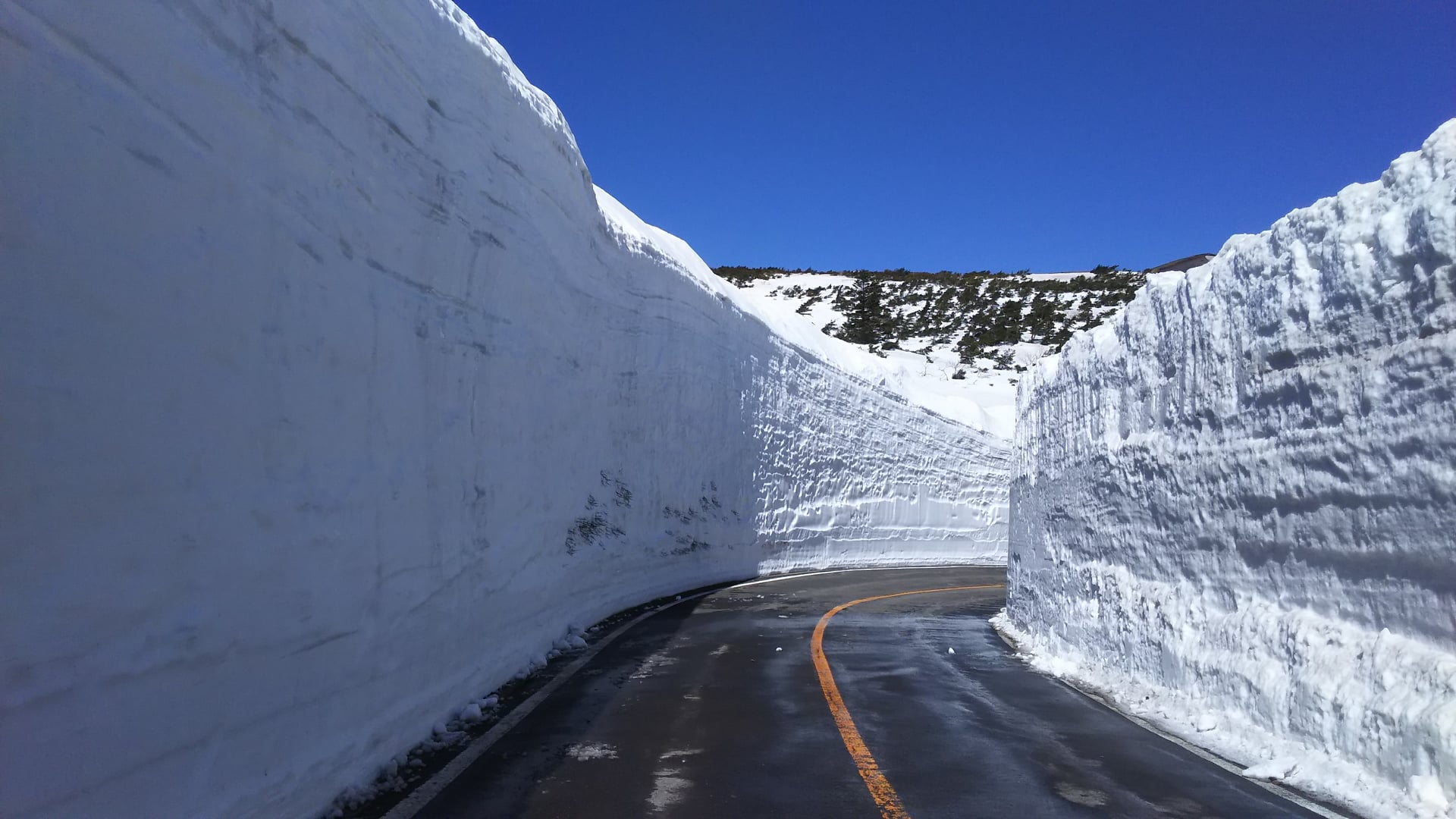 Zao Echo Line
Zao Echo Line, which transverses the Zao mountain range to the east and west, is a scenic mountain tourist road that extends for 26 kilometers. Visitors can enjoy the beautiful scenery in every season: snowy walls from the end of April to the middle of May, lush greenery in early summer, and autumn leaves in fall. A large torii gate marks the entrance of the Echo Line, and from Takimidai along the way, visitors can see the Sankai and Fudo waterfalls. Enjoy an exhilarating drive through this majestic mountain range.