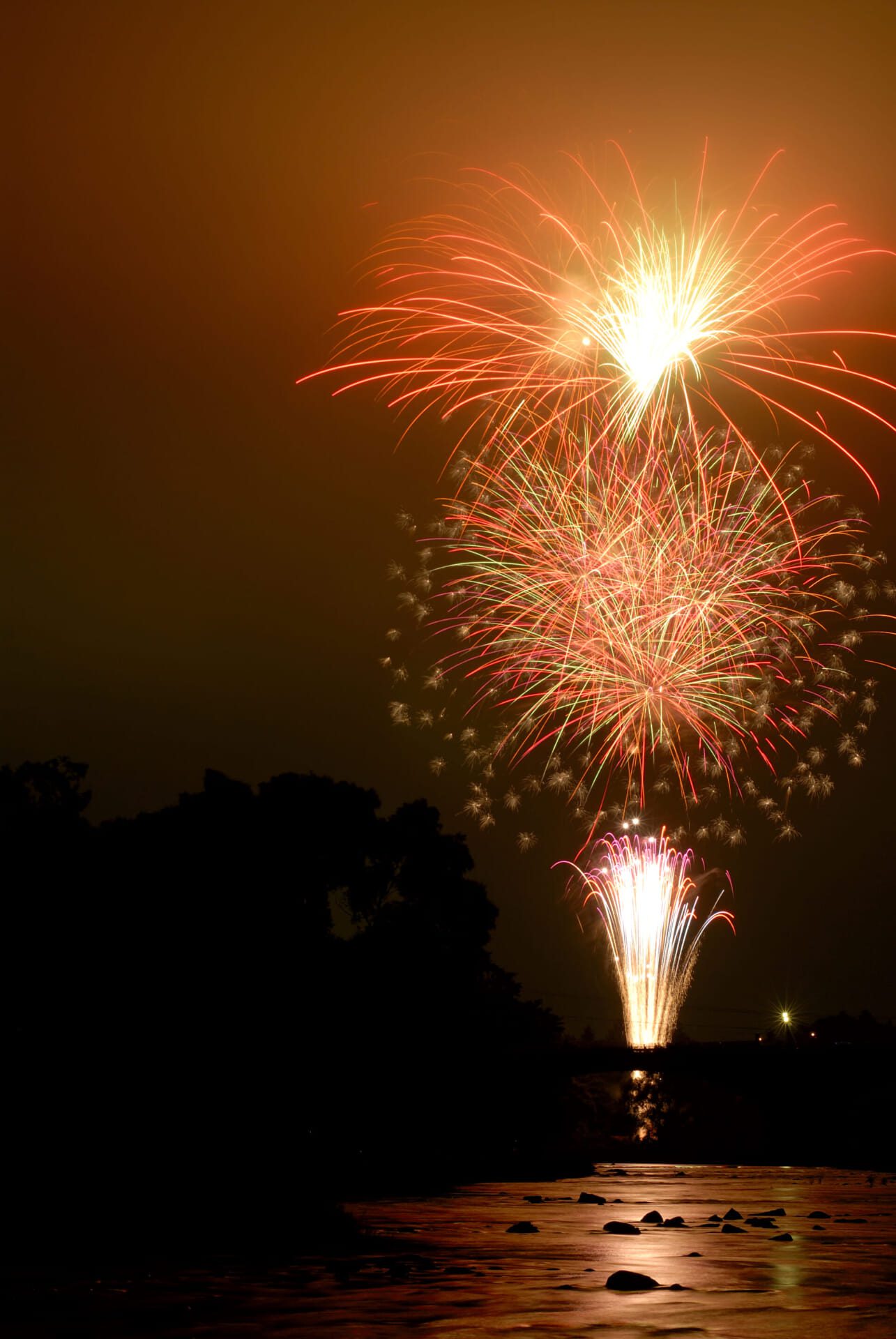 Sendai Tanabata Fireworks Festival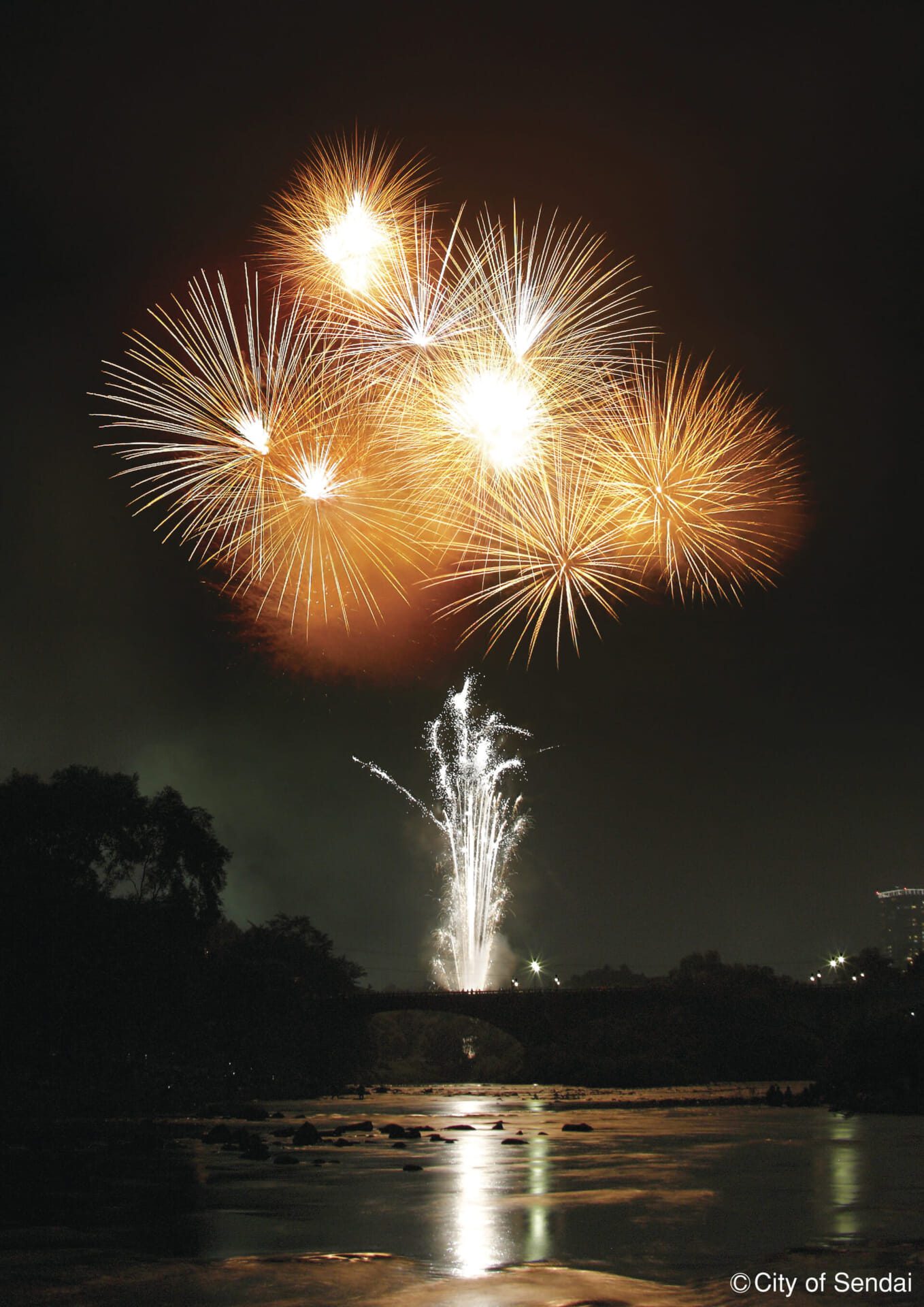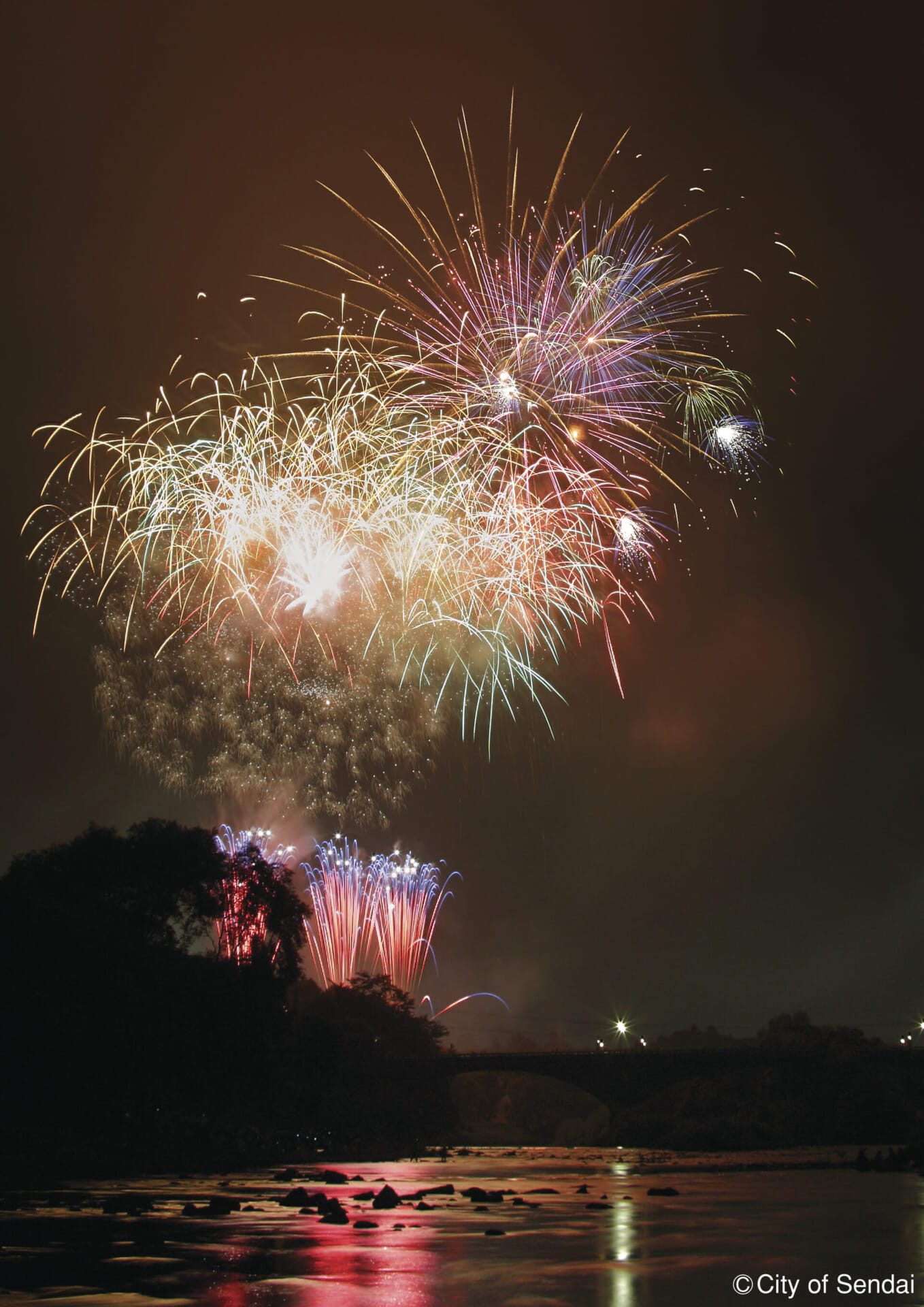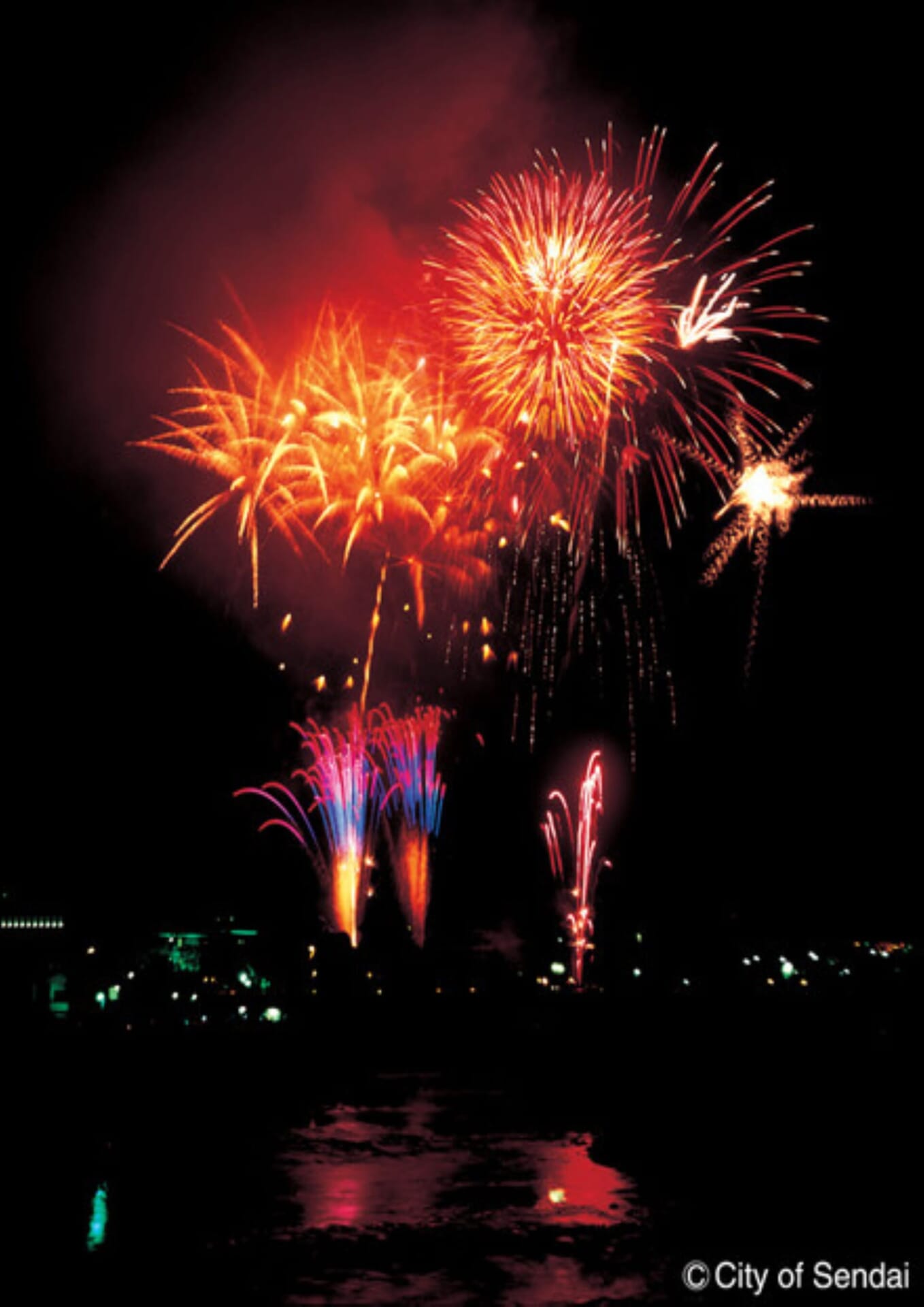 Fireworks light up the sky over downtown Sendai on August 5, the eve of the city's Tanabata Festival. Nearly 16,000 fireworks are launched during the display, which begins with musical performances in the late afternoon.

The fireworks are launched near the Site of Sendai Castle, west of the Hirose River. Several spectator areas are set up along the western bank of the river, as well as in Nishi Park on the eastern bank, and along Hirose-dori Street. Use of some spectator areas requires a ticket.

The display started in 1970 to herald the Sendai Tanabata Festival, a colorful, three-day summer tradition celebrated since the seventeenth century.

Where: Sendai city center (Hirose-dori Avenue, Nishi Park, etc.)
When: August 5