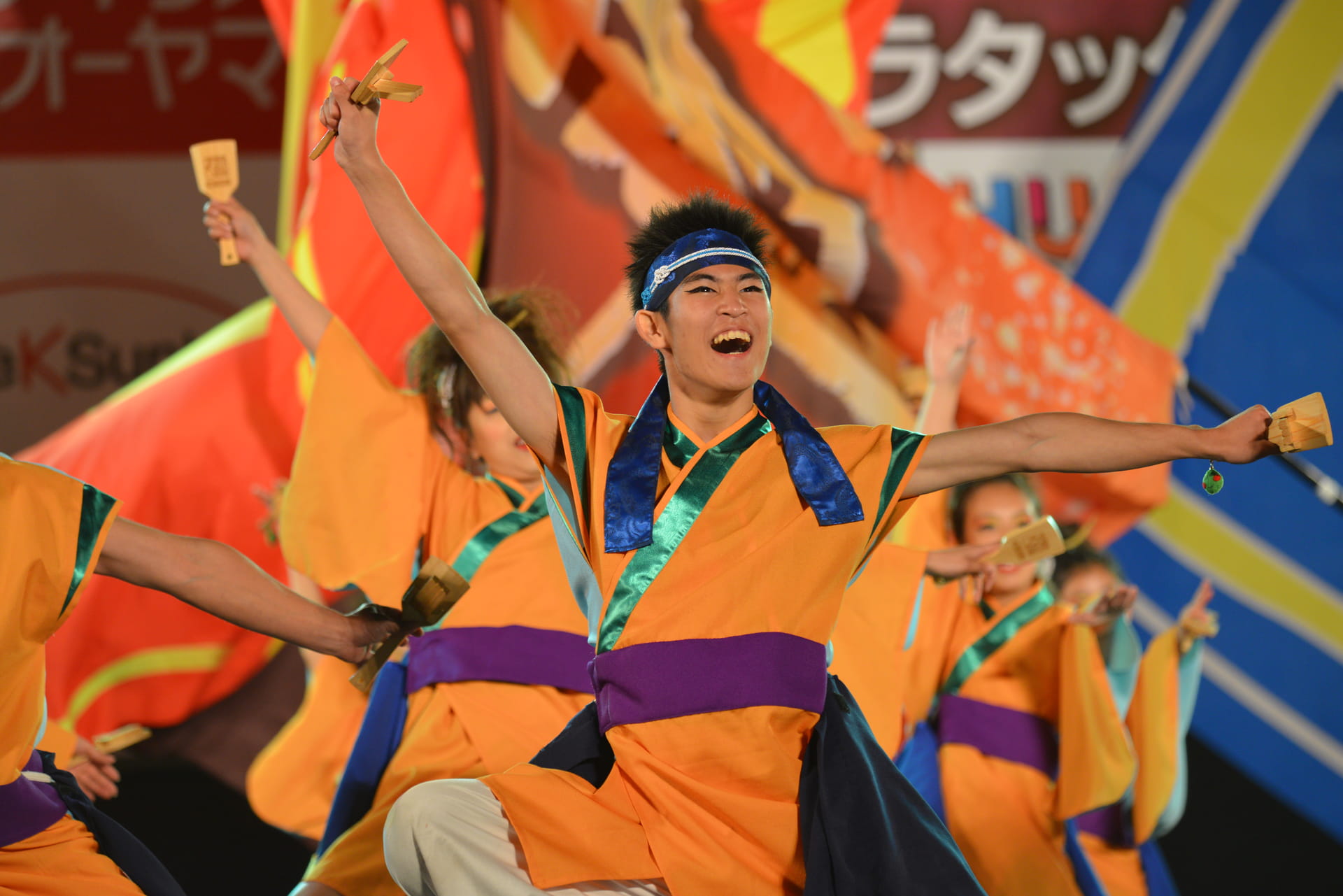 Michinoku YOSAKOI Festival
Michinoku YOSAKOI Festival
Troupes of colorfully costumed dancers take to the stage and streets in Sendai during the Michinoku Yosakoi Festival, a weekend dance event held in October.

On the first day, more than 150 groups from around the country compete against one another on stages erected around the city. Groups can have more than 50 performers, who leap, spin, twirl flags, and dance in a synchronized crescendo of colors. They wear long, flowing, kimono-like costumes that fly about with each dramatic dance step.

The highlight of the festival is the lively dance parade that takes place along Jozenji-dori Avenue on the second day. All the competing groups participate in the parade, chanting and shouting as they shake wooden clackers and dance energetically past crowds of spectators.

Yosakoi festivals are common throughout Japan, and the Michinoku Yosakoi is one of the largest.