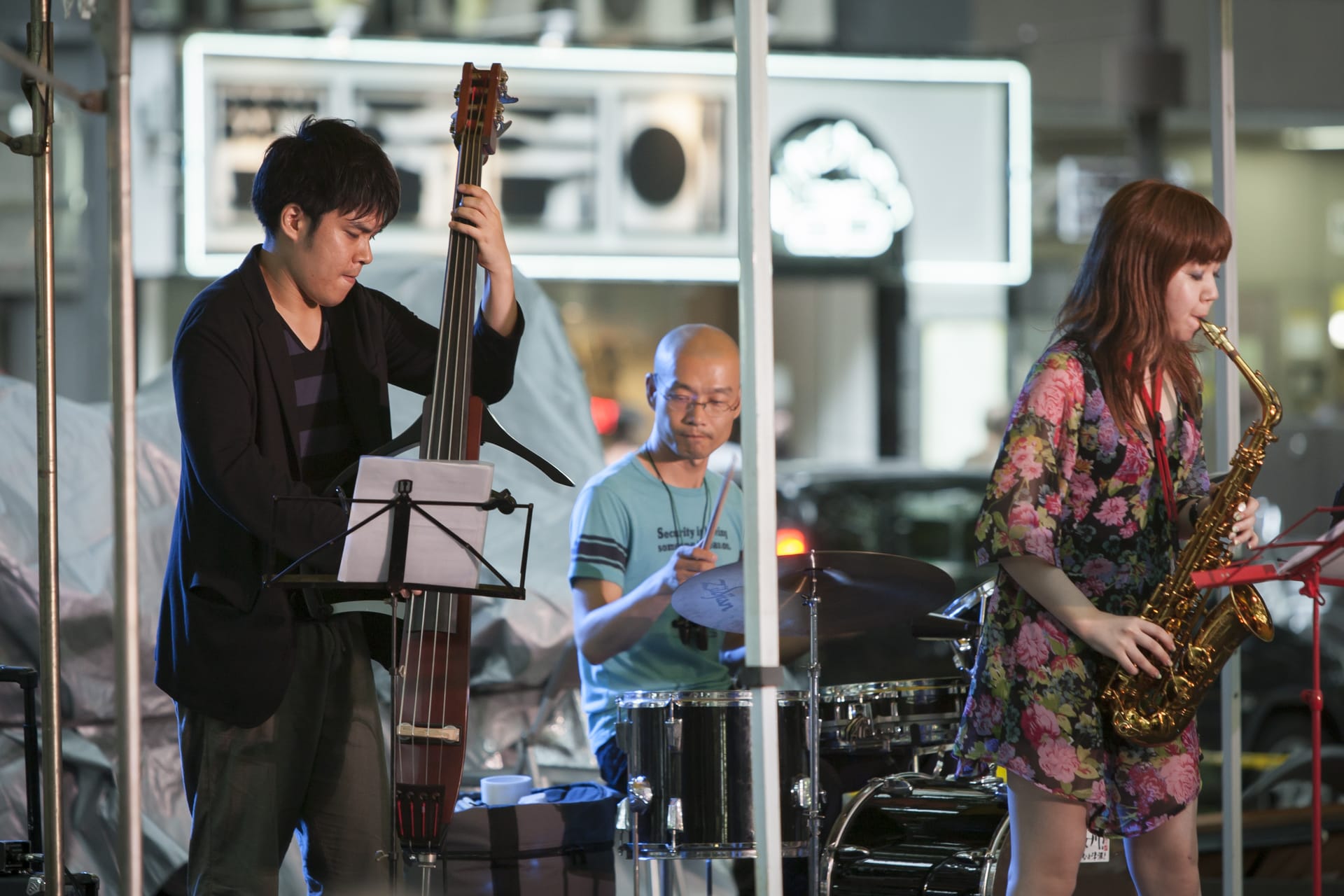 Jozenji Street Jazz Festival
Jozenji Street Jazz Festival
Sendai's annual Jozenji Street Jazz Festival is held in early autumn. Hundreds of bands perform along Jozenji-dori Avenue, in building entranceways and covered arcades, as well as in parks and shaded plazas.
The festival began in 1991 as a collaboration between members of the local community, including local musicians and business owners. While jazz remains central, the festival has evolved to cover all kinds of music, from choral singing to taiko drumming. It is a two-day event held over a weekend in September. Professional musicians and amateur bands gather for the festival from all over the country.
Jozenji-dori is one of the tree-lined avenues running east–west through the city center. It is named after Jozenji Temple, which was built during the same period that Date Masamune (1567–1636), the powerful local warlord and daimyo, built Aoba Castle and founded the castle town of Sendai in the early seventeenth century. Jozenji Temple no longer exists, but Jozenji-dori calls to mind the early history of the city. As the main venue for the Jozenji Street Jazz Festival, the street connects past and present for the celebration of music each autumn.