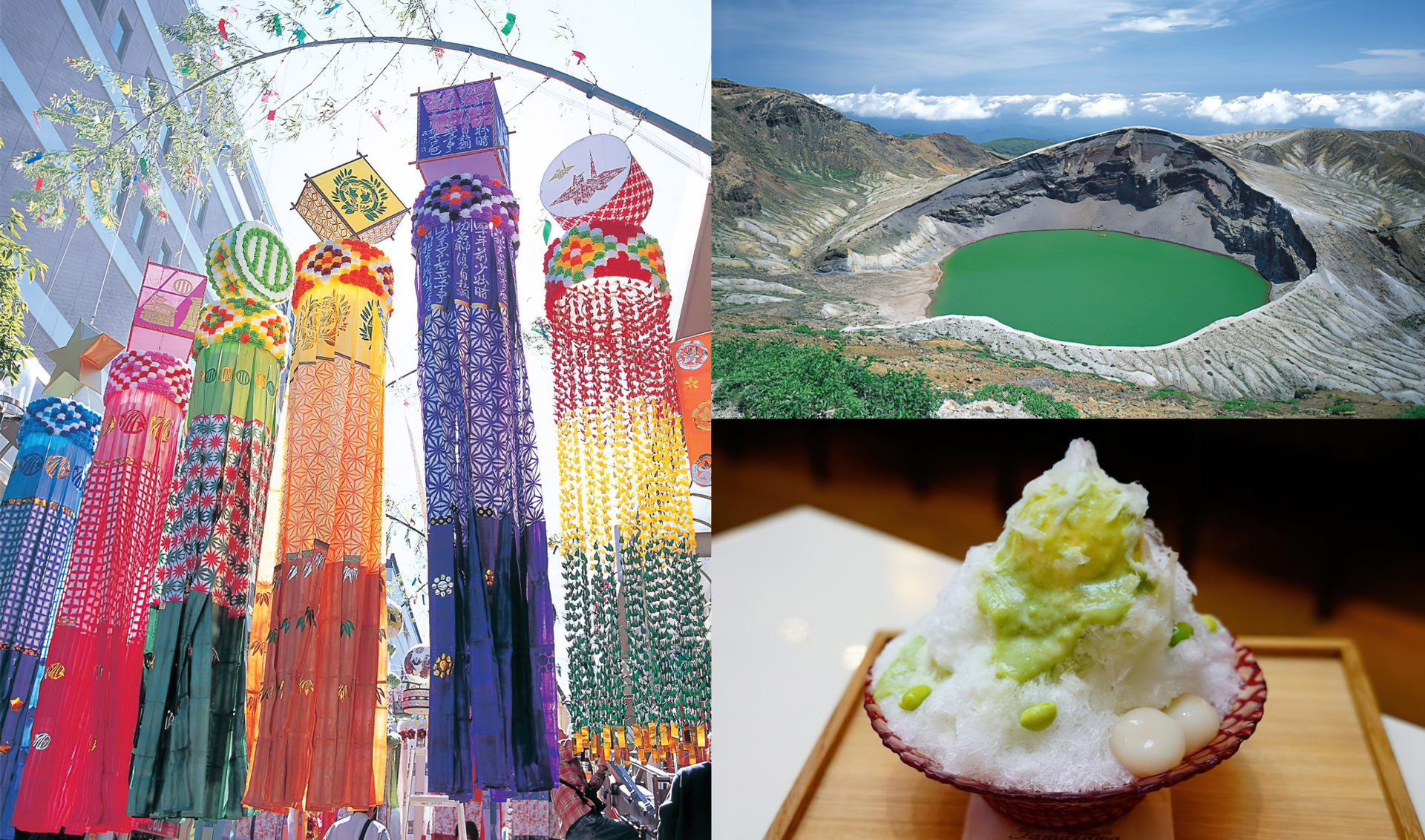 Sendai's Summer Traditions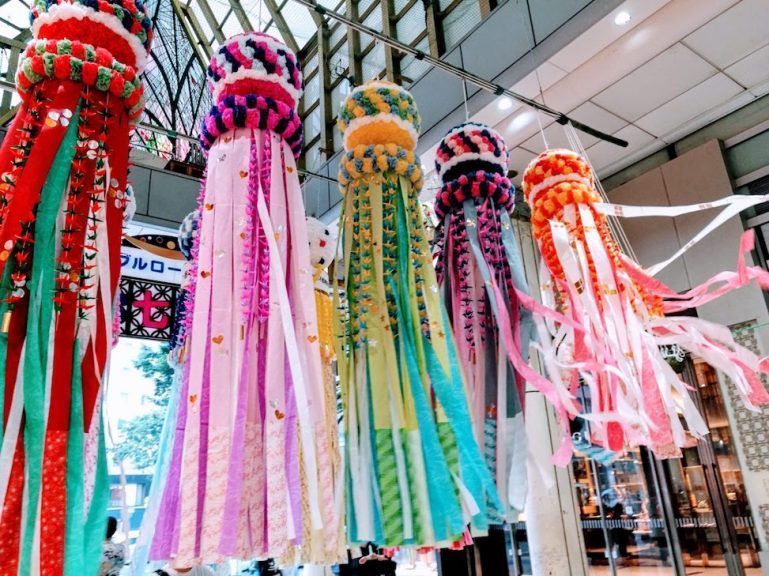 Enjoy a virtual Sendai Tanabata Festival!
The Sendai Tanabata Festival is held annually over three days from August 6-8, and is attended by more than two million people from Japan and abroad. At this traditional event that has continued since the days of Date Masamune, you can enjoy spectacular large decorations displayed around Sendai's city center.
Although this year's event has been canceled to prevent the spread of COVID-19, we hope that people can enjoy this virtual experience of Sendai's famous festival.
https://www.facebook.com/welcometosendai.japan/videos/553222715313809
---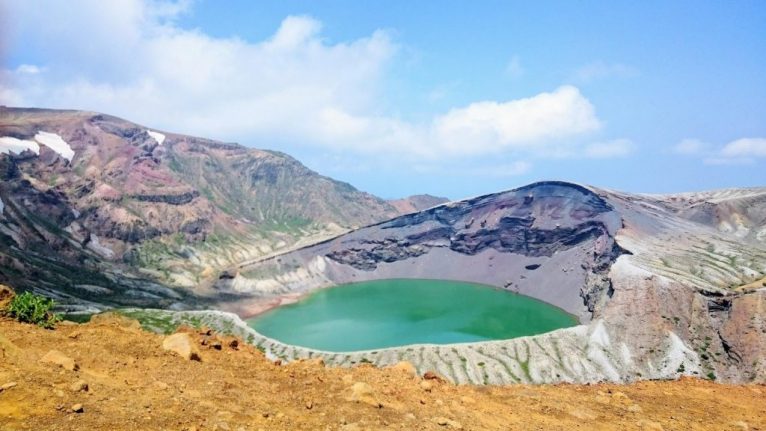 Take in the magnificent mountain-top view of Okama Crater!
The summit of Mt. Kattadake in the Zao mountain range offers a spectacular view of the Okama Crater caldera lake. Various minerals in the lake give the water a deep blue or emerald green hue depending on the season, time, weather, temperature and other conditions. From spring to fall, you can enjoy the natural beauty of the season.
Directions:
From Sendai it is reachable by car in 1 hour and 30 minutes. Buses that go to the peak also depart from Shiroishi Station and Shiroishi-Zao Station. (Please note that due to COVID-19, bus schedules are subject to change at any time.)
---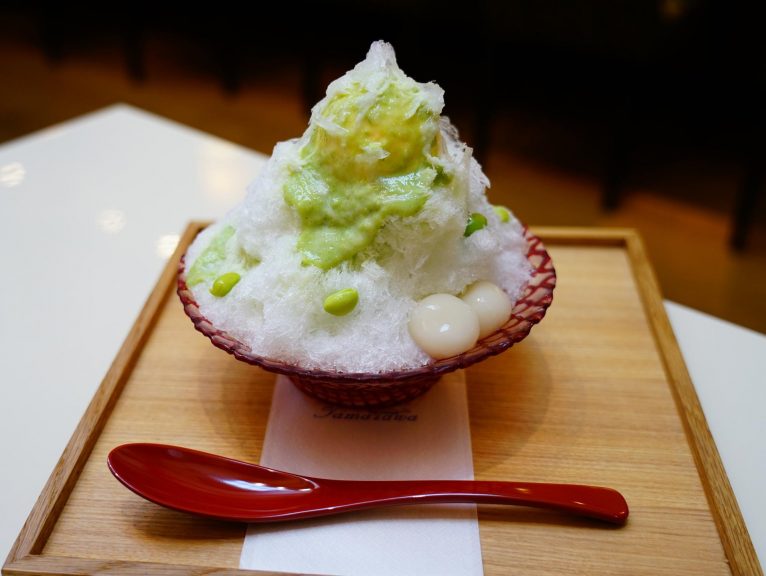 Shaved Ice with Zunda, a Tohoku Specialty
Miyagi Prefecture, where Sendai City is located, is the third largest producer of soybean crops in Japan. Many processed foods such as miso and tofu are made from soybeans.

Edamame are young soybeans which are harvested only during the summer.
They are usually boiled in salty water but in the Tohoku region, they are ground into zunda, a bean paste that is sweetened and eaten together with mochi rice cake. Shaved ice topped with sweet zunda paste also makes for an excellent treat during Japan's hot summer.