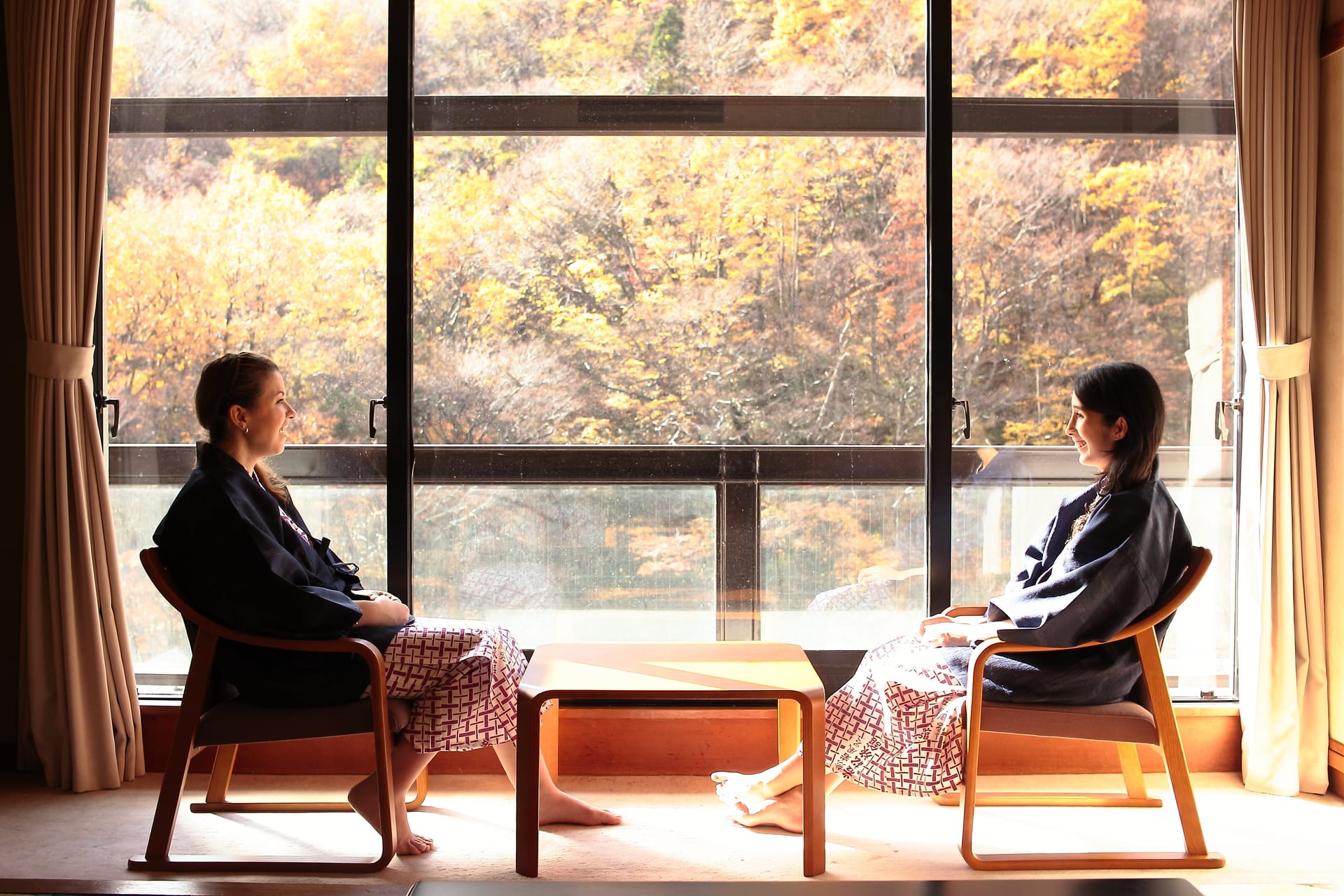 Relaxing in Onsen
Soak in the healing water and natural views with an onsen experience.
Since the Tohoku region has the most hot springs (onsen) per population of 100,000 people in Japan, it is known as an onsen paradise.

There are two onsen resort towns in Sendai, Akiu and Sakunami, both of which are just a 30 or 40 minute drive from downtown. You'll be able to enjoy onsen even if you have a limited time.
If you are ready to go further, you can find a lot of nation-wide famous and secret hot springs in Tohoku, such as Ginzan Onsen surrounded with an old Japan atmosphere and Nyuto Onsen which is characterized by its milky-white hot water.
How about exploring Japan's symbolic culture "onsen" starting with Sendai?