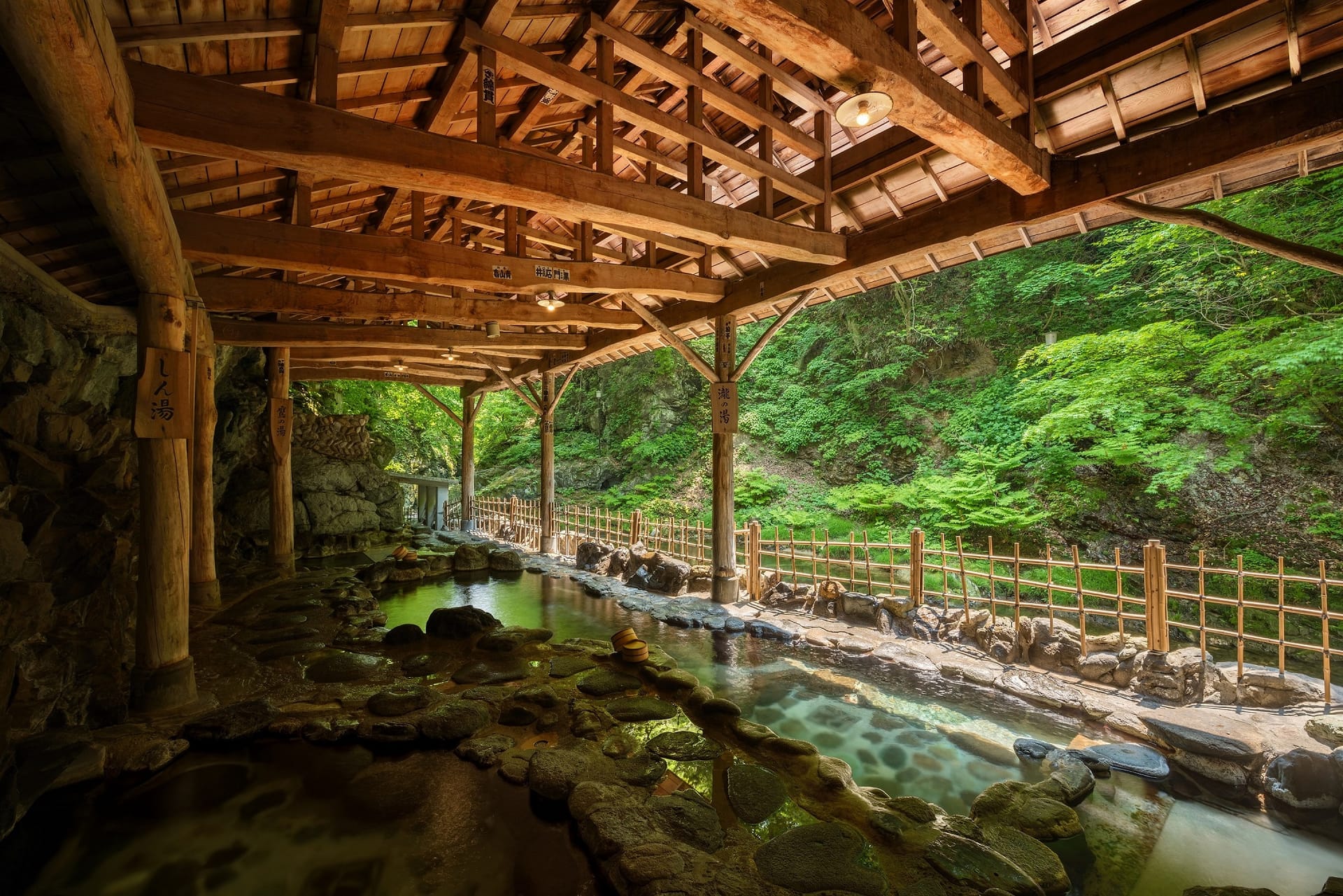 Sakunami Onsen
Discovered about 1300 years ago, Sakunami Onsen is a hot spring resort with a long-established history. You can enjoy bathing while viewing the scenery of the riverbank in the season of fresh green or snow.
The facilities and stores introduced have implemented measures against coronavirus such as alcohol disinfection, ventilation, and partitioning.
Please wear a mask, disinfect your hands, and cooperate with social distancing when you use the facilities and stores.