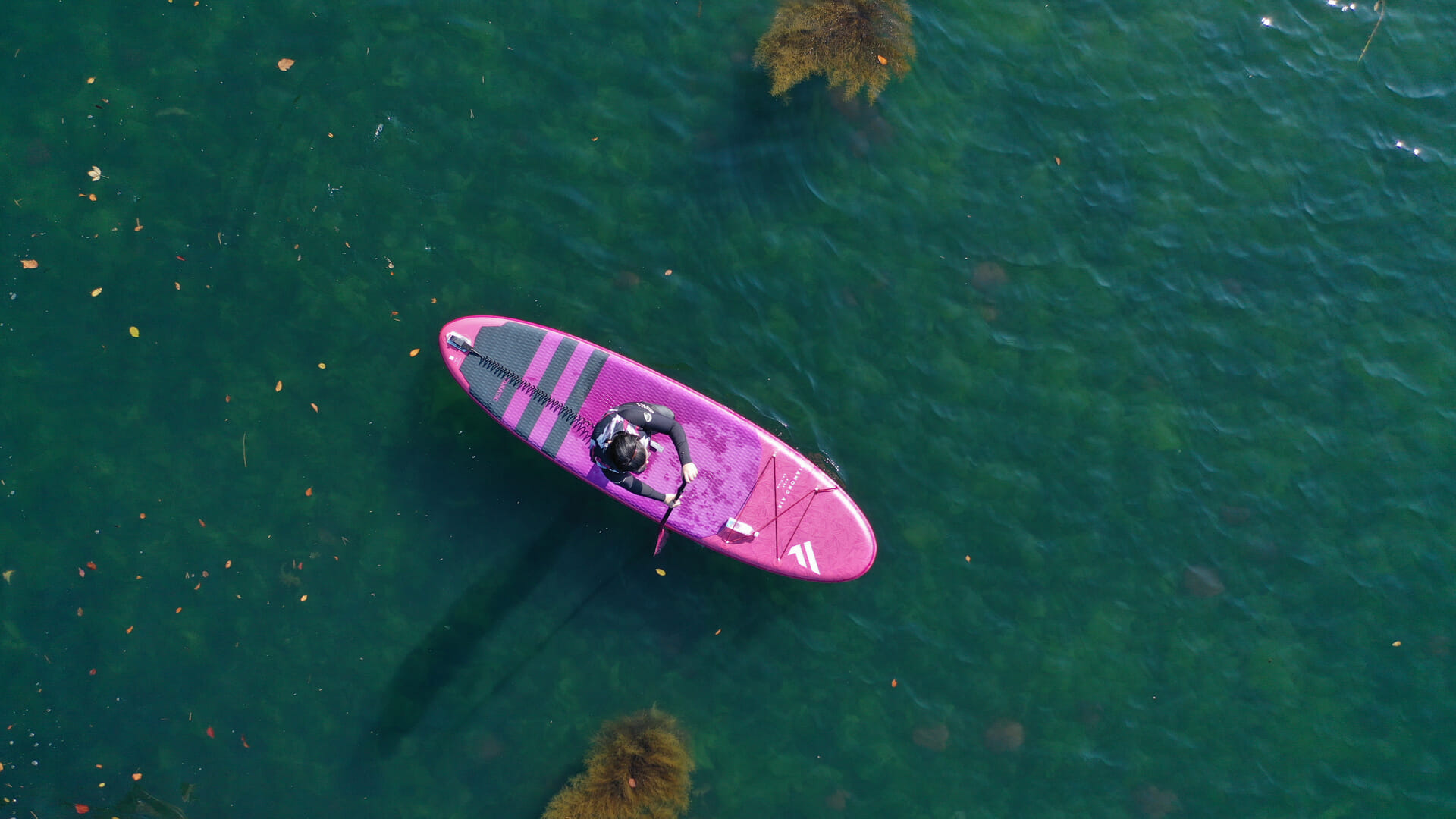 One Day Journey to Off-the-Beaten-Path Experiences
Sendai City is located in Miyagi Prefecture, accessible from Tokyo in as little as 90 minutes by bullet train. Central Sendai boasts a bustling downtown area, yet also offers easy access to the sea, mountains, and surrounding countryside.
Stand-up Paddleboarding (SUP) in Matsushima Bay, One of the Three Views of Japan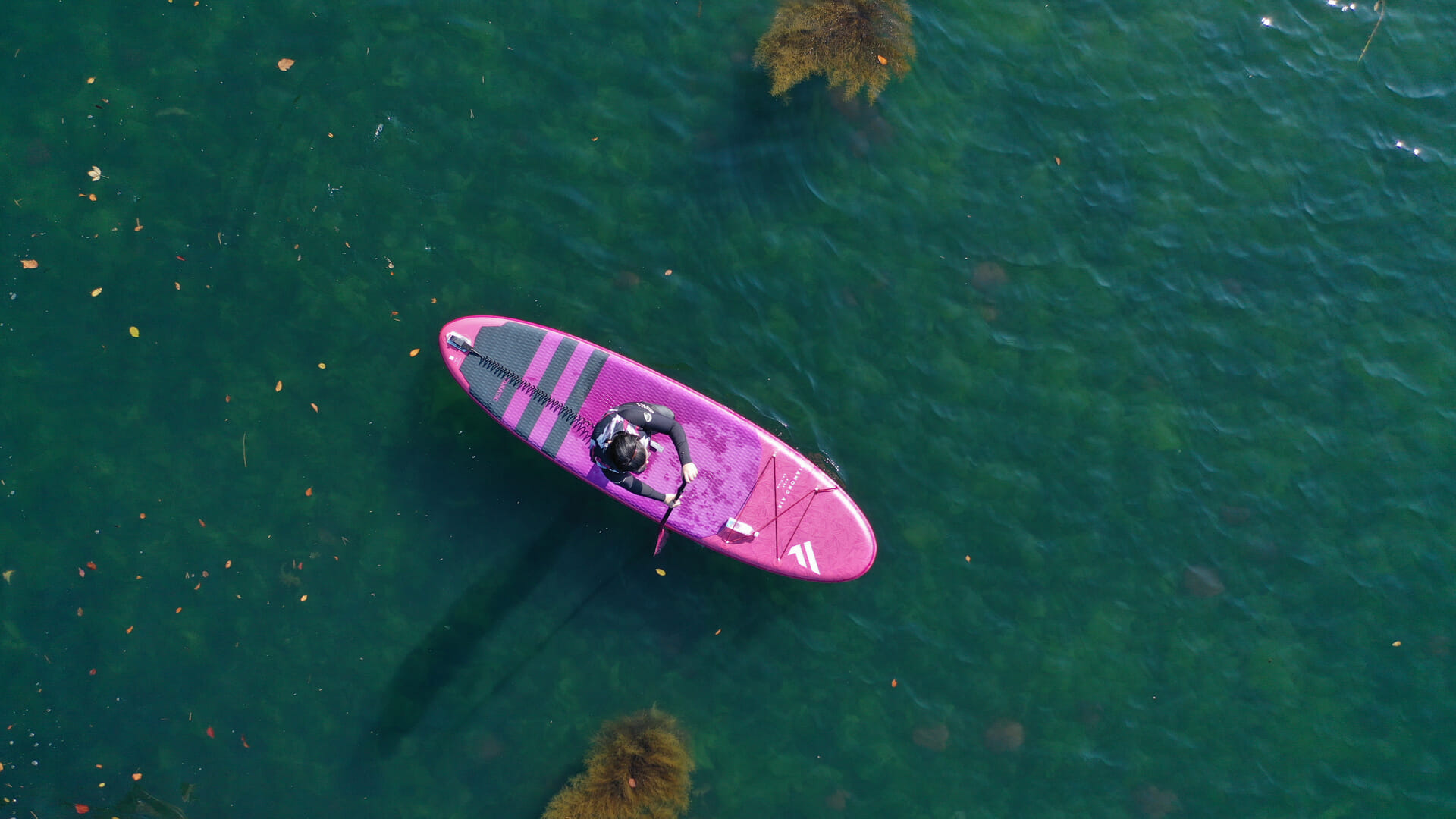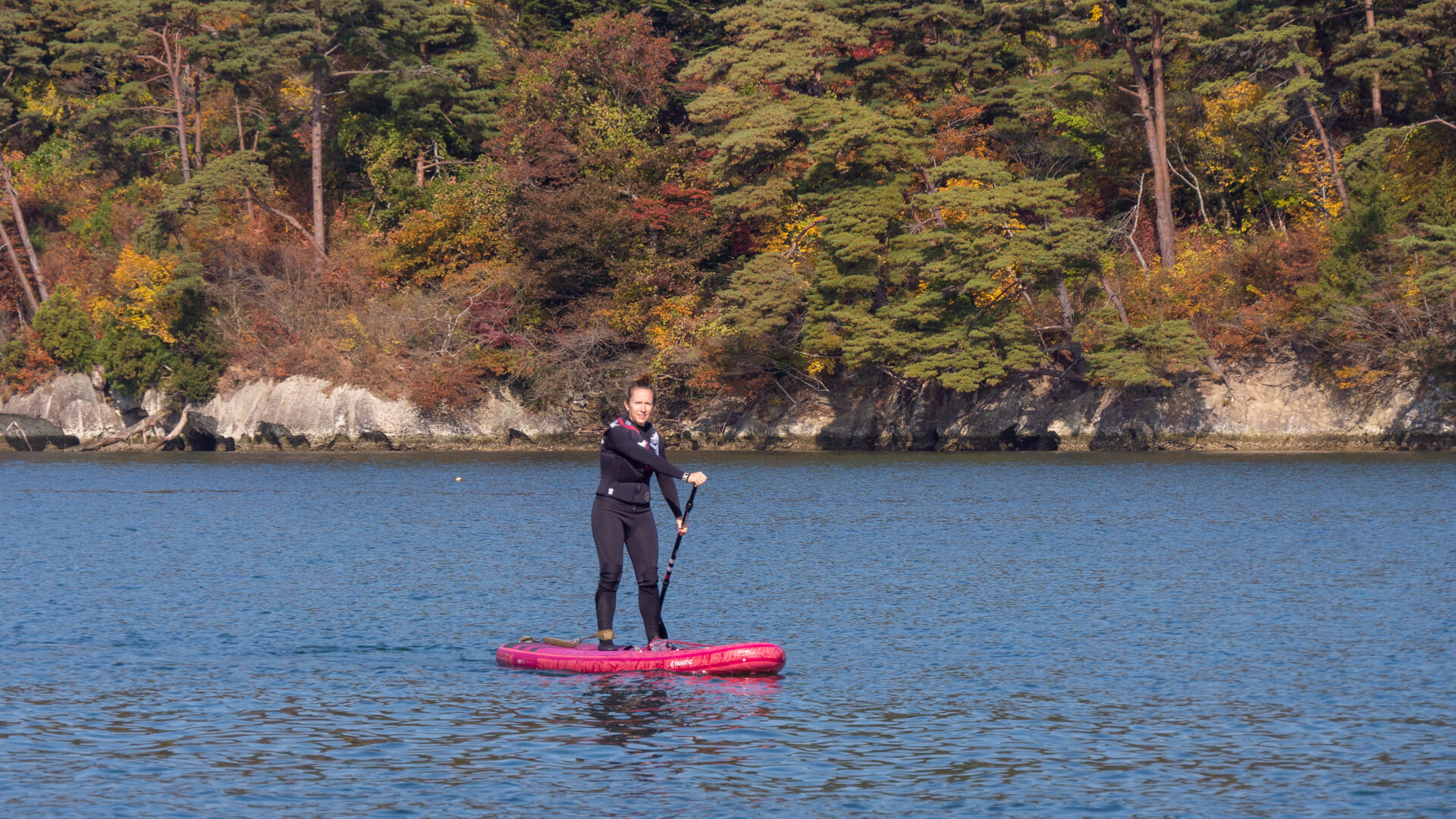 Matsushima is known as one of the Three Views of Japan, along with Miyajima in Hiroshima and Amanohashidate in Kyoto. The scenery of Matsushima, being islands and ocean, is usually enjoyed via a sightseeing cruise, but for active travelers, there's a better way!

The waters of Matsushima Bay are calm, making it a perfect place to do stand-up paddleboarding (SUP) amongst the clusters of pine-clad islets. Experienced SUPers are able to do SUP here all year round, whereas beginners can try SUP from April to November.
Tour participants say
The SUP instructor we had could speak English, which was very helpful. It was fascinating to hear about the nature around the Matsushima area; he could identify surrounding wildlife and oyster farm locations—oysters being one of Matsushima's specialties.
Standard schedule
8:30 Arrive at Rikuzen-Hamada Station and travel by taxi to the SUP meeting area
9:00–11:30 Stand-up paddleboarding (SUP) experience with a English-speaking Japanese guide

---
Remembering Arai Cycling Tour
In 2011, the Arai area was severely damaged by the Great East Japan Earthquake and tsunami, which left Arai a vacant plain with few buildings left standing. Cycling the area with an English-speaking guide, you will ride to the Earthquake Heritage Site Arahama Elementary School and learn more about the disaster by seeing the damage it did to the school firsthand, as well as from the museum exhibits. You'll also visit other tsunami ruins near Fukanuma Beach.
Tour participants say
It's a nice way to explore the area, visit the attractions, and get some exercise.
Standard schedule
11:00 Arrive at Arai Station, meet your guide, and rent bicycles
11:20–12:30 Visit Arahama Elementary School and other earthquake heritage sites
12:30–13:30 Lunch at JR Arahama Fruits Park
13:30–15:00 See memorial cenotaphs and cycle along the historic Teizan Canal
---
Vegetarian friendly! Harvest Your Own Wakame Seaweed and Enjoy a Wakame Shabu-Shabu Lunch!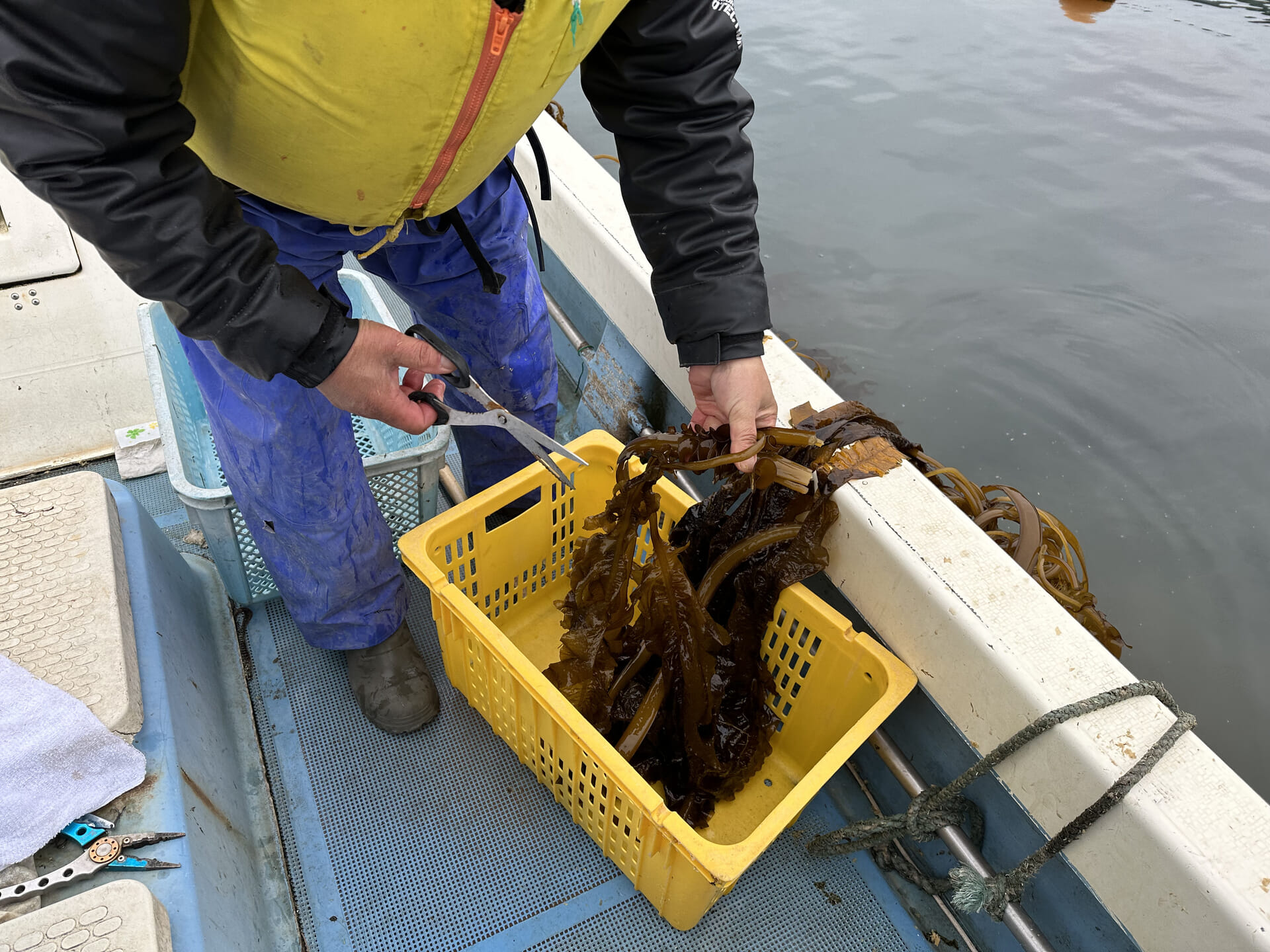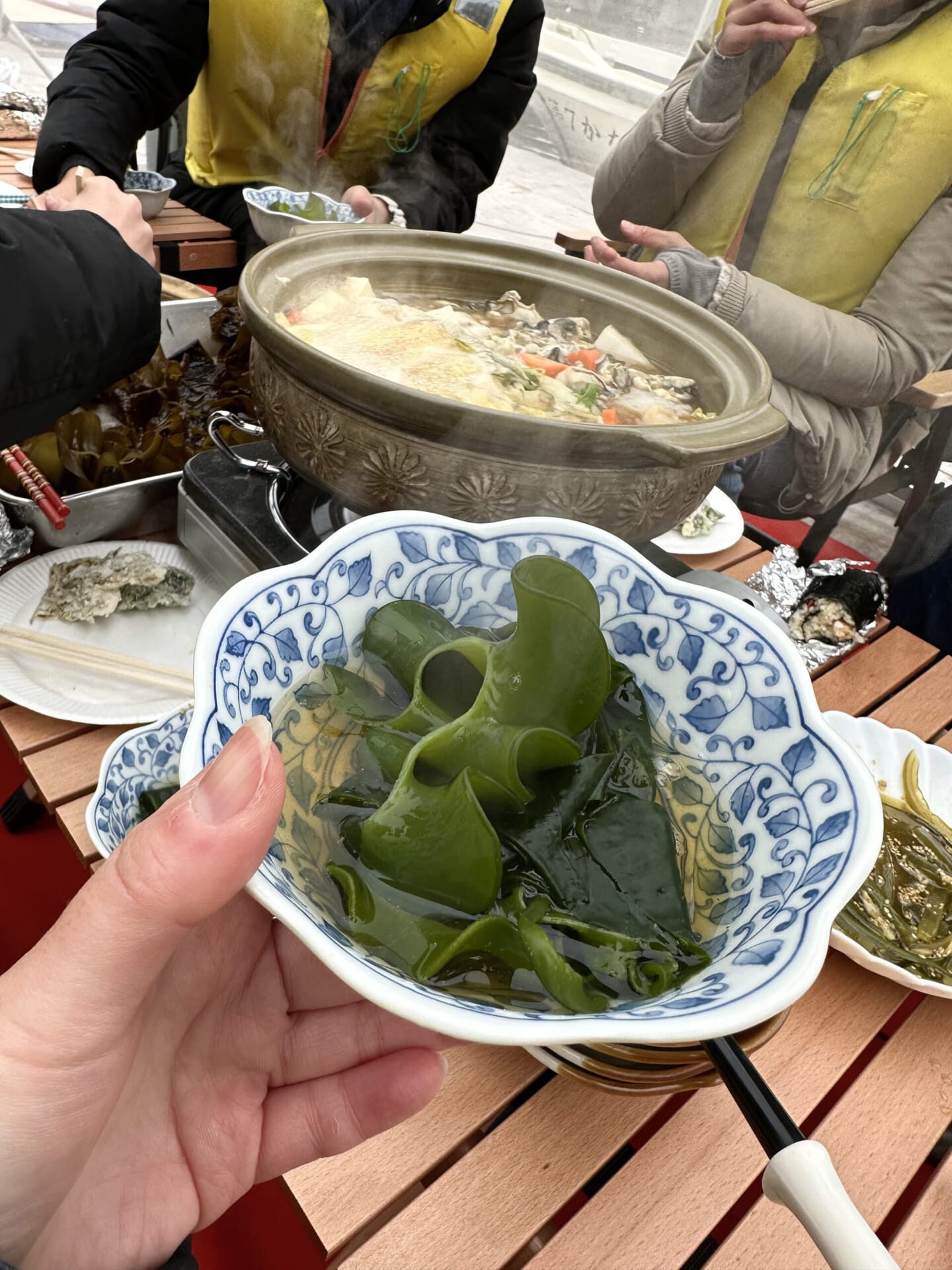 This experience can only be done in winter during the wakame harvesting season.
Go out on the water with your guide in a small fishing boat and harvest wakame seaweed fresh from the ocean. Return to shore and head to a floating dome tent on a large wooden raft. Here, you can enjoy eating wakame tempura prepared by an experienced cook and make your own wakame shabu-shabu.
Tour participants say
This was my first time harvesting wakame. Furthermore, lunch was delicious and eating in the dome delightful. The taste of fresh food was a pleasure. The surrounding nature and the tour past small islands were lovely.
Standard schedule
9:00 Meet interpreter at Sendai Station (If you have an interpreter with you, meet at Higashi-Shiogama Station at 9:40)
9:50 Arrive at Harbor House Kaname
10:10 Head out to sea
10:30–11:30 Island hopping and wakame harvesting on a fishing boat
11:40–14:30 Lunch in the dome on the raft
15:00 Guided tour of Matsushima (optional, additional fee applies)