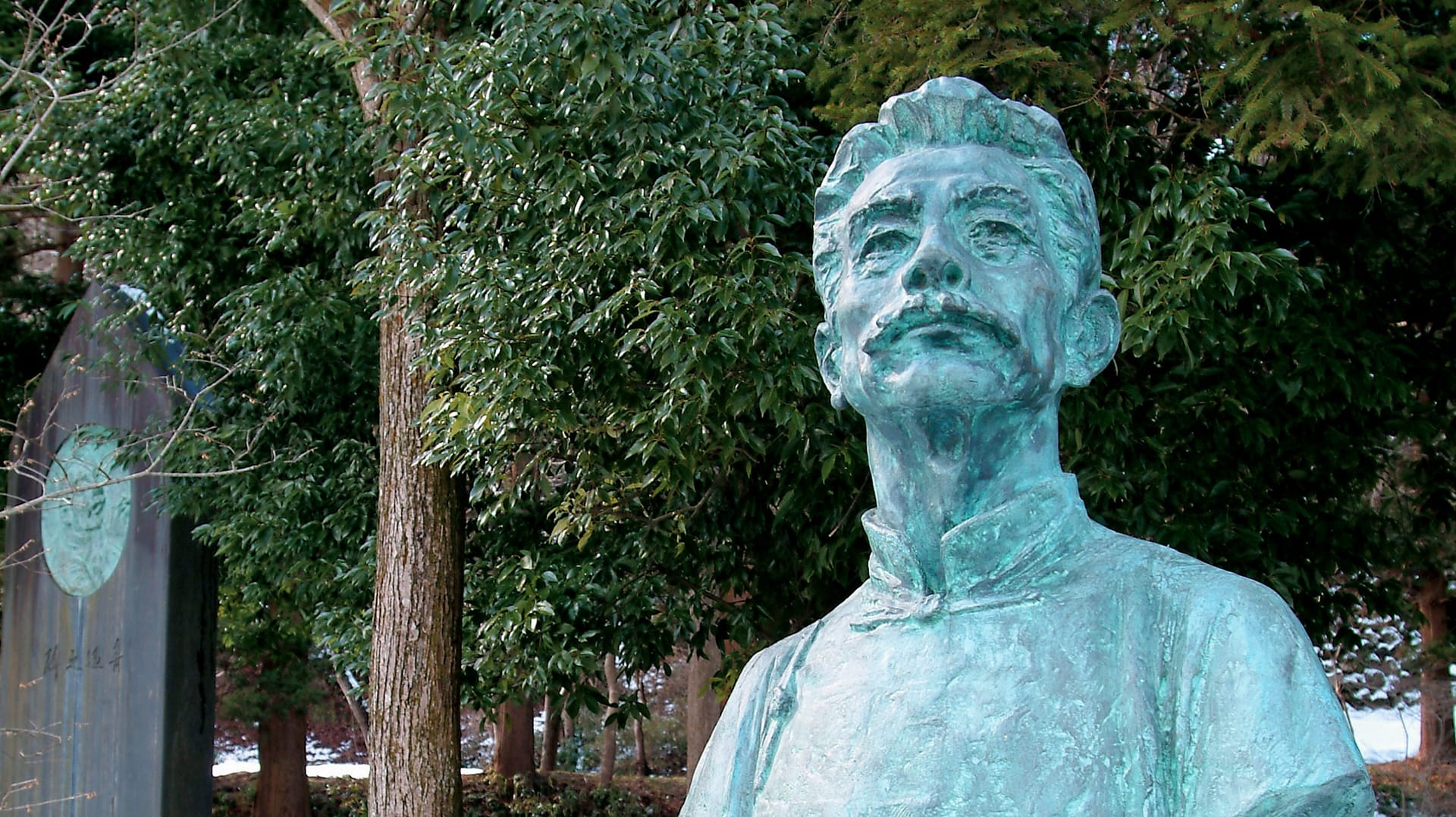 Follow the Footpoints of Lu Xun
Lu Xun is one of the most important literary figures to have lived in Sendai. His sojourn here was a crucial turning point in his life, and there are many sites with a relation to the author that we can visit. Let's take a walk and explore Lu Xun's history by visiting various places related to the author.
Lu Xun was the pen name of Zhou Shuren. He was born in 1881 in Shaoxing, Zhejiang Province, China. In September 1904, Lu Xun was the first Chinese student to enroll at Sendai Medical College (the predecessor of today's Tohoku University School of Medicine).

There, he met instructor Fujino Genkuro, who became a mentor. Lu Xun's autobiographical novel Mr. Fujino describes his interactions with his former teacher, with whom he had a close and inspiring friendship. For that reason, our walk around Lu Xun-related sites start from the Tohoku University Main Library, where statues of Lu Xun and Mr. Fujino, a seminal figure in the writer's life, are displayed side by side.
---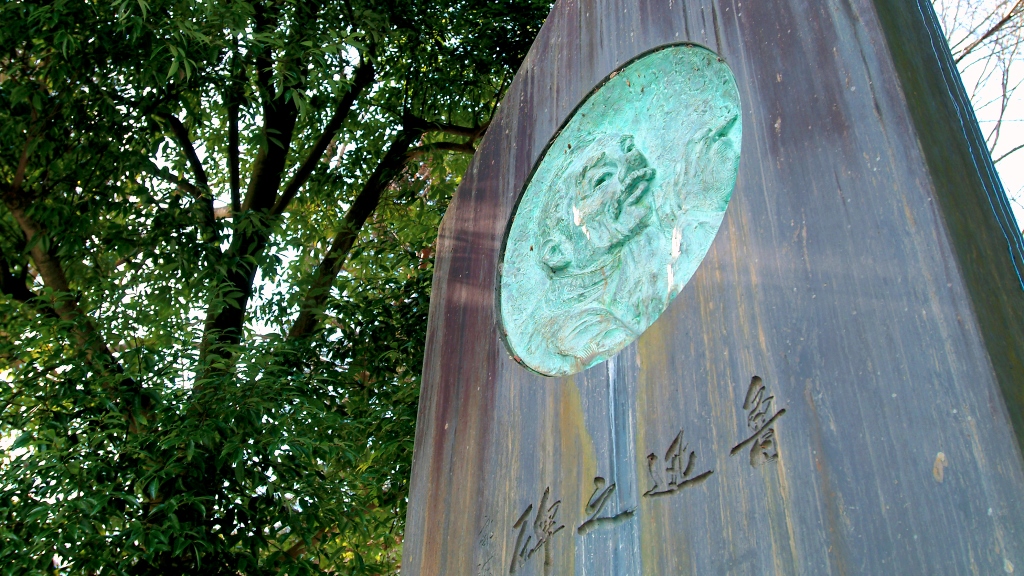 Next are a bust and a monument of Lu Xun next to Sendai City Museum. After that, let's move on to the Tohoku University Katahira Campus. On the way, we can stop by the former site of Satoya, where Lu Xun lodged when he first arrived in Sendai.
A stone monument reading "Former Residence of Lu Xun" was erected by the Sendai Lu Xun Appreciation Society. Arriving at the Tohoku University Katahira Campus we pass another statue of Lu Xun on the way to the Tohoku University Archives. Here there is a permanent Lu Xun Memorial Exhibition Room, where materials and images from Lu Xun's time studying in Sendai are displayed. But on this campus the main attraction is surely the Lecture Hall of the former Sendai Medical College, where Lu Xun studied.
While it has been renovated and moved, it still looks the way it originally did, with rows of desks in a terraced formation. Tours are by reservation only. For details, contact the Tohoku University Public Relations Division (022-217-6090 / koho@grp.tohoku.ac.jp).
Lu Xun was living in Sendai as a medical student, but he learned of the precarious situation in his homeland, and felt that he could best serve people not through medicine but by reforming ways of thinking. For this reason he decided to become a writer, and withdrew from the medical college in March 1906. After returning home, he became one of modern China's most prominent authors, internationally renowned for many keenly insightful books such as A Madman's Diary and The True Story of Ah Q.
---