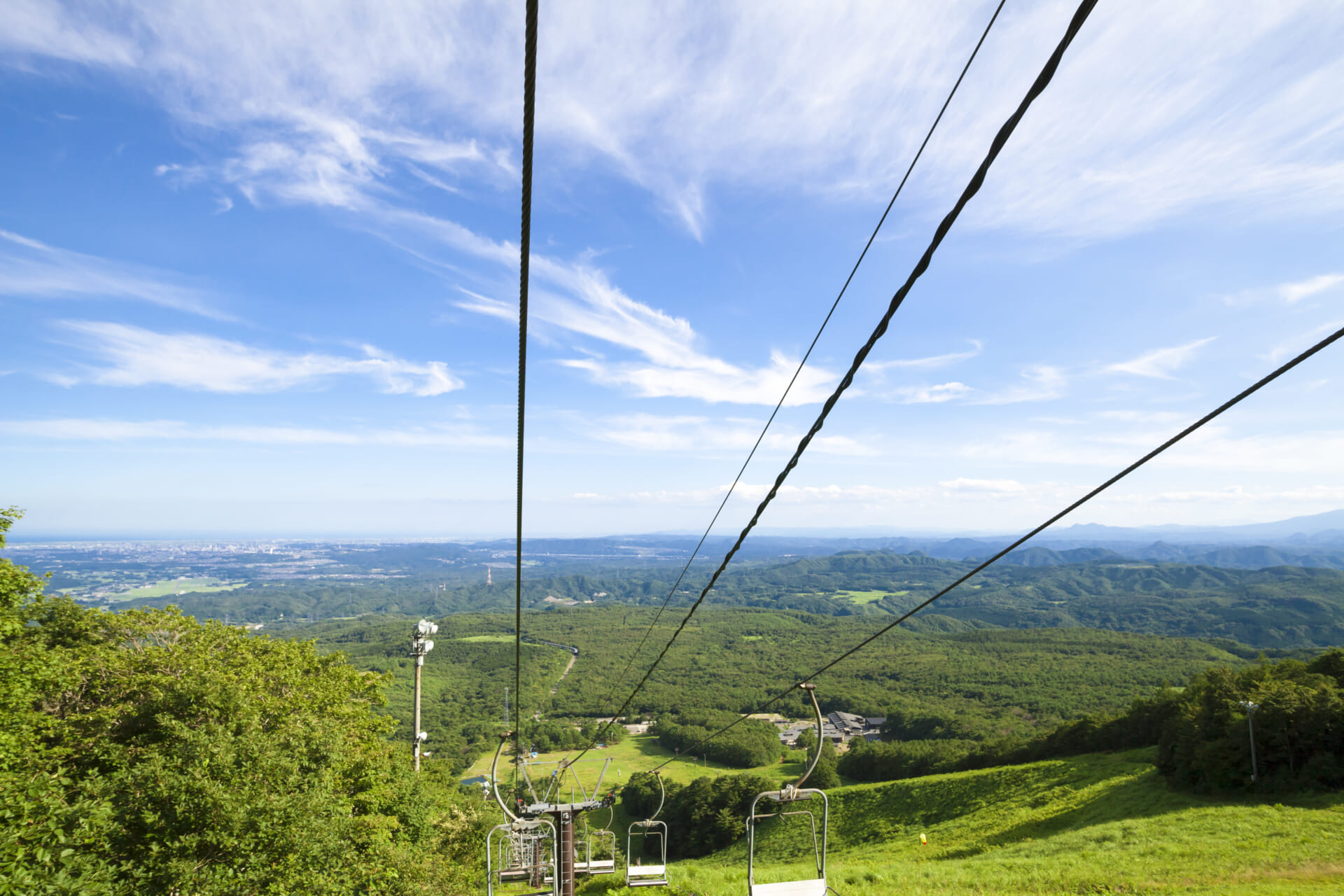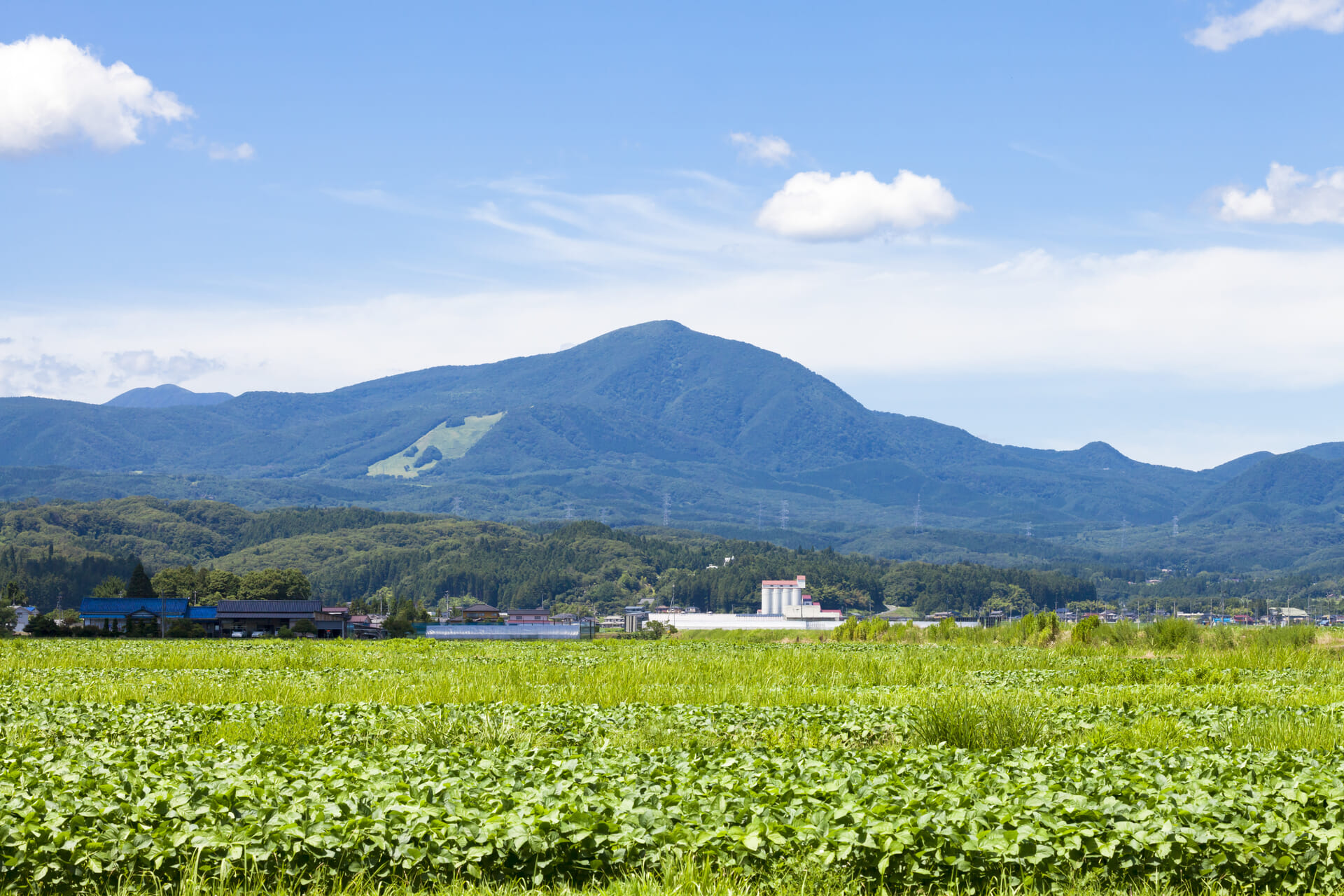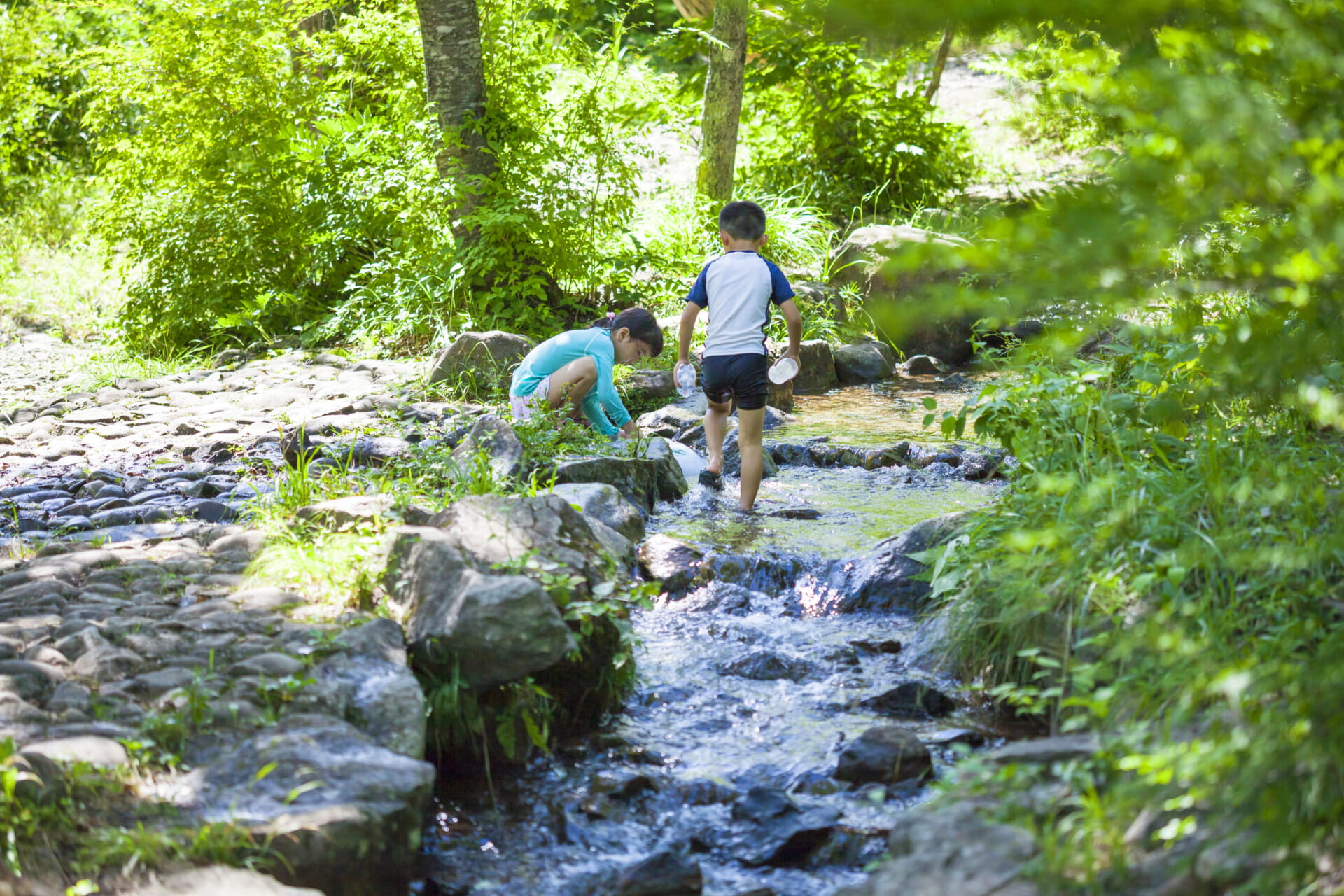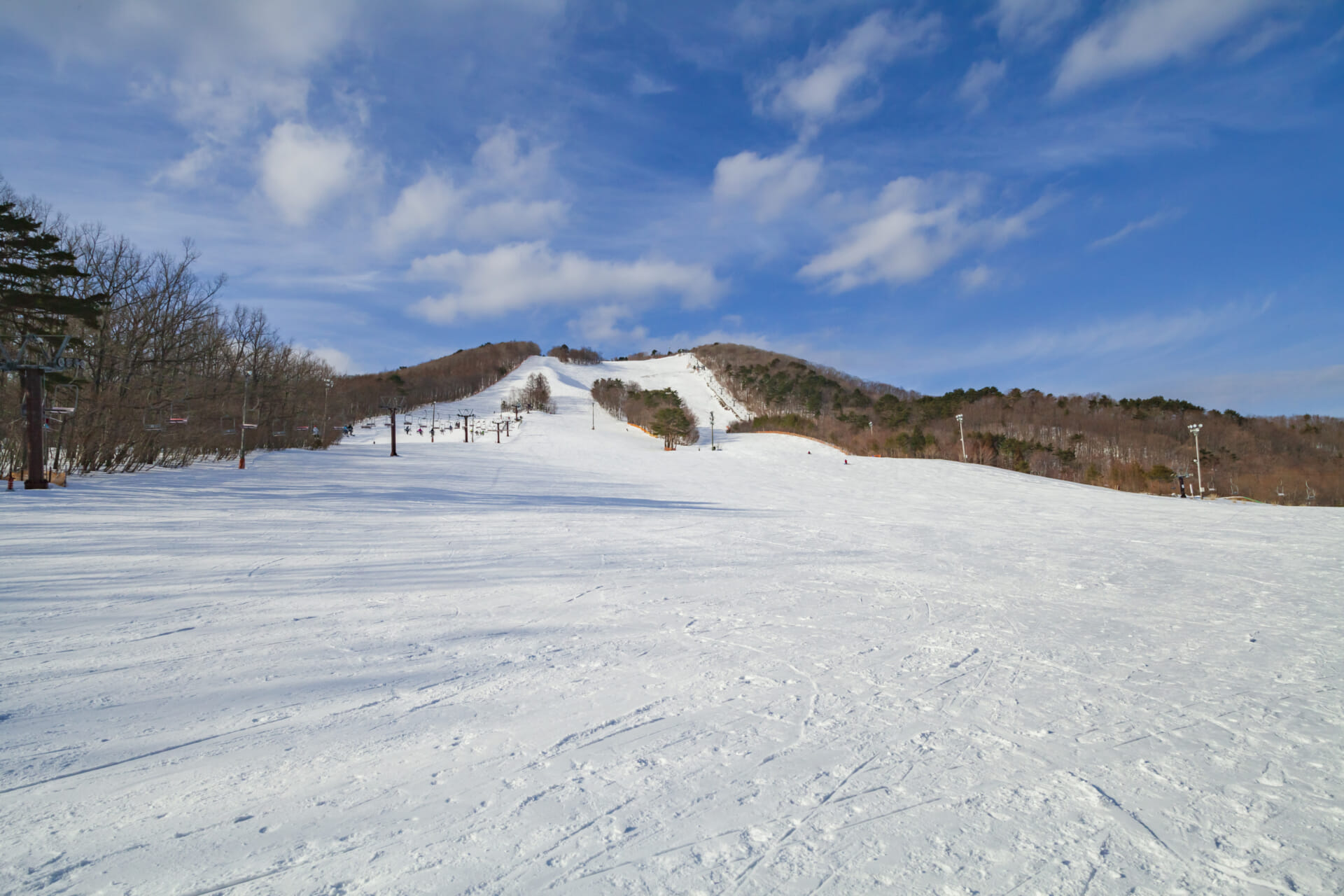 From seasonal blooms and fall colors to hiking, skiing, and ziplining, Mt. Izumigatake (1,175 m) attracts visitors throughout the year. It takes less than an hour to get to Izumigatake Nature Center from downtown Sendai by public transportation. The nature center is the first stop for visitors. Hiking trails up the mountain begin here, and there is a campsite on the grounds.
Hiking
Three routes of varying difficulty lead up the mountain from the trailhead at Izumigatake Nature Center. The Suijin route is the easiest: it runs through a forested valley and along a stream before ascending the mountain. The trail is suitable for all fitness levels and takes about 2 hours each way. In autumn the Kamoshika route is particularly popular for the vibrant fall foliage that can be seen around Okanuma, a small wetland area halfway up the mountain.
Seasonal blooms
Plants and wildflowers bloom on the mountainside from April through October. The white lily-like flowers of mizubasho (Lysichiton camtschatcensis) are the earliest to bloom, followed by the purples and pinks of katakuri (Asian fawn lily; Erythronium japonicum), shojobakama (Japanese hyacinth; Heloniopsis orientalis), and yamafuyo (Japanese wood poppy; Glaucidium palmatum). From July through October the white star-shaped flowers of umebachiso (marsh grass; Parnassia palustris) can be seen in wetland areas along the trails.
Skiing
Winters are cool and relatively dry in the Sendai area, but enough snow usually falls for skiing and snowboarding from December through March. Izumigatake Ski Resort, next to the nature center, has two chairlifts and is the smaller of the two resorts in the area. Spring Valley Sendai Izumi Ski Resort, on the northeastern side of the mountain, is slightly larger and has four chairlifts. The resorts have both beginner slopes and more advanced runs. Equipment can be rented on-site at the resorts. During the warmer months, ziplining and all-inclusive barbecuing (food and equipment provided) are available at Spring Valley.