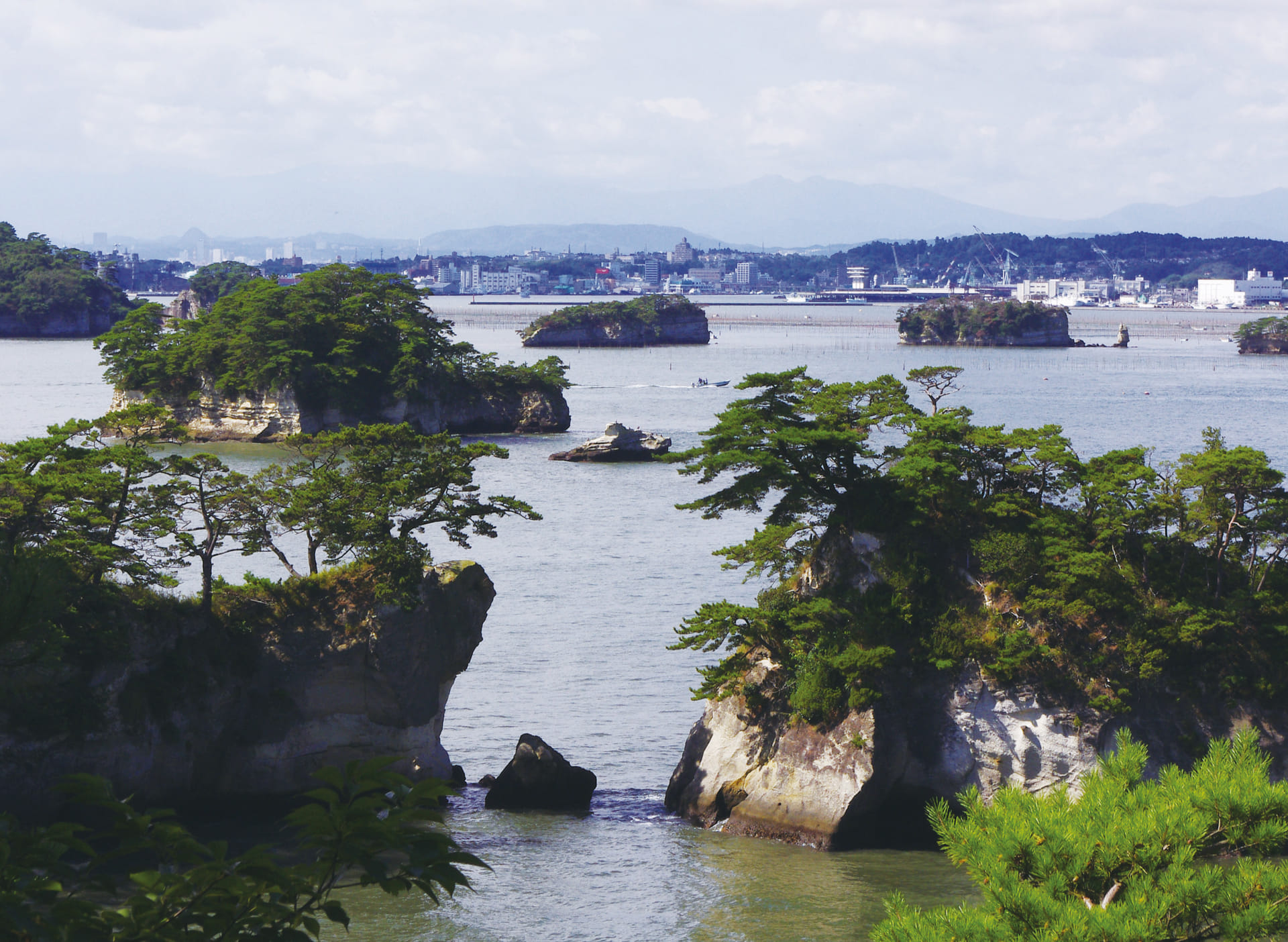 Urato Islands
Matsushima Bay has inhabited islands that are possible to visit. The Urato Islands (Shiogama City) consist of four islands; Katsurajima, Nonoshima, Sabusawajima and Hojima.
They offer a taste of a slower island life as well as walking trails, scenic viewpoints, picnic areas and seasonal flowers. Nonoshima Island is famous for mysterious caves and a camellia tunnel.
Note that some parts of the islands may be closed due to reconstruction from the 2011 tsunami.
Please refrain from visiting multiple islands when the nanahana (rapeseed) are in bloom so as not to contaminate them with pollen from different varieties.