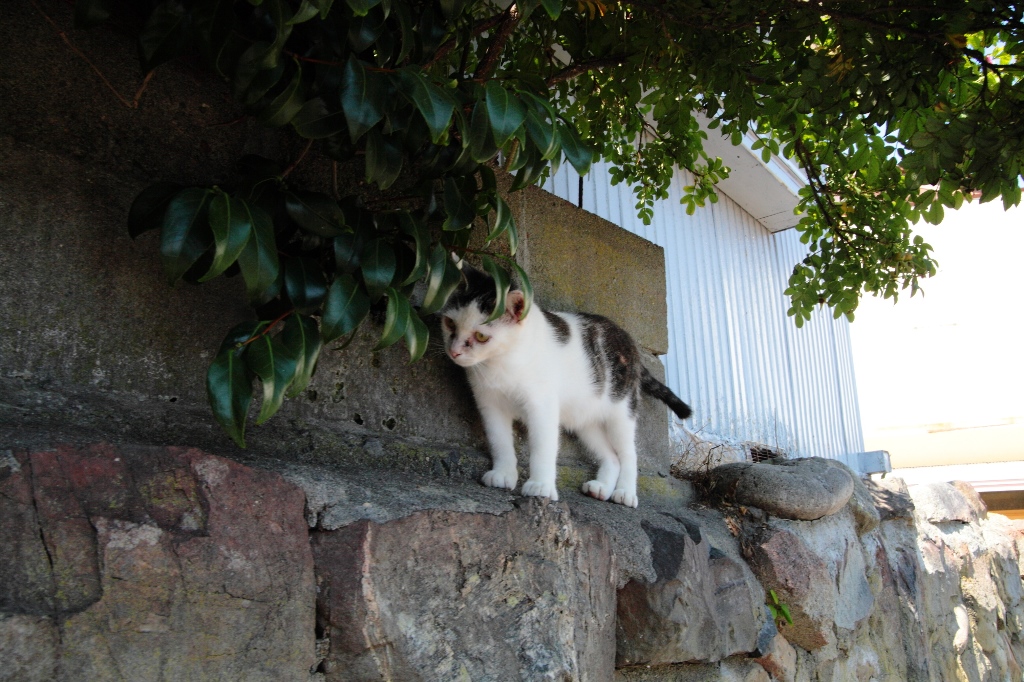 Tashirojima Island (Cat Island)
Tashirojima Island (Cat Island)
Tashirojima Island is a small isolated island 11.5km around, located 2 hours northeast of Sendai. Many cats live there giving it the nickname "Cat Island." In recent years Tashirojima Island has been featured by international media, attracting many people from inside and outside Japan. Why not come visit an island which is full of natural splendor, has a traditional village feel and also offers the chance to be around many cats?
There are only three ships going to the island a day, so if you travel there, it is highly recommended to check the return ship schedule in advance. There are a few guest houses on the island, so you can stay. However, there are no restaurants or shops, so if you plan to stay more than a few hours, you should bring food with you.
Access from Sendai:
1) Sendai Station to Ishinomaki Station
 Train: JR Senseki Line from Sendai Station to Ishinomaki Station (approx. 1 hr, 840 yen)
 By car: Sanriku Expressway from Sendai Higashi IC to Ishinomaki IC (approx. 40 min, 1080 yen)
 Highway Bus: Sendai Station Bus Stop 33 to Ishinomaki Station (80 minutes, 1000 yen)
2) From Ishinomaki Station to the Boat Terminal
 By Bus: Miyako Bus from Ishinomaki Station to Ajishima Line (17 minutes 250 yen)
 By Taxi: 5 minutes, approximately 1000 yen. *Times, prices current as of March 2016
3) From the Harbor to Tashirojima Island (Cat Island)
 Ferry is 45 minutes, 1230 yen.
*Due to rapid changes of weather, sometimes ship cancellation occurs, so it is highly recommended to ask the ship company to confirm the time and price in advance.
Ajishima Line Co., Ltd.
Tel: 0225-93-6125

Ishinomkai Bus Schedule: https://www.city.ishinomaki.lg.jp/cont/10053500/bus/20130322165030.html
The facilities and stores introduced have implemented measures against coronavirus such as alcohol disinfection, ventilation, and partitioning.
Please wear a mask, disinfect your hands, and cooperate with social distancing when you use the facilities and stores.