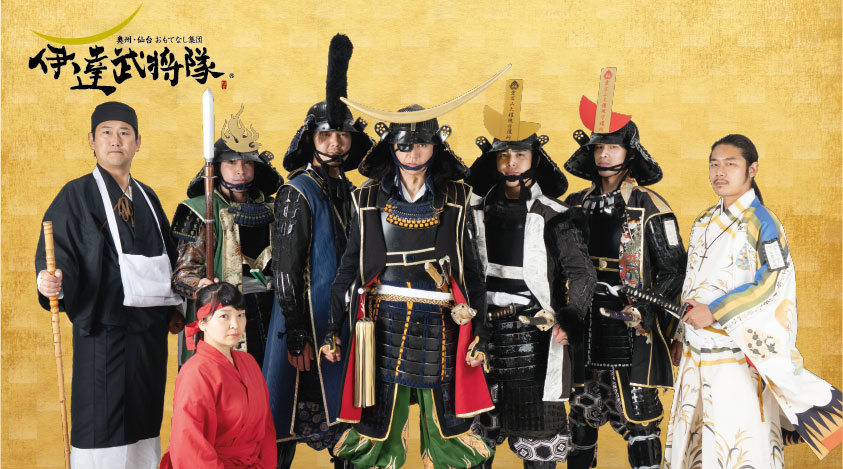 Sendai/Miyagi Welcome Squad
Sendai/Miyagi Welcome Squad
The Oushu Sendai Welcome Squad "DATE Bushotai" is an acting troupe composed of 8 members including Lord Date Masamune that introduces and promotes attractions of Sendai City and Miyagi Prefecture.
The troupe guides tourists, performs martial arts, and poses for photos at various sightseeing spots around Sendai including the Sendai Castle site. They also travel around the world to carry out promotional activities. Their performances at the Sendai Castle site resumed in June after a temporary suspension due to COVID-19.
---
Message from "Date Busho-tai"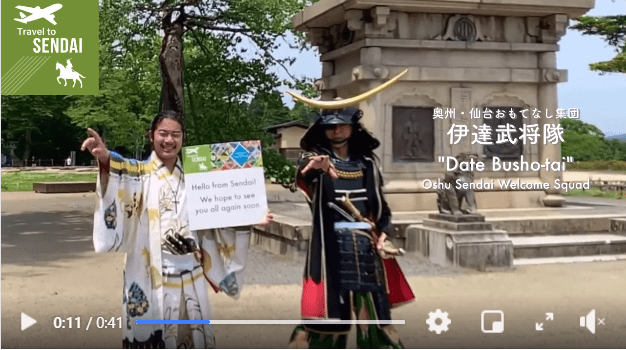 ---
The facilities and stores introduced have implemented measures against coronavirus such as alcohol disinfection, ventilation, and partitioning.
Please wear a mask, disinfect your hands, and cooperate with social distancing when you use the facilities and stores.