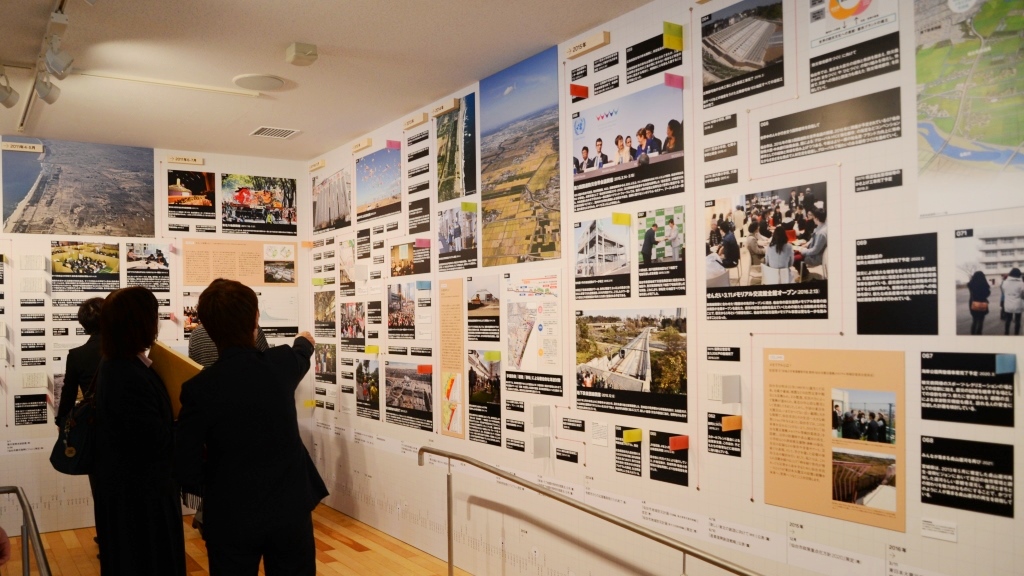 Sendai 3.11 Memorial Community Center
Sendai 3.11 Memorial Community Center
This post-earthquake restoration memorial facility opened inside Sendai Municipal Subway (Tozai Line) Arai Station in February 2016. You can learn about the earthquake and tsunami at the center, the mission of which is to convey lessons learned from the disaster to future generations.

The first floor is an interaction space with three-dimensional maps, slides, and related books, while on the second floor there is a permanent exhibit conveying the devastation caused by the disaster and the status of restoration, as well as a gallery for special exhibitions exploring the earthquake and tsunami from various perspectives and a studio where various workshops are held. Also, there is a rooftop garden, which is utilized for events as well as offering a place for relaxation.

As a gateway to the eastern coastal area, which suffered tremendous damage from the tsunami, this memorial community center conveys the history of the region, the memory of the disaster, and wisdom and lessons derived from it to the world and to future generations.
| | |
| --- | --- |
| Hours | 10:00〜17:00 |
| Closed | Mondays (If a public holiday, the following day will be closed instead), days after public holidays, and New Year's |
| Admission | Admission free |
| Access | Directly connected to Sendai Municipal Subway (Tozai Line) Arai Station |
| URL | https://sendai311-memorial.jp/ |
| TEL | 022-390-9022 |
| Address | 85-4 Kutsugata, Arai, Wakabayashi-ku, Sendai (Tozai subway line Arai Station building) |