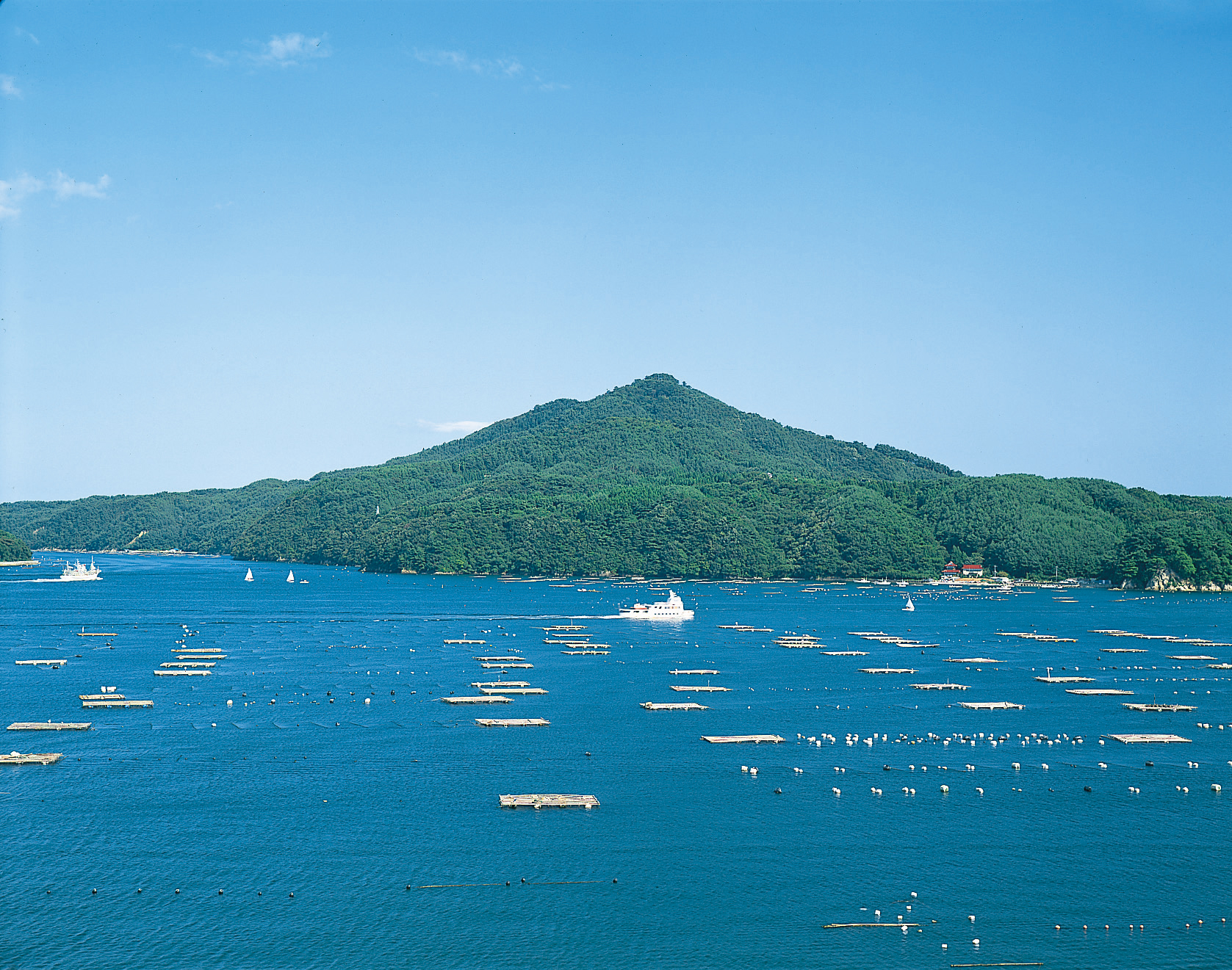 Oshima
Located in Kesennuma Bay in the northeastern part of Miyagi Prefecture, Oshima is Tohoku's largest populated remote island. Visitors can overlook the entire island from Mt. Kame which rises in the north. The scenery of the island has been described as a "green pearl."
The island is also known for the magnificent camellias and there is a place called the Tsubaki Corridor. Visitors can enjoy the beautiful landscape surrounded by the crystal clear sea.
Access
Take the JR Tohoku line (for Ichinoseki) from JR Sendai Station.
 →Transfer to the JR Ofunato Line (for Kesennuma) at the Ichinoseki Station.
 → Get off at the Kesennuma Station.
 *Travel time is about 4 hours and 20 minutes.

The ferry from Kesennuma to Oshima operates 16 trips a day.
 ・Prices (one-way) :410yen for adults
          200yen for children (elementary school students).
 *Travel time is about 25 minutes.

No reservations are required for passengers only.
Reservations are required for all routes if traveling with a vehicle. Reservations are accepted by telephone 10 days before departure. Vehicle charges depend on the length of the car. Please contact Oshima Kisen Co., Ltd. for details.

Reservation number: +81-(0)226-23-3315 (Oshima Kisen Co., Ltd.)
URL
http://www.oshima-kanko.jp/
The facilities and stores introduced have implemented measures against coronavirus such as alcohol disinfection, ventilation, and partitioning.
Please wear a mask, disinfect your hands, and cooperate with social distancing when you use the facilities and stores.