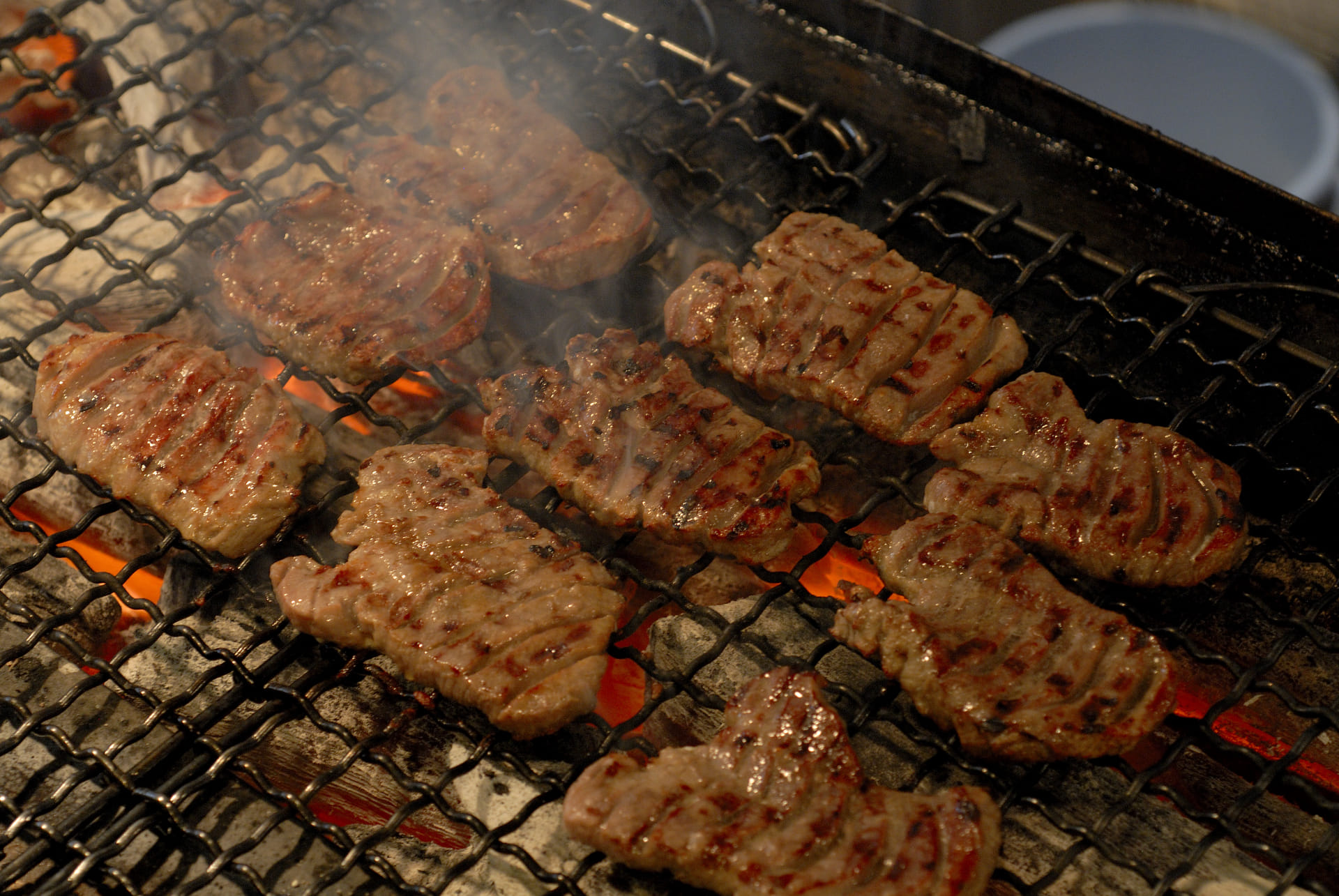 Trying Beef Tongue
Grilled beef tongue was born in Sendai. The first restaurant specializing in grilled beef tongue opened in 1948. Soon after, the number of restaurants increased inside and outside Sendai. Now grilled beef tongue is well-known as the city's most famous cuisine. In fact, there are over one hundred beef tongue restaurants in Sendai.

You can order it a la carte, but it is usually eaten as a set meal with boiled barley rice, ox tail soup, and salted Chinese cabbage with cucumber and green chili preserved in miso. Each restaurant has a unique feature, such as using a different part of the beef tongue or type of seasoning. Freshly grilled beef tongue is juicy and full of flavor.
When you come to Sendai, trying grilled beef tongue is a must and the first.
More Info
View on

The Restaurant Guide for Sendai's Specialty Dishes
by GURUNAVI
The facilities and stores introduced have implemented measures against coronavirus such as alcohol disinfection, ventilation, and partitioning.
Please wear a mask, disinfect your hands, and cooperate with social distancing when you use the facilities and stores.