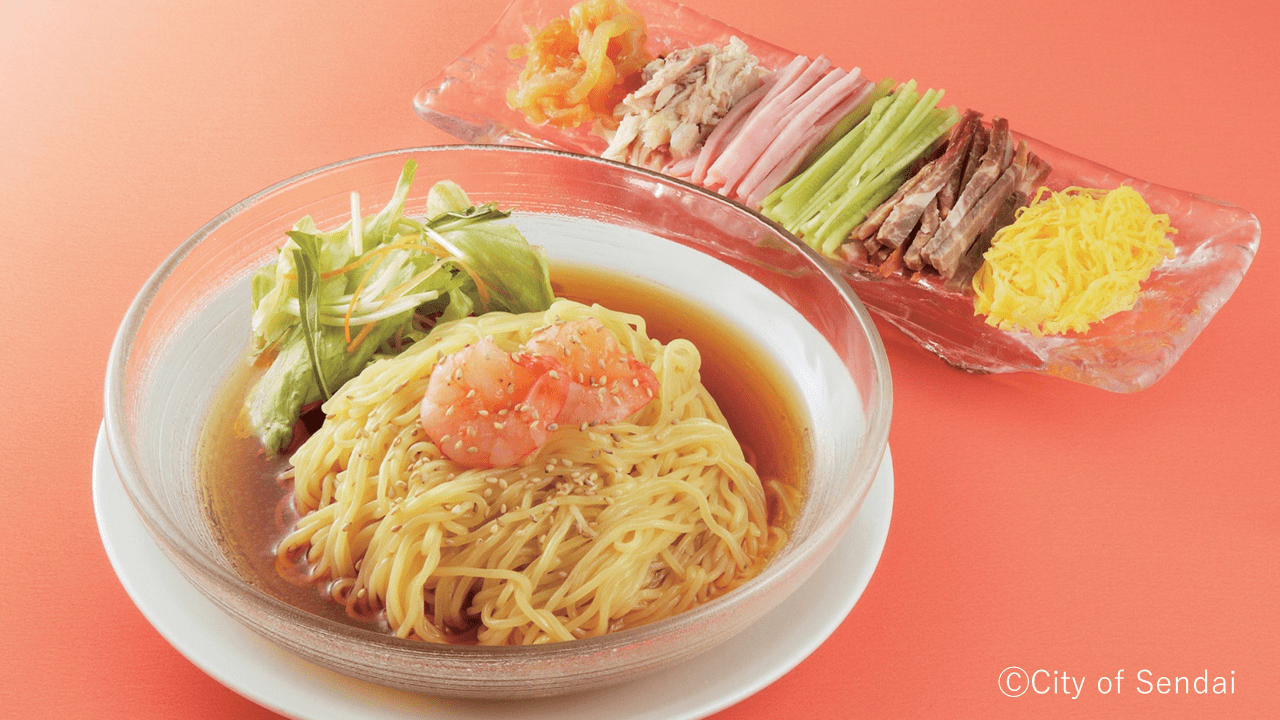 Hiyashi Chuka Noodles
One typical dish that Japanese people like to eat during the hot summer is Hiyashi Chuka (literally "chilled Chinese food").
This noodle dish features vegetables, egg and ham as toppings on cold noodles, and is popular for its refreshing taste and colorful appearance.
Hiyashi Chuka is said to have started at Ryutei, a long-established Chinese restaurant in Sendai, and you'll also find it on the menu at many other Chinese restaurants around town.

■ Ryutei: 1-2-10 Nishikicho, Aoba Ward, Sendai City
More Info
View on

The Restaurant Guide for Sendai's Specialty Dishes
by GURUNAVI