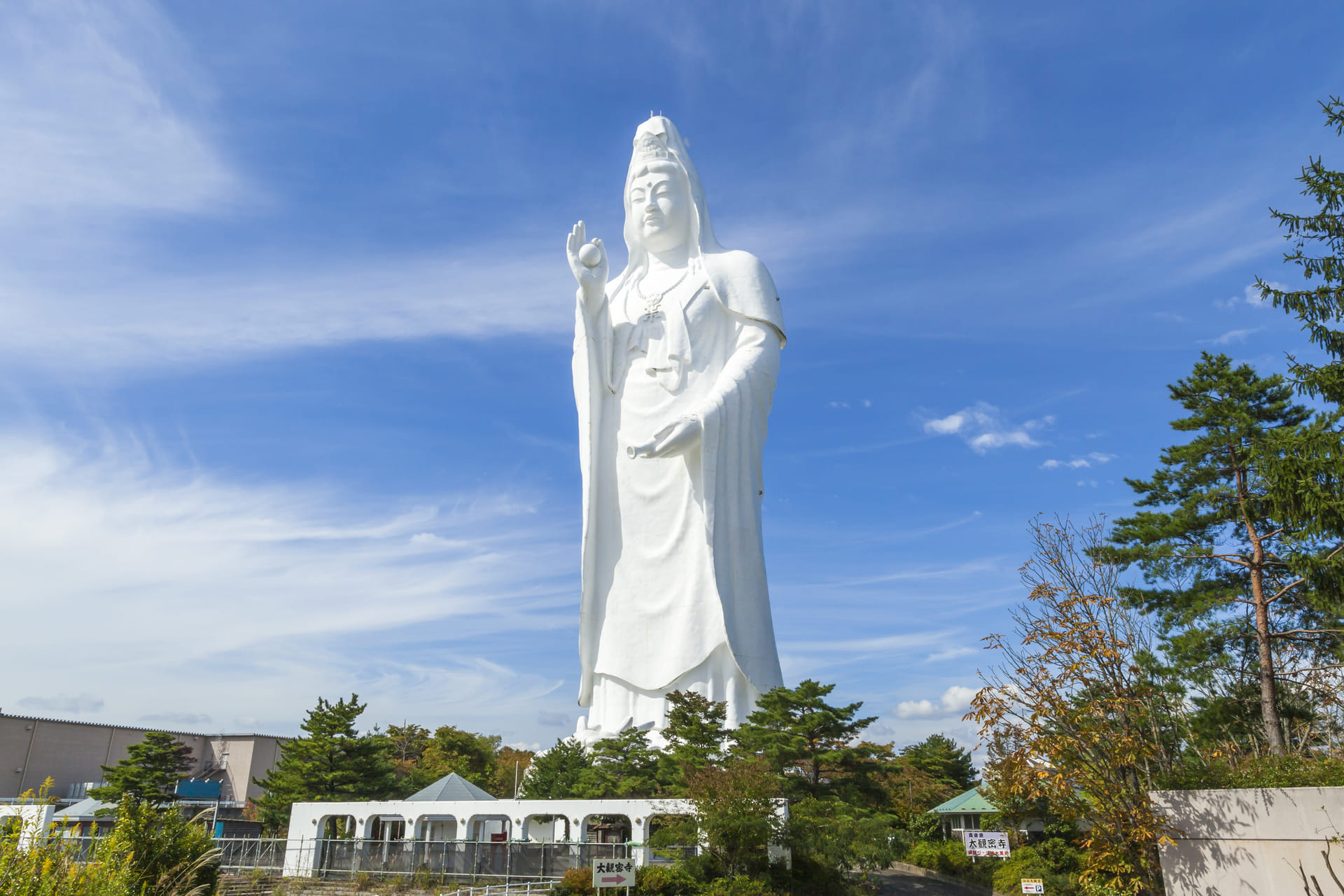 Huge Statue of the Goddess of Kannon
Huge Statue of the Goddess of Kannon (Sendai Daikannon)
The huge statue of the Goddess of Kannon (Deity of Mercy), which is visible to the north from the downtown area of Sendai, is 100 m above ground and 21 m underground. You can go inside and command a view of the city and the Pacific Ocean from the upper observation window.
Hours
Worship time
【Weekdays】10:00-15:30 (Last admission at 15:00)
【Saturdays, Sundays, national holidays】10:00-16:00 (Last admission at 15:30)
URL
https://www.daikannon.com/
TEL
022-278-3331
Address
31-36 Nakayama-minami, Sanezawa, Izumi-ku, Sendai
The facilities and stores introduced have implemented measures against coronavirus such as alcohol disinfection, ventilation, and partitioning.
Please wear a mask, disinfect your hands, and cooperate with social distancing when you use the facilities and stores.