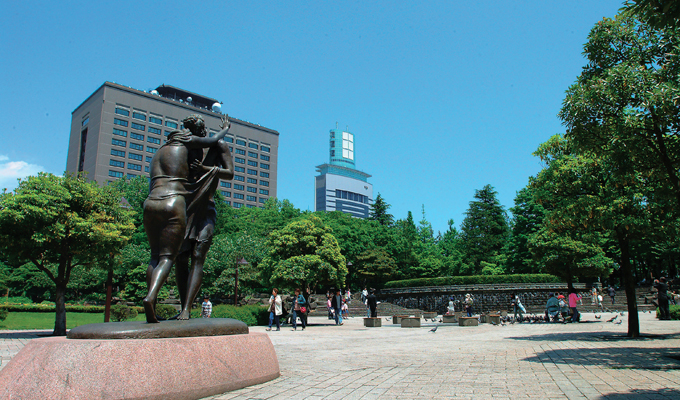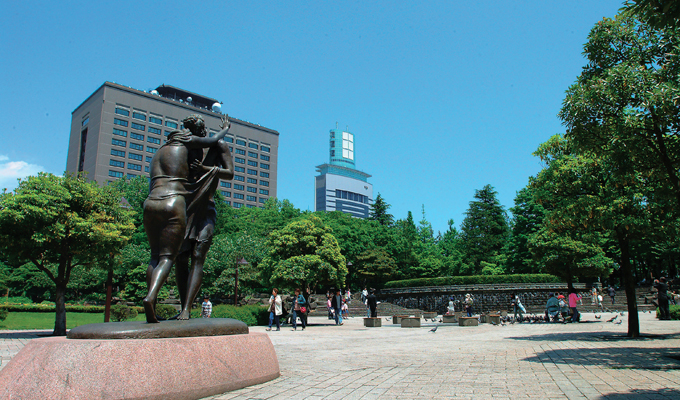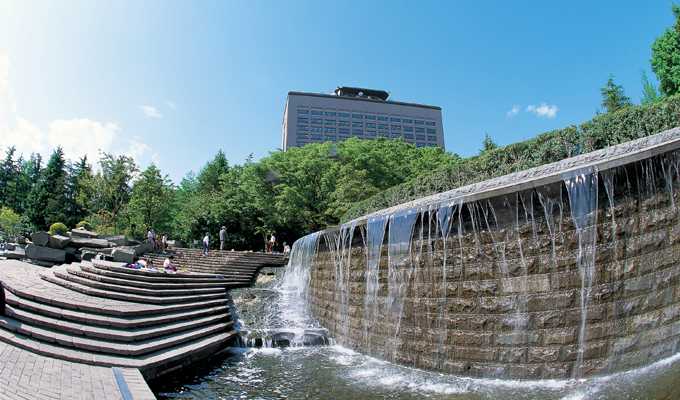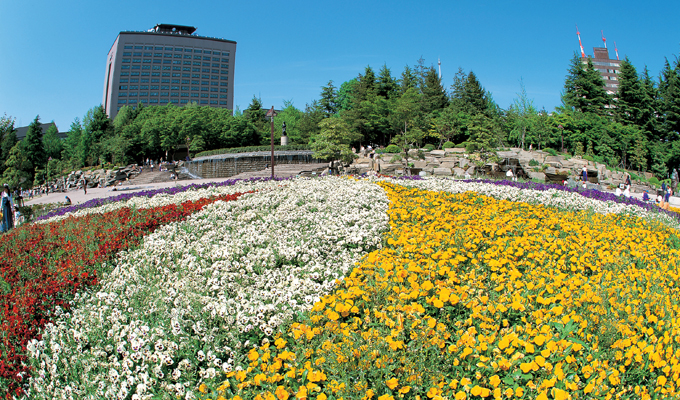 Statues of historical figures and sculpted artworks dot the grounds of Kotodai Park. These stand against backdrops of cherry blossoms and azaleas in spring and vibrant maples and ginkgo trees in autumn.
The park is situated off tree-lined Jozenji-dori Avenue, next to the Miyagi Prefectural Government Office. It is often the venue of citywide festivals and events, including the Pageant of Starlight, the Tanabata Festival, and the Aoba Festival.
A lifelike bronze statue of Tanikaze Kajinosuke (1750–1795), a popular sumo wrestler from Sendai, stands among the many sculpted figures in the park. He was exceptionally tall for his time, measuring 189 centimeters (6 ft 2 in), and the life-size statue gives an idea of Tanikaze's strength. Tanikaze was the fourth sumo wrestler in Japan to receive the title of yokozuna, the highest rank in the sport.
The facilities and stores introduced have implemented measures against coronavirus such as alcohol disinfection, ventilation, and partitioning.
Please wear a mask, disinfect your hands, and cooperate with social distancing when you use the facilities and stores.