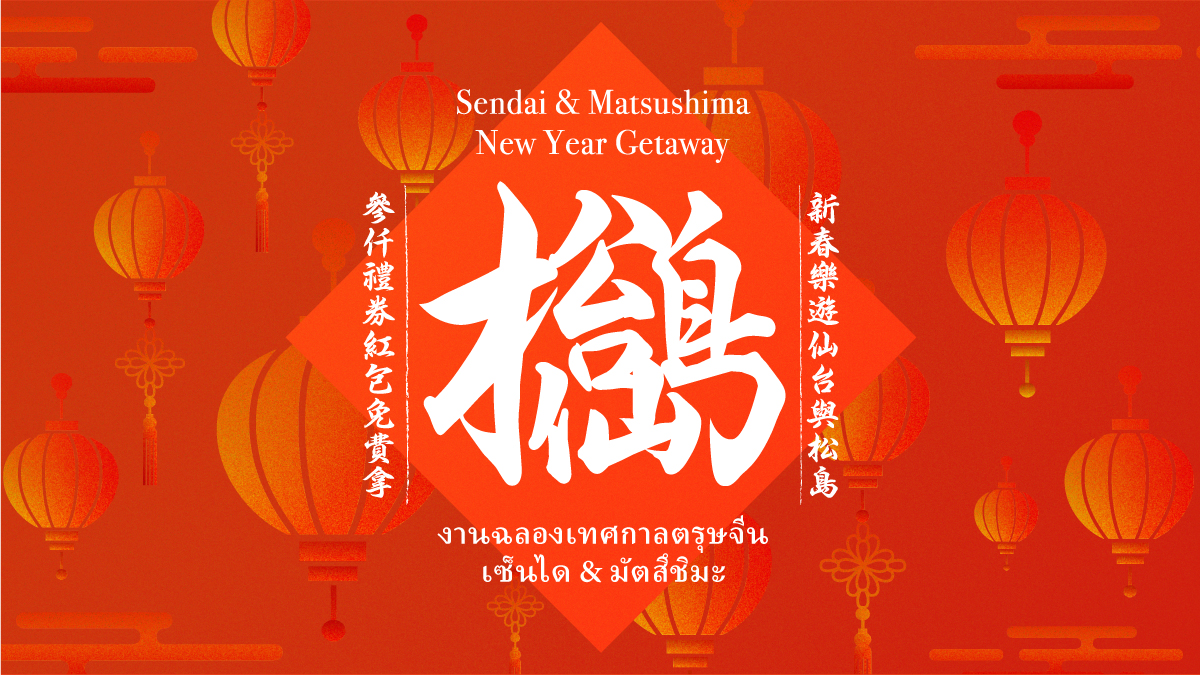 Sendai & Matsushima New Year Getaway
Stay in Sendai and receive ¥3,000 worth of gift vouchers!【experiences and shops】
During the campaign period, tourists who stay at designated hotels will receive gift vouchers worth ¥3,000 as a New Year's gift, which can be used at commercial facilities, restaurants, and tourist attractions in Sendai and Matsushima.
[Campaign Period]
January 12, 2024 (Friday) – February 20, 2024 (Tuesday)
※ Gift vouchers will be issued by February 15, 2024 (Thursday).

[Eligibility]
Foreign tourists staying at designated hotels in Sendai City.

[How to Obtain Gift Vouchers]
Please present your passport during the check-in process at the designated hotel.
【Terms and Conditions】
Only one voucher will be delivered per reservation, regardless of the number of consecutive nights booked.
Only one voucher will be delivered per room, regardless of the number of occupants.
Please note that the distribution of vouchers is limited and may end before February 15, subject to availability.
Certain products and services may not be redeemable with vouchers, even at locations that accept vouchers. For more information, kindly refer to the page or contact the facilities directly.
Vouchers may be used in conjunction with other discount coupons.
【Campaign Inquiry】
For further inquiries, please contact the Consumer Expansion Campaign Operations Office.
info@sendai-newyear-gataway.com
Related link: 【Hotels】
【experiences and shops】
① Rental Kimono Ume Luv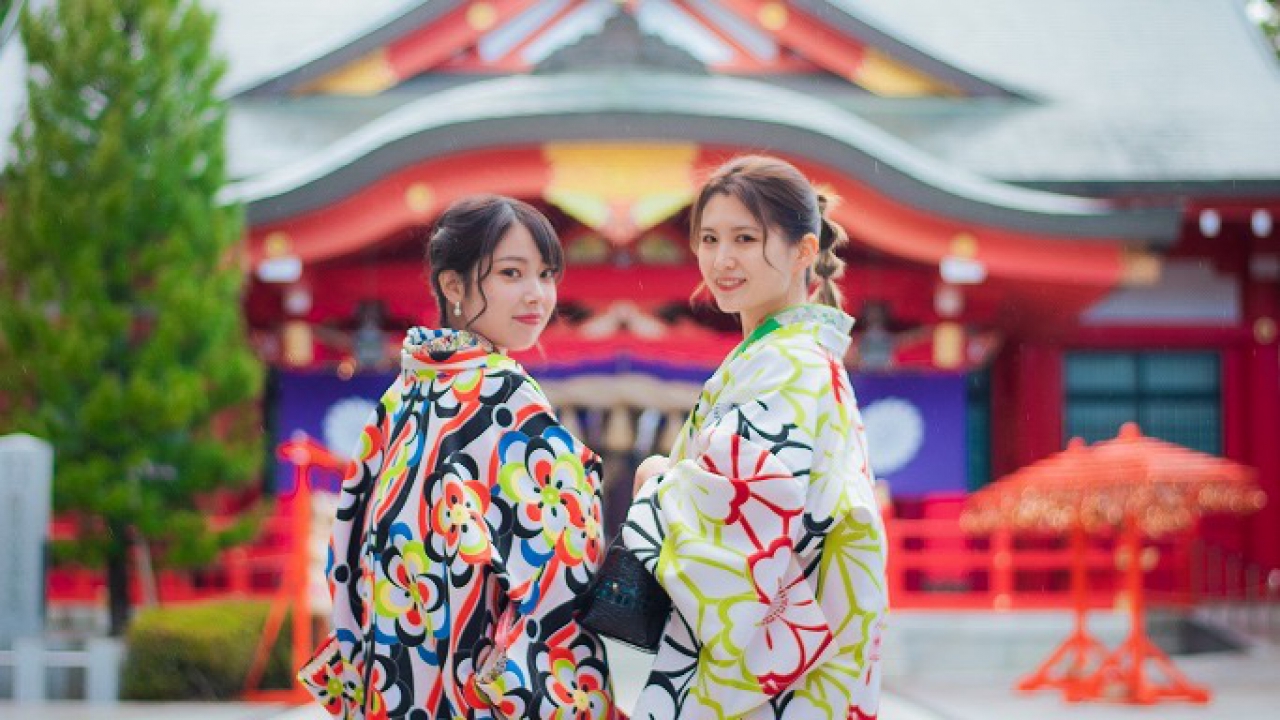 ・Photographed by a professional photographer! A photogenic piece of Date culture
・Sendai Rental Kimono & Dressing
・Kimono "Wear & Walk" Tour with Traditional Dance Workshop
・Matsushima Rental Kimono & Dressing
Walking in a kimono through the enchanting castle town of Date, Sendai, is a once-in-a-lifetime experience! You can capture countless Instagram-worthy moments in a kimono as you wander through the arcade streets, stroll along the tree-lined avenue of Jozenji-dori, or explore historical treasures, such as Zuihōden and the site of Sendai Castle on the "Loop Sendai" tour bus.
---
② Tazen Co., Ltd.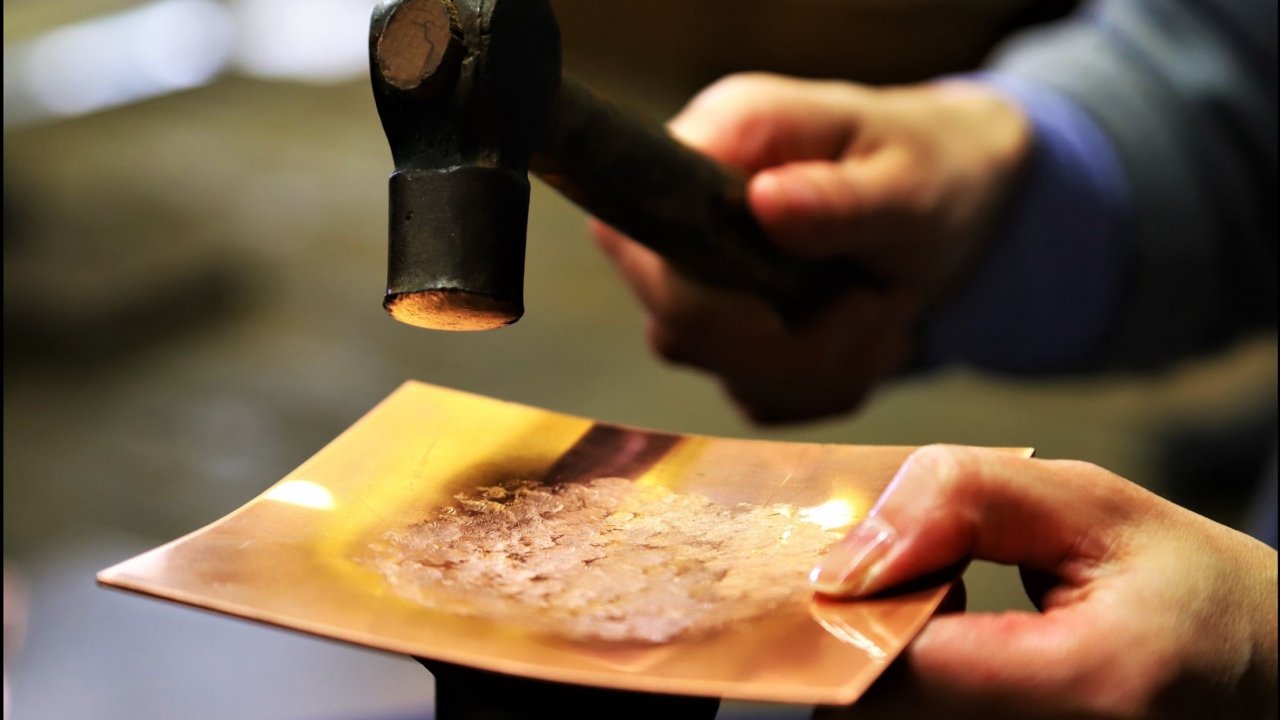 ・Akagana Copper Workshop
At Akagane Copper Workshop, you can explore the legacy of copper craft in Sendai! In Japan, copper was once called "akagane." Particularly in Sendai, the artistry of an "on-akagane-shi," an official copper artisan under Date Masamune's patronage, has been preserved and passed down for more than 420 years. Don't miss the chance to craft your own copperware and experience its timeless charm firsthand!
---
③ Irori Sakaba Tarafuku Bunyoko
Nestled in the vibrant "Bunka Yokocho," a hub of Sendai local restaurants and bars, Irori Sakaba Tarafuku Bunyoko presents a signature dish known as "irori-yaki," for which the chef meticulously grills fresh, local, and seasonal ingredients. You can also enjoy a selection of local sake from Miyagi and Tohoku.
---
④ vegeto•LIKO vegan café & restaurant
Just a quick 3-minute stroll from Aoba-dori Ichibancho Station, you'll find "vegeto.liko." This "healthy junk " vegan cafe, managed by the owner, who honed his vegan cuisine skills in Hawaii, serves up homemade vegan bread, farm-fresh vegetables, and a wide range of lunchtime main dishes.
---
⑤Kokeshino SHIMANUKI CO.,LTD
・Shimanuki Honten Kokeshi Doll Painting Experience
At Shimanuki Honten, you'll discover not only numerous well-known kokeshi dolls but also a wide array of crafts from Tohoku. The store also offers popular Japanese miscellaneous goods as souvenirs for overseas visitors. You can enjoy activities like painting kokeshi dolls at any time here.
---
⑥ Department Store Fujisaki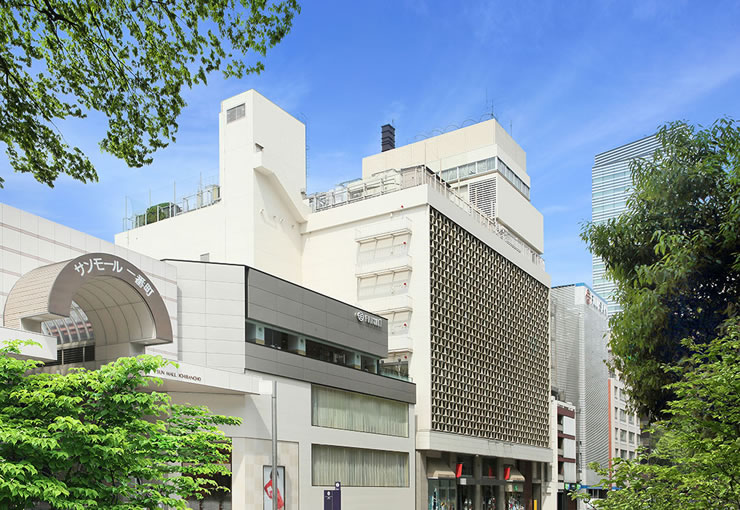 Just having celebrated its 200th anniversary in 2019, the long-standing department store Fujisaki offers a rich variety of food and gifts to enrich local people's daily lives. If you're looking for a one-stop shop for crafts and sake from Miyagi and Tohoku, Fujisaki Department Store is absolutely the top choice.
---
⑦Kuranosho Ichibancho Honten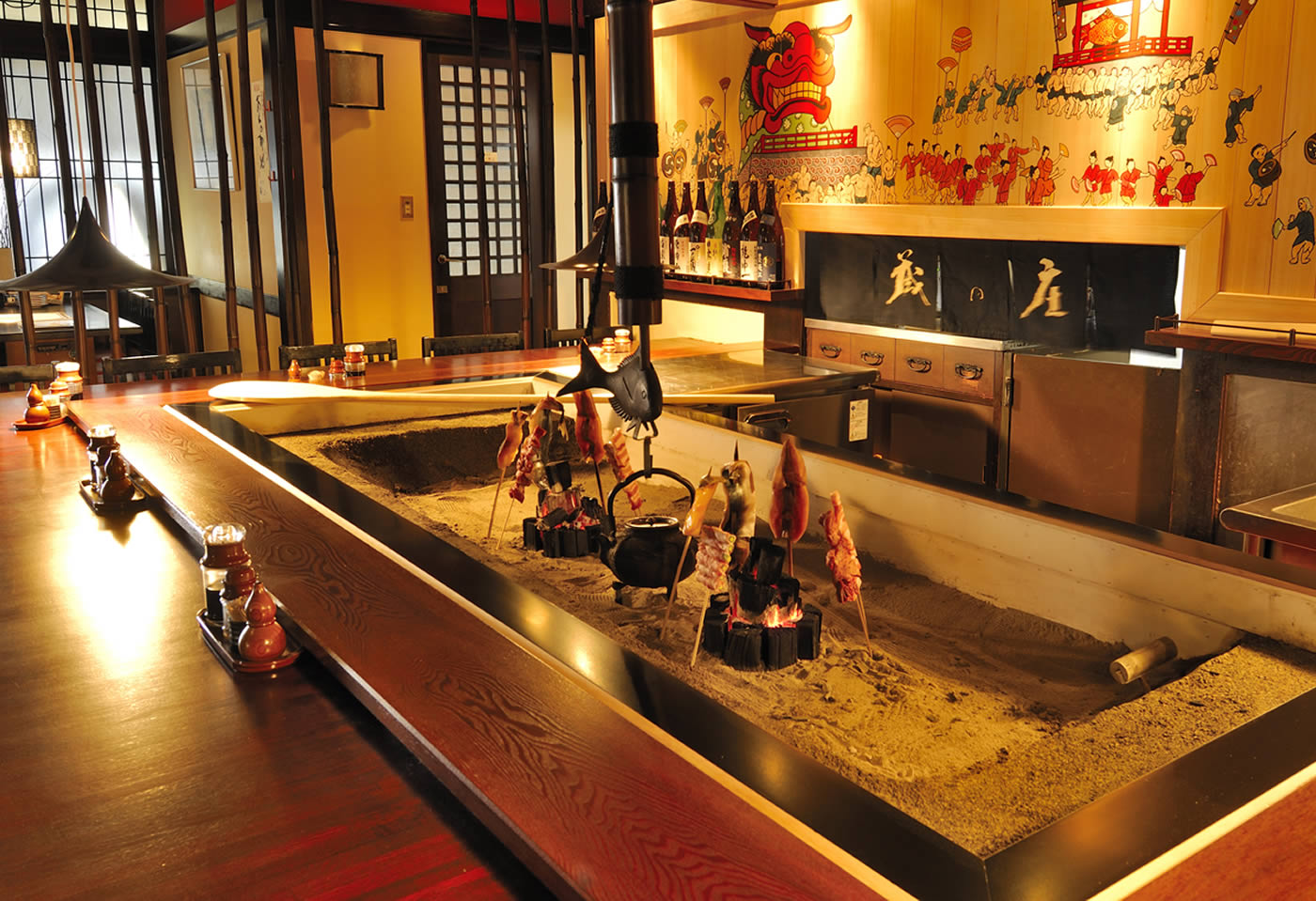 If you happen to be shopping around Ichibancho, why not drop by KuranoSho Ichibancho Honten? In this cozy izakaya, you can savor an array of Japanese delicacies, including their signature "irori-yaki," "Sendai-style miso-stewed offal," and "Tamagoyaki omelet."
---
⑧Kasho Sanzen Hirose-dori Omachi Main Store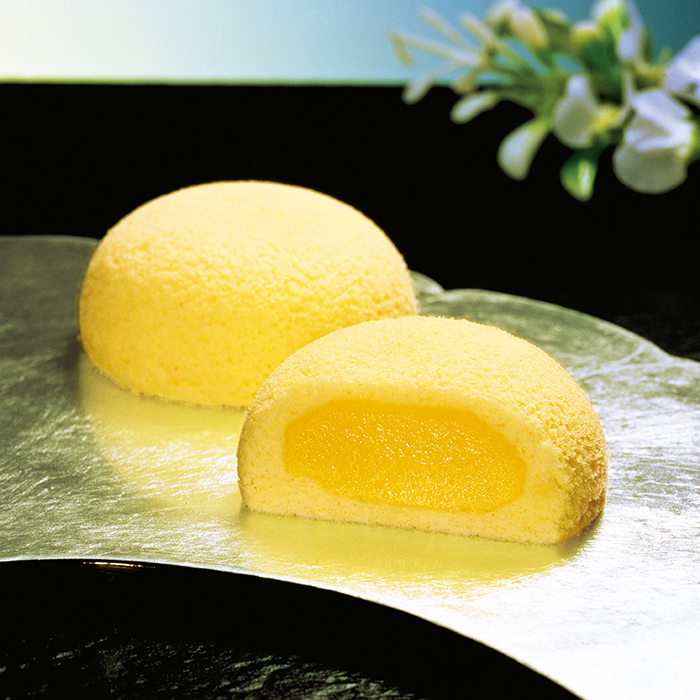 Just having a 10-minute stroll from Kotodai Koen Station on the Sendai Subway Namboku Line, KASHO SANZEN surprisingly presents over 140 Japanese and Western-style desserts. Explore beloved local treats, such as "Hagi no Tsuki," "Date Picture Scrolls," "Date Komaki," "Aozashi," and Royal Terrace.
---
⑨KANEIRI Museum Shop 6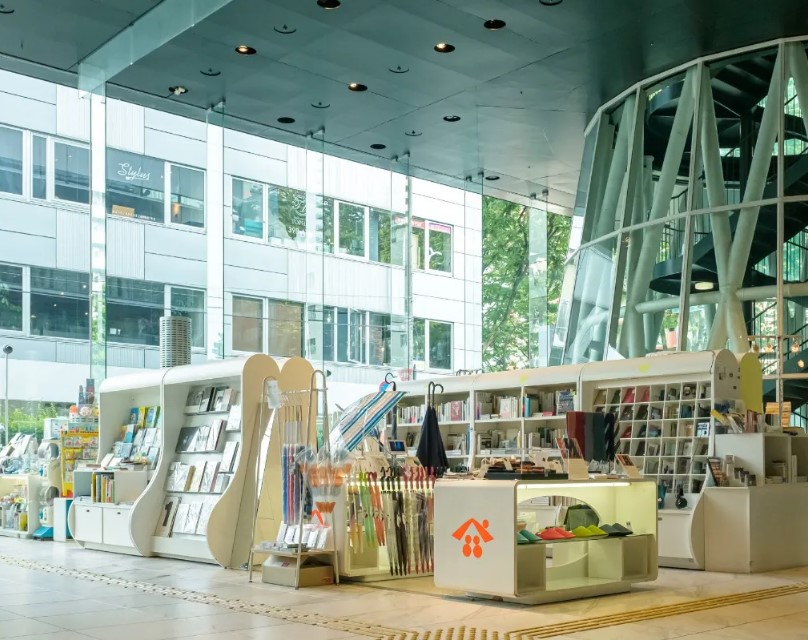 At the KANEIRI Museum Shop, you'll find a thoughtfully curated selection of books on architecture, design, art, and local culture. Visitors can explore artworks and exhibitions by artists from the Tohoku region, all within the space designed by the esteemed architect Toyo Ito.
---
⑩The Veggie Table vegan restaurant
Located on Sendai's Jozenji-dori, The Veggie Table is a 100% vegan, plant-based restaurant, whose chef, Chef Rick, always crafts dishes with organic and locally sourced vegetables and, most important, great passion.
---
⑪~⑳
⑪Matcha Green Tea Making Experience @ Historic Tea Shop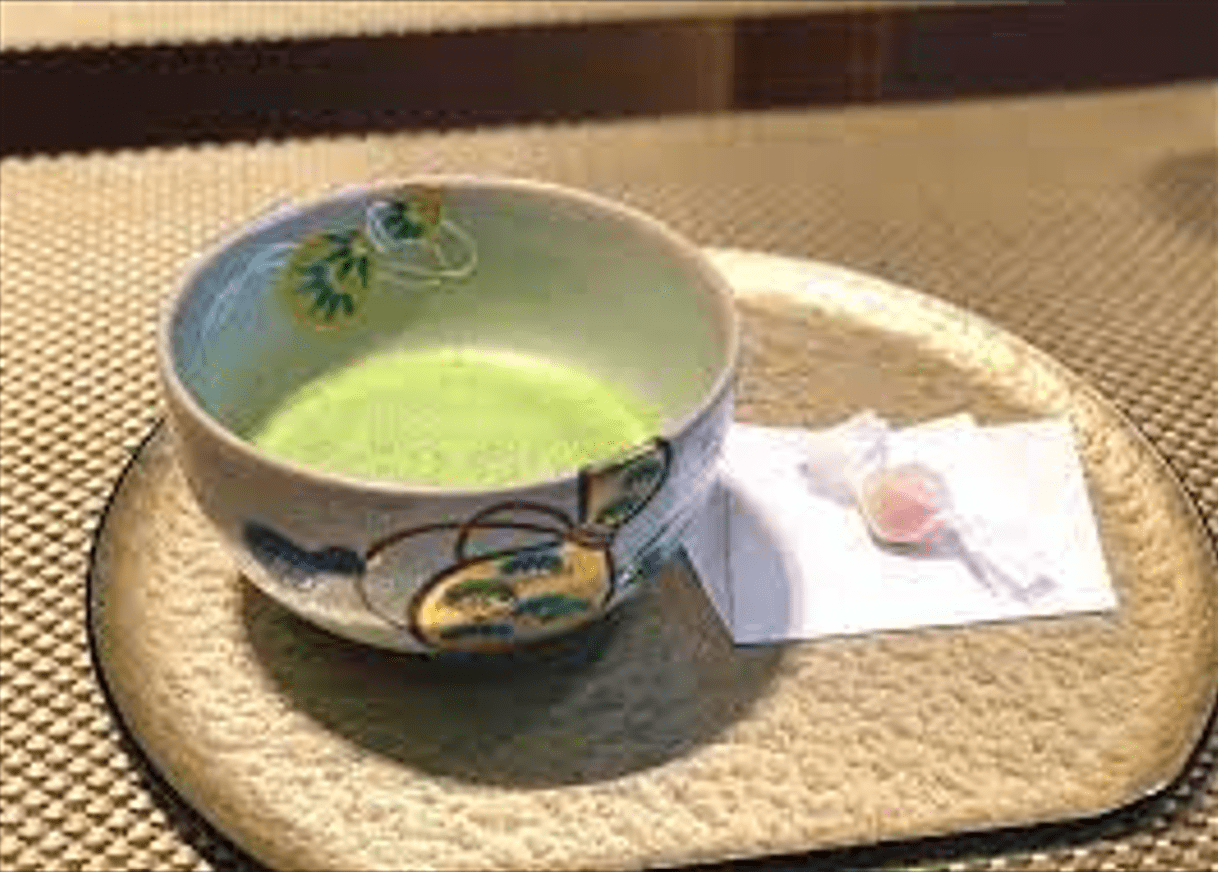 At Basho-en Tea Shop, you can immerse yourself in the heart of Japanese culture through the "tea ceremony." Get hands-on with whisking and savoring fresh matcha. You can also learn expert tips and special techniques.
---
⑫Back-alley Bar Hopping in Sendai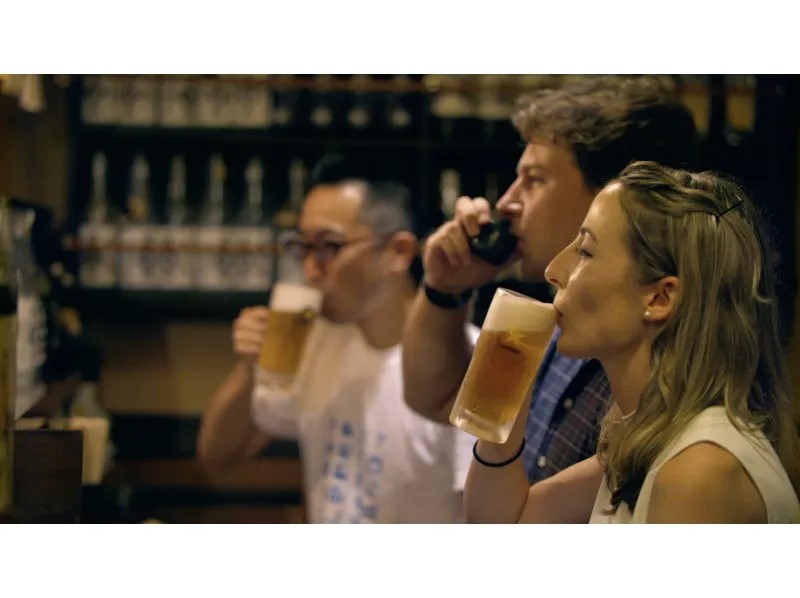 ---
⑬KANEIRI Standard Store S-PAL Sendai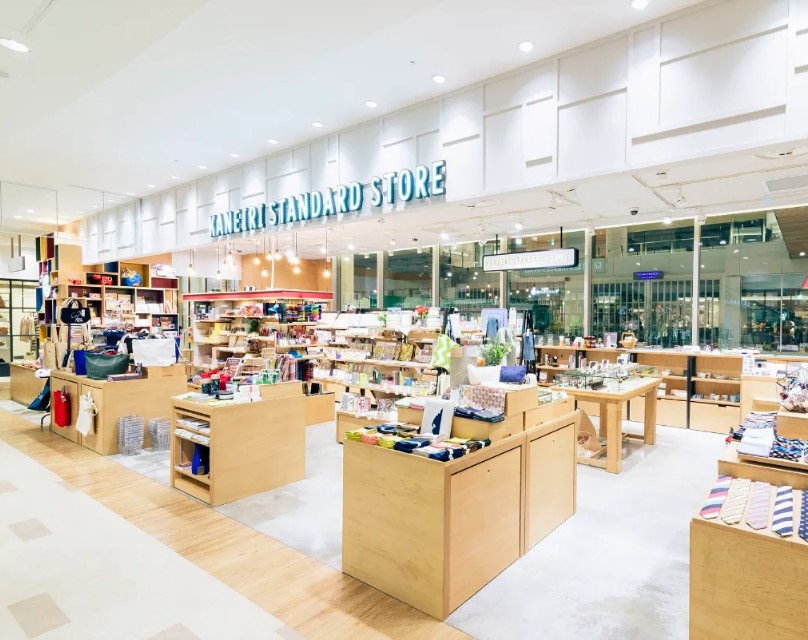 Located in S-PAL Sendai, directly connected to Sendai Station, KANEIRI STANDARD STORE offers miscellaneous goods and gifts that embody the present moment, including stationery, letters, and souvenirs.
---
⑭Tohoku Standard Market Sendai PARCO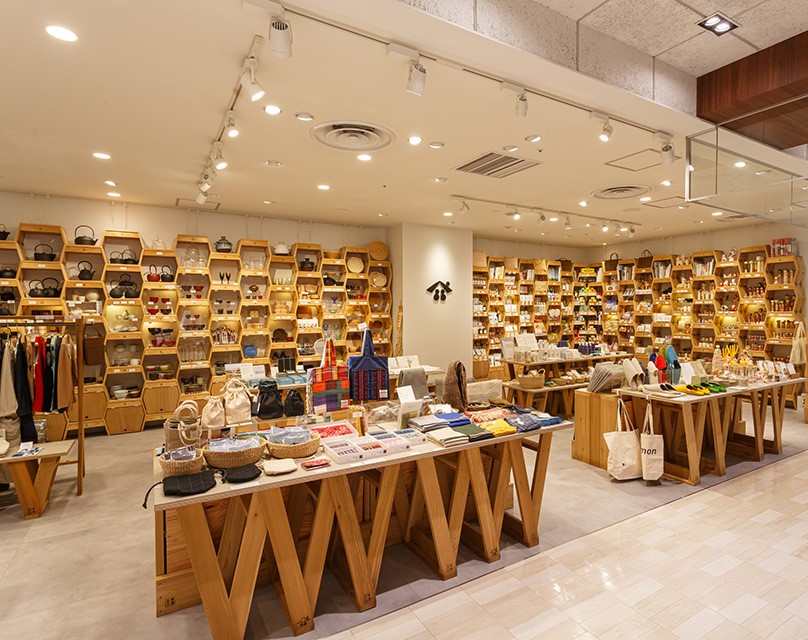 This is a select shop featuring traditional crafts from the six prefectures in Tohoku. The categories range from food and tableware to clothing, all sourced from the Tohoku region.
---
⑮Kuranosho Sohonten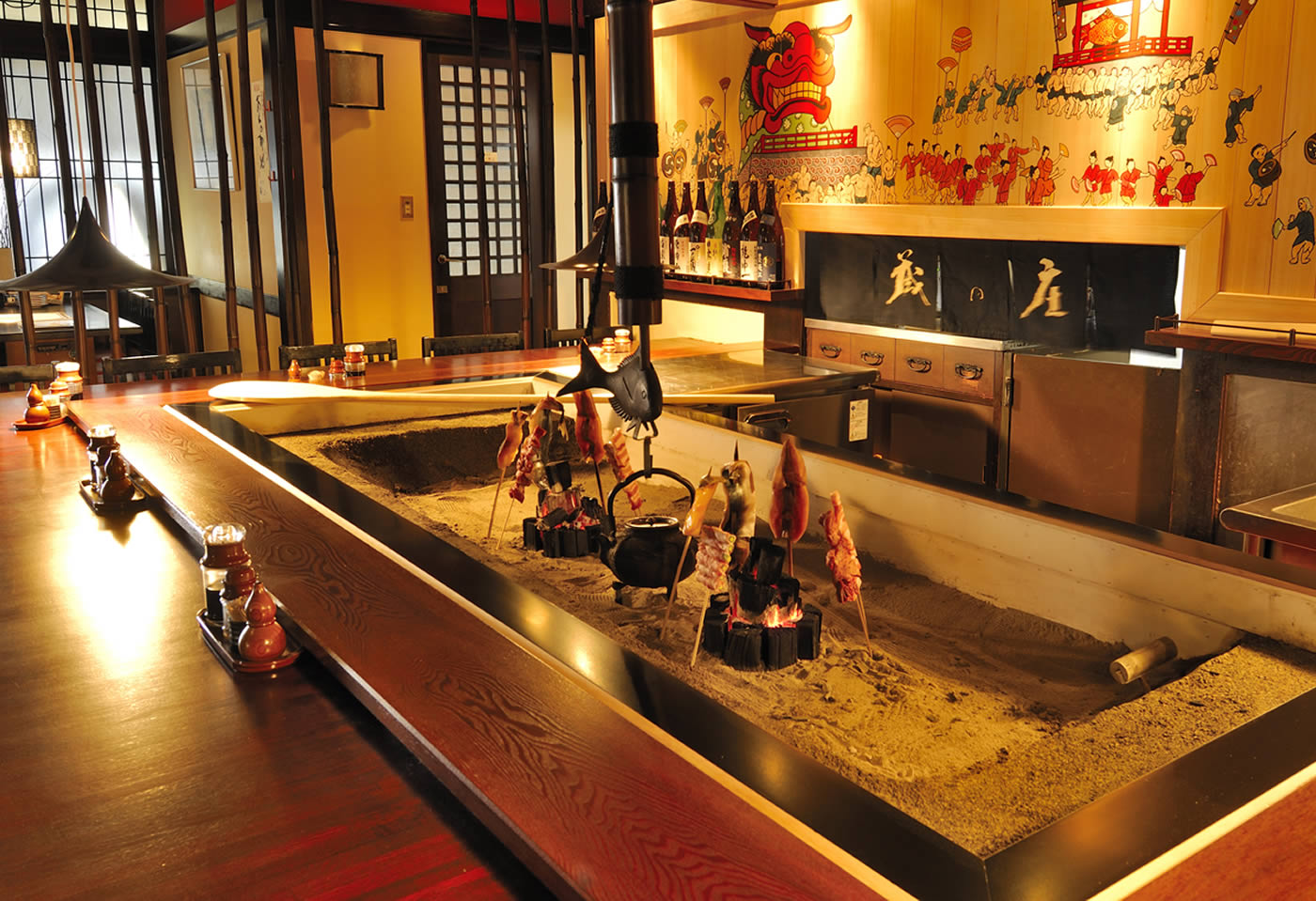 Conveniently located just across from Sendai Station, Kuranosho Sohonten is a renowned izakaya celebrated for its irori-yaki cuisine. It specializes in the meticulous grilling of local delicacies, including katsuo no tataki, over a traditional irori hearth. Furthermore, it features seasonal treasures, such as taro and shiitake mushrooms.
---
⑯Abe Kamaboko-ten Main Store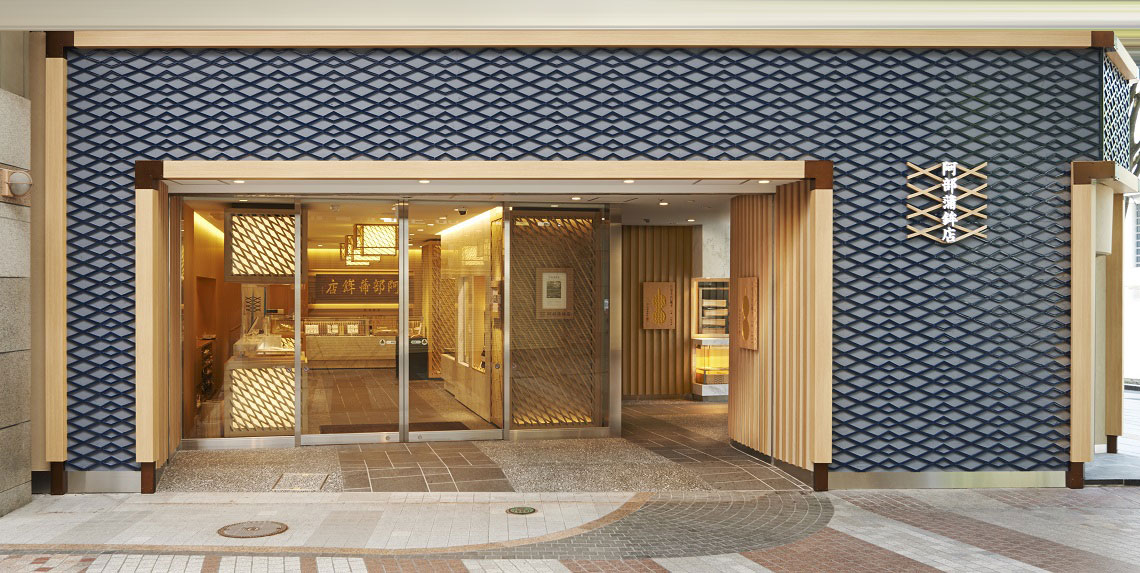 Abe Kamaboko-ten Main Store is renowned for its iconic Sasa-Kamaboko (bamboo leaf-shaped steamed seasoned fish paste), which was named for the Date family crest, "Sparrows on Bamboo." Don't miss out on the local favorite street snack, "hyotan age," and the opportunity to grill your own bamboo leaf-shaped kamaboko.
---
⑰Ocha no Igeta Sendai Chuo Main Store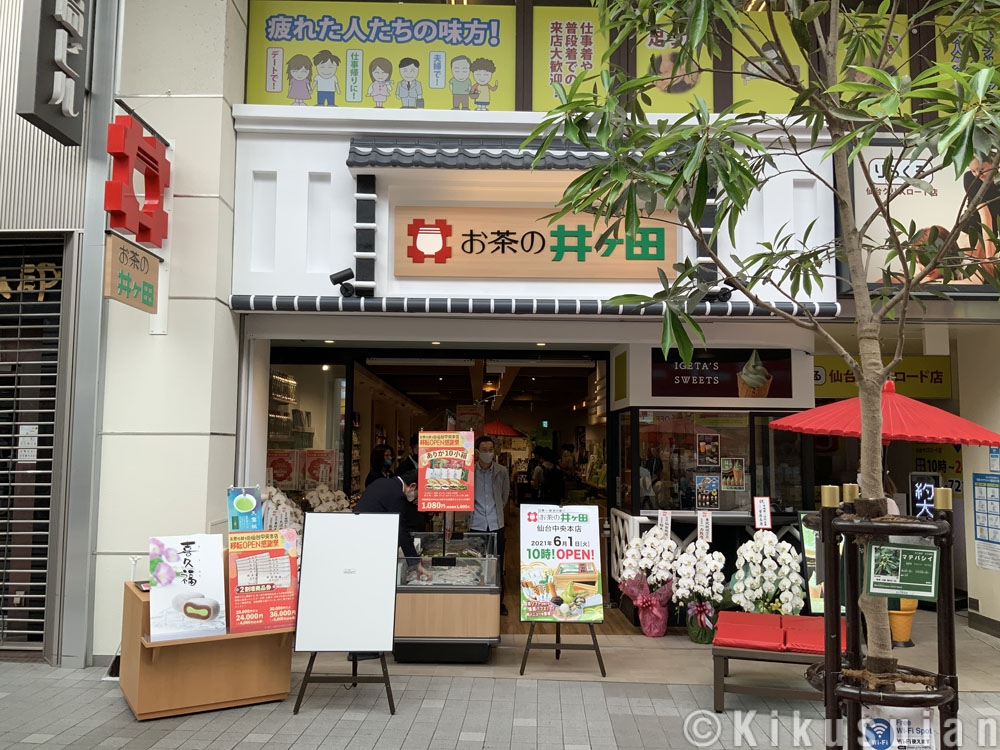 Ocha no Igeta, a tea shop with a history dating back to the ninth year of the Taisho era, is dedicated to the aromas of "seasonal and fresh tea." They provide an extensive selection, including sencha, and tea-infused treats, such as matcha soft-serve and Kikufuku. Takeout options are available.
---
⑱Accessory Making with Sendai Tanabata Festival Japanese Paper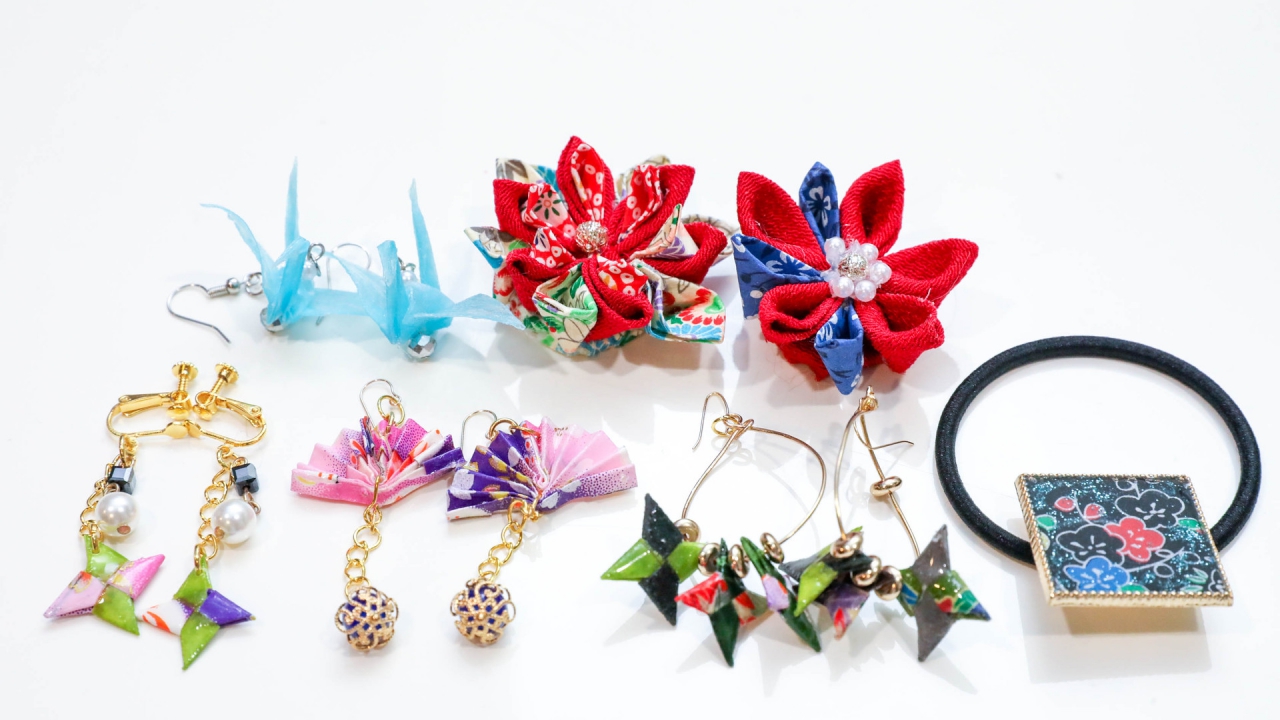 You can dive into distinctive experiences and workshops exclusive to Sendai and Matsushima. From the Sendai Tanabata Washi Art Experience to crafting herb ballpoint pens, painting lanterns, and traditional umbrella art, there's a wide array of activities to choose from. Join us for some creative fun!
---
⑲Sendai Umino-Mori Aquarium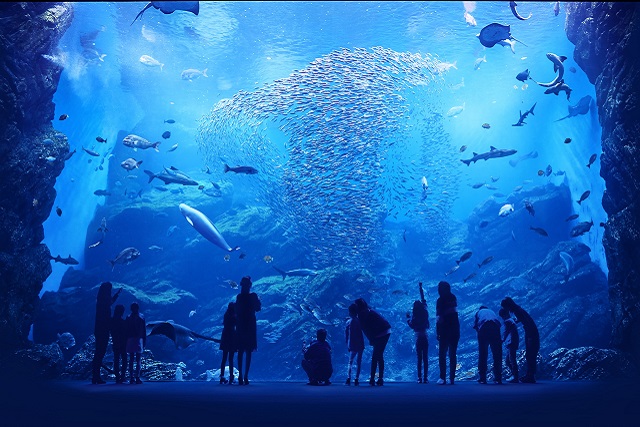 At Sendai Umino-Mori Aquarium, prepare to be dazzled by the largest dolphin, sea lion, and bird performances in the Tohoku region and marvel at a massive aquarium inspired by the bountiful Sanriku coastal area, showcasing an incredible array of marine life from Japan and around the world!
---
⑳Kirin Beer Port Sendai

At Kirin Beerport Sendai, you can relish in an open-air café-style restaurant amidst lush greenery and a refreshing breeze right next to the Kirin Beer Sendai Factory. It's an ideal spot for families, couples, and tight-knit friends to enjoy.
---
㉑~㉚
㉑JR Fruit Park Sendai Arahama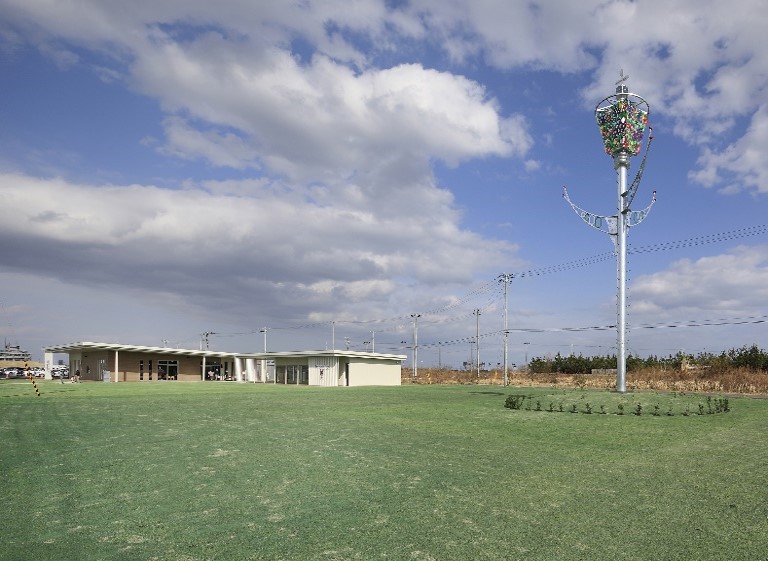 Get ready for an exhilarating time at JR Fruits Park! Dive into a fruit-picking adventure featuring over 150 carefully nurtured varieties, from succulent strawberries to luscious blueberries, pears, figs, grapes, and crisp apples, available year round. And don't miss out on the delightful treats at the café, where you can indulge in scrumptious curry and mouthwatering desserts!
---
㉒Moritami Shuzo Honke Sake Brewery & Amazake Café "Moritami Sabo"
Embark on a journey through centuries of sake craftsmanship at Moritami Shuzo Honke Sake! Established in 1849, this historic brewery, thriving since the second year of Kaei, is a testament to Sendai's sake legacy. Step inside their store and discover a rich assortment of sake varieties
---
㉓Aquaignis Sendai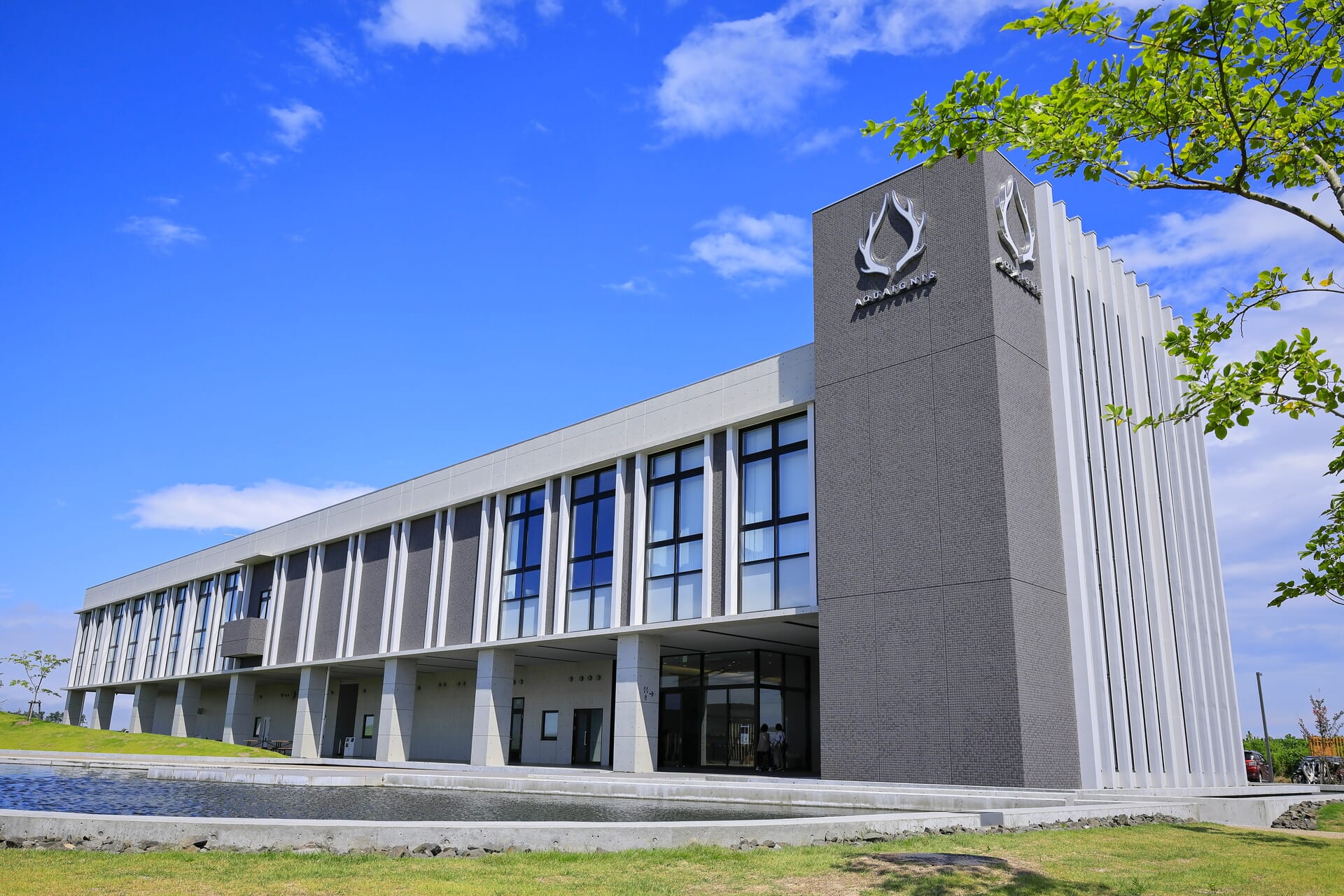 Discover Aquaignis Sendai, where relaxation, gourmet dining, and nourishment converge. You can unwind in a luxurious hot spring spa, savor exquisite dishes crafted by esteemed chefs and patissiers, and explore the fresh vegetable market.
---
㉔"Dye with Indigo" Katazome Experience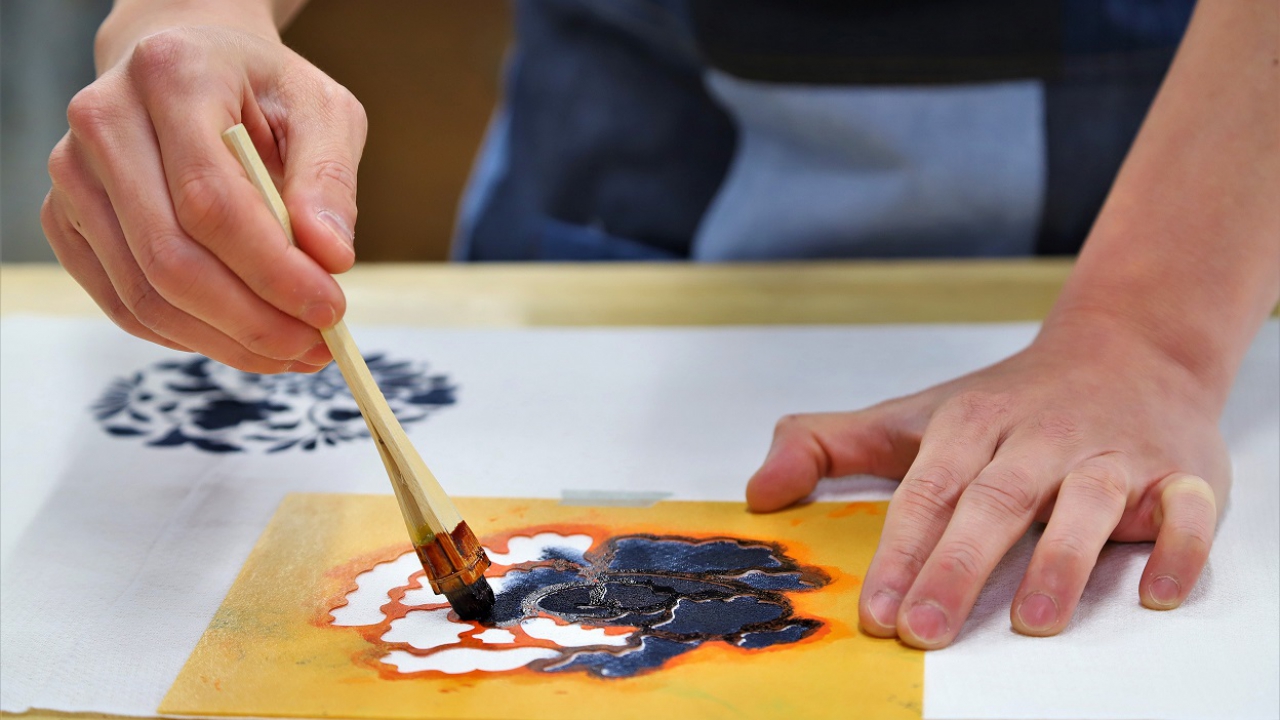 Come and explore the Nagakan Dyeing Factory, the last of its kind in Minamizomeishimachi, a historic artisan town dating back to the days of the Date clan. Inside the factory, you can immerse yourself in the captivating heritage and craftsmanship. Get hands-on with indigo dyeing and design your own eco-friendly bags with traditional patterns of Sendai.
---
㉕Date no Iroriyaki yamato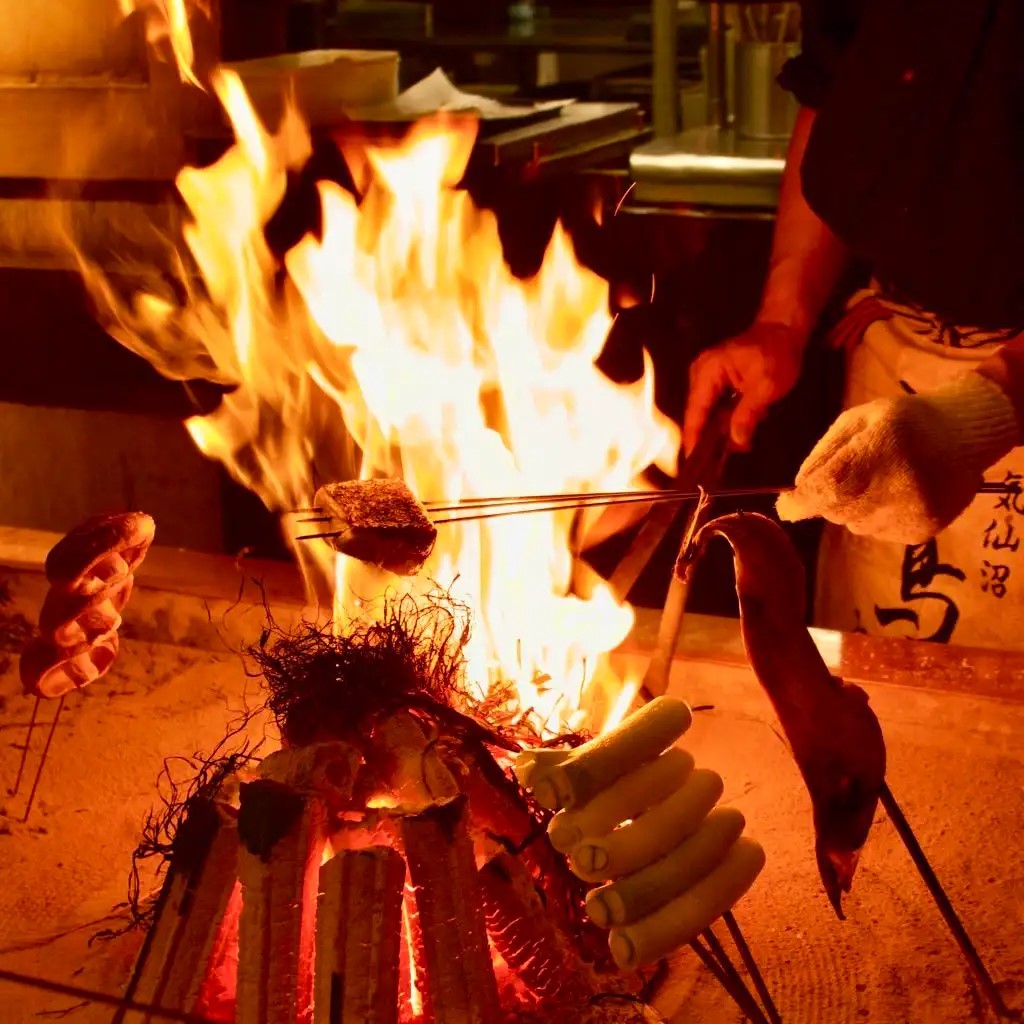 Prepare for a sensory extravaganza at Date no Iroriyaki yamato! Here, you can relish the irori cuisine, which is served with a grand wooden spatula and elevated with carefully selected condiments, such as "Date's umashio," "ginjo soy sauce." and "awase miso." We promise that every bite is a feast for your senses.
---
㉖Akiu Winery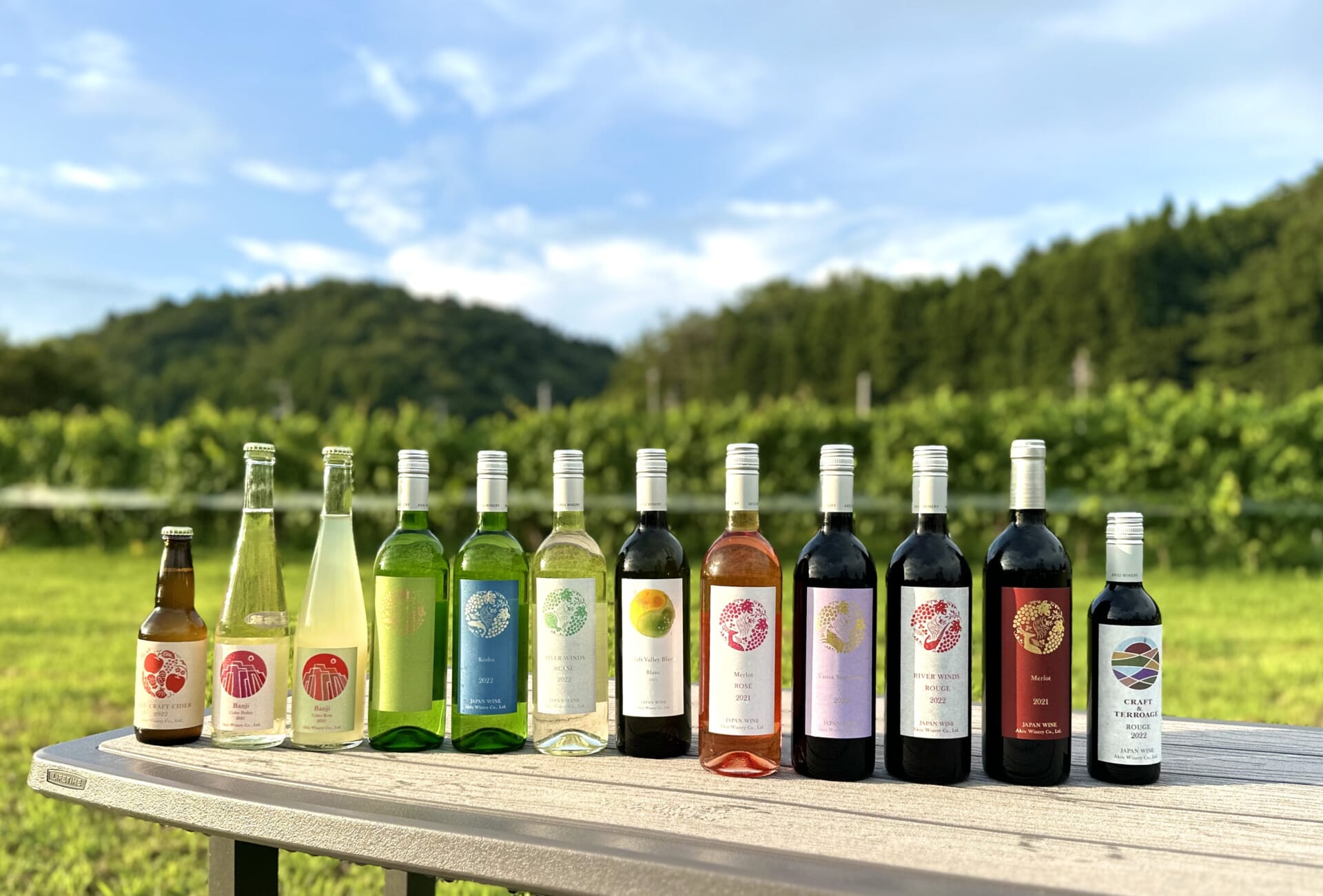 Akiu is blessed with an ideal climate for grape cultivation. At Akiu Winery, a variety of facilities mesmerize the senses , including a 2-hectare private vineyard, an on-site winery, and a café offering paid tastings and a selection of snacks, soft drinks, and gifts.
---
㉗Akiu Village Agurie no Mori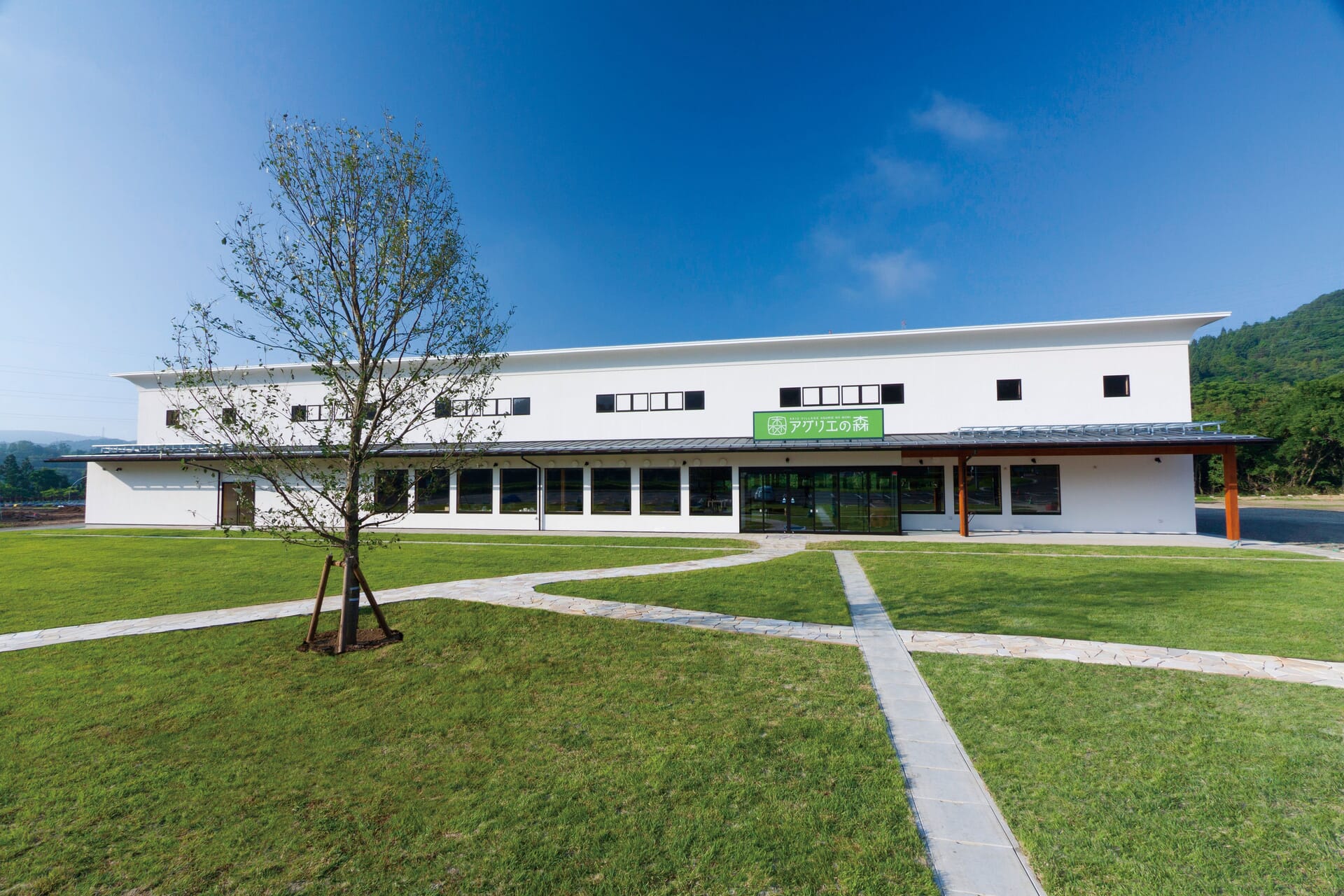 Akiu Village Agurie no Mori is a charming local grocery store. Here, you'll discover a wide array of items, including gourmet dishes and desserts from Miyagi, farm-fresh vegetables, authentic souvenirs, sweets, and tea.
---
㉘Cute and Quick Kaleidoscope Making Experience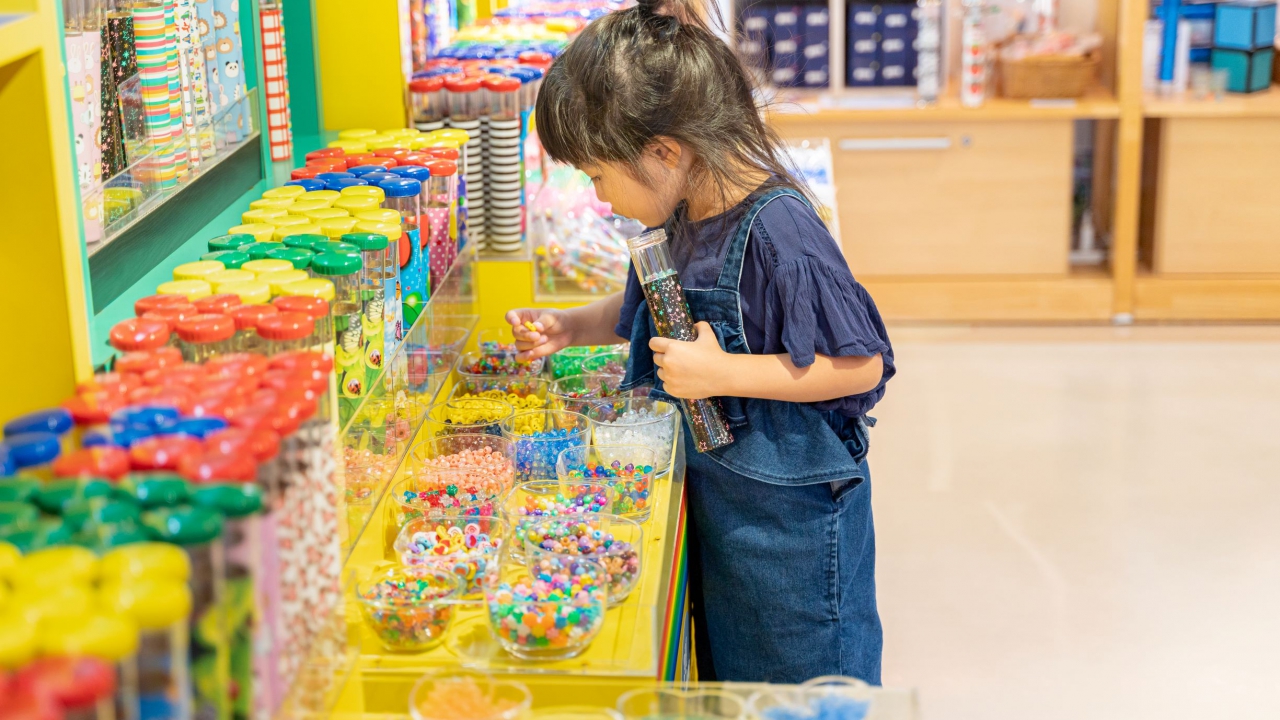 Since its establishment in 1999, the Sendai Kaleidoscope Art Museum has been demonstrating exquisite kaleidoscopes, with exhibitions that shift with the changing seasons. You'll find a museum shop and a hands-on experience corner on the first floor while enjoying our displays on the second and third floors. It's an interactive museum where you can touch and even create your own kaleidoscopes.
---
㉙Kanrantei Tea House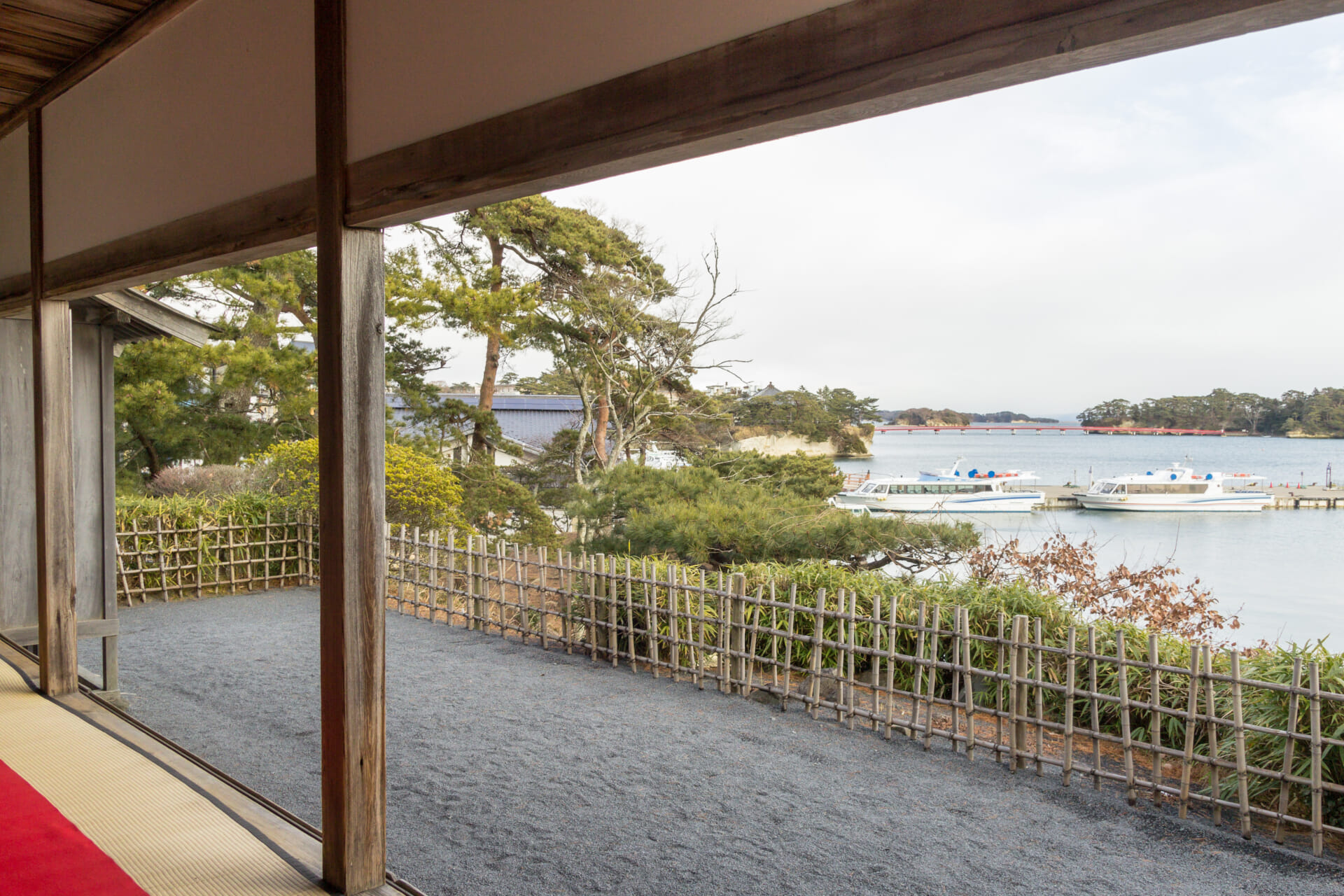 Once a part of Fushimi Momoyama Castle and bestowed to Date Masamune by Toyotomi Hideyoshi, the Kanrantei Tea House historically functioned as a lodging and reception venue for a range of travelers, including envoys of the shogunate government. Today, you can soak in the stunning sea views while enjoying a cup of matcha.
---
㉚Kasho Sanzen Matsushima Teramachi Koji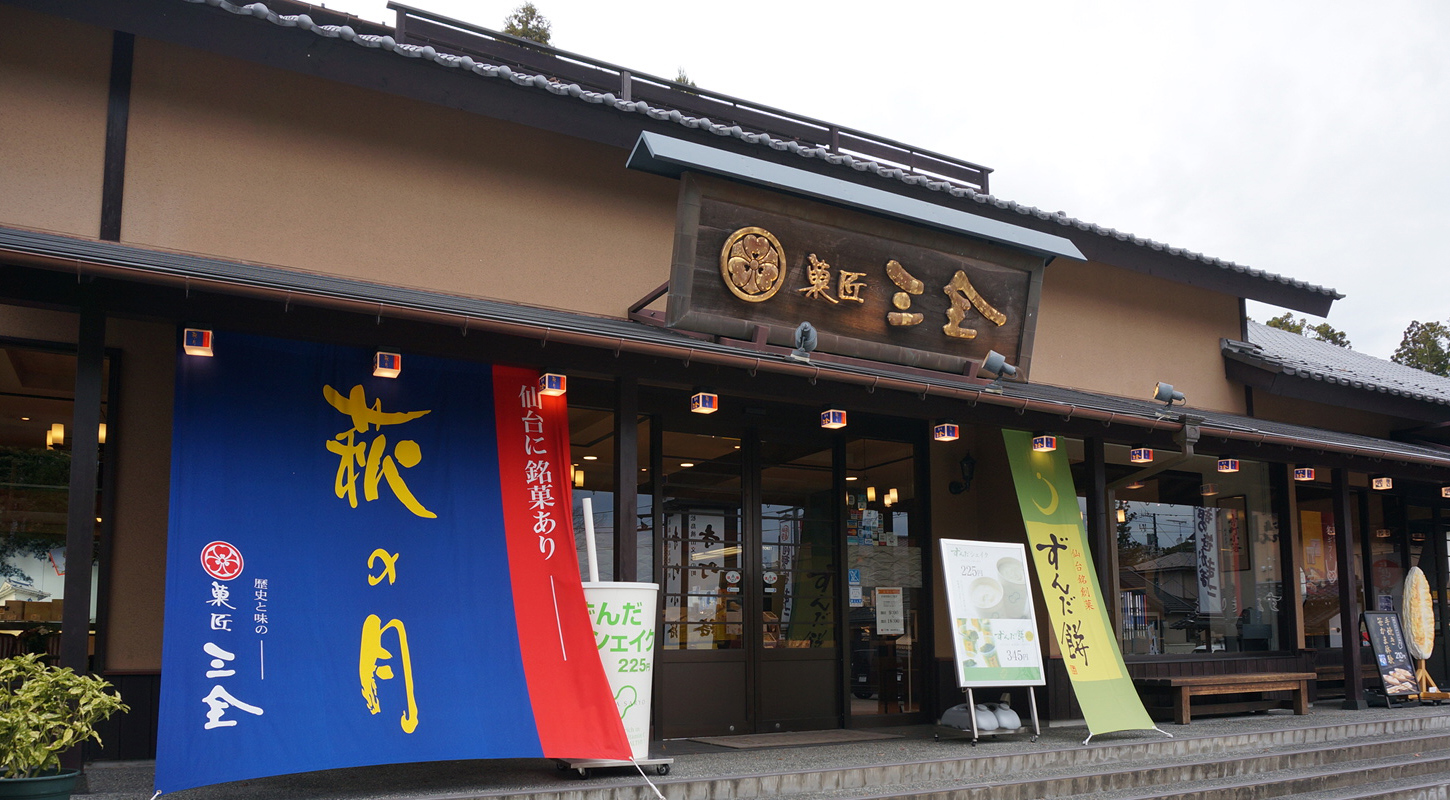 Upon stepping into Kasho Sanzen Matsushima Teramachi Koji, you'll discover a delightful array of confections, including famous Sendai treats, such as "Hagi no Tsuki," and desserts from Zunda Chaya and Royal Rasse. It's not just about the flavors; the elegant packaging and interior are designed to leave every customer thoroughly satisfied.
---
㉛~㉝
㉛Miyagi Prefecture Matsushima Rikyu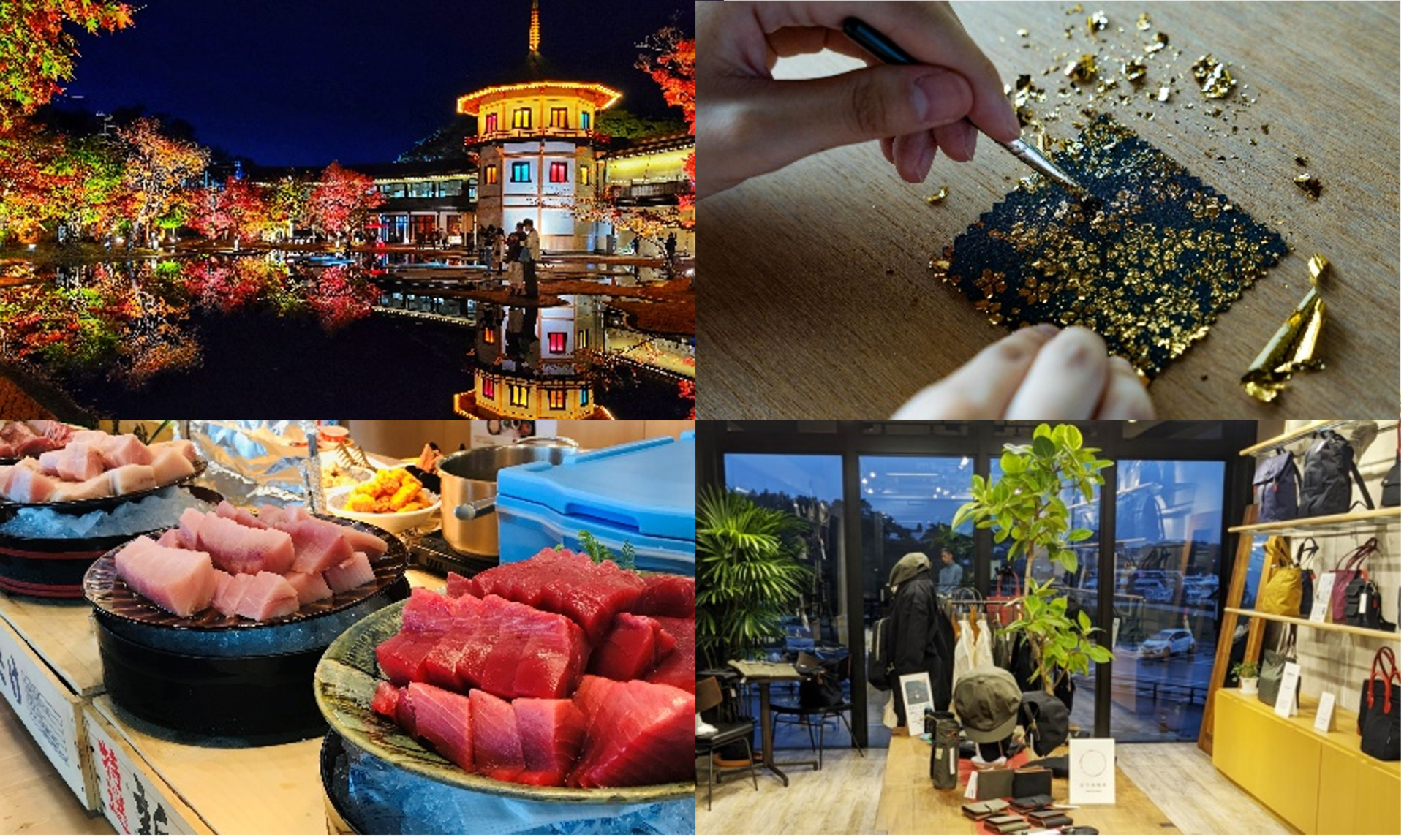 Matsushima Rikyu is a two-story commercial facility where you can enjoy Matsushima's authentic gourmet, local souvenirs, and craft workshops. The adjacent Rikyu Garden features year-round illuminations, and a picturesque scene of Matsushima Rikyu's iconic Letzel Tower reflects on the pond. You can capture countless Instagram-worthy moments as you stroll in the garden. List of Shops and Experiences:
・All-You-Can-Eat Seafood: Matsushima Osashimi Aquarium
・Sky Beer Garden
・【Kyudo Experience】Enjoy kyudo along with the garden's scenery♪
・Kimono Rental: Konohana Sakuya-hime
・Traditional Craft: Kinsai Experience
・Hinomoto Hofu Matsushima Rikyu store
・Chaya Kanemon Tea House
---
㉜Zuiganji Temple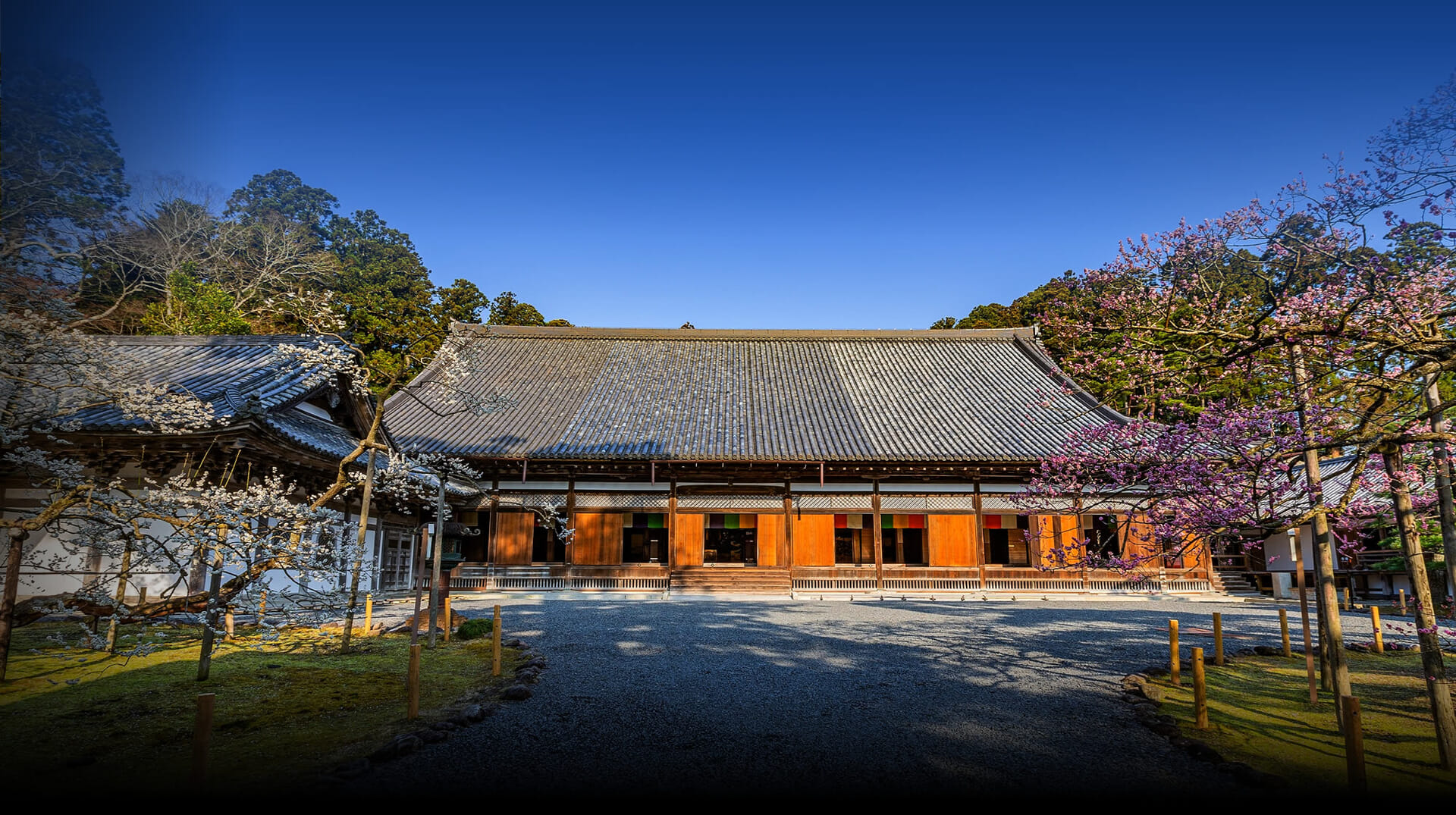 Zuiganji Temple, formally referred to as "Shoto Seiryuzan Zuiganenpukuzenji," is a part of the Myoshin-ji school in the Rinzai Zen sect. This temple boasts national treasures, including the main hall, kitchen, and corridors. The treasure house safeguards invaluable artifacts linked to the Date family.
---
㉝Michinoku Date Masamune Historical Museum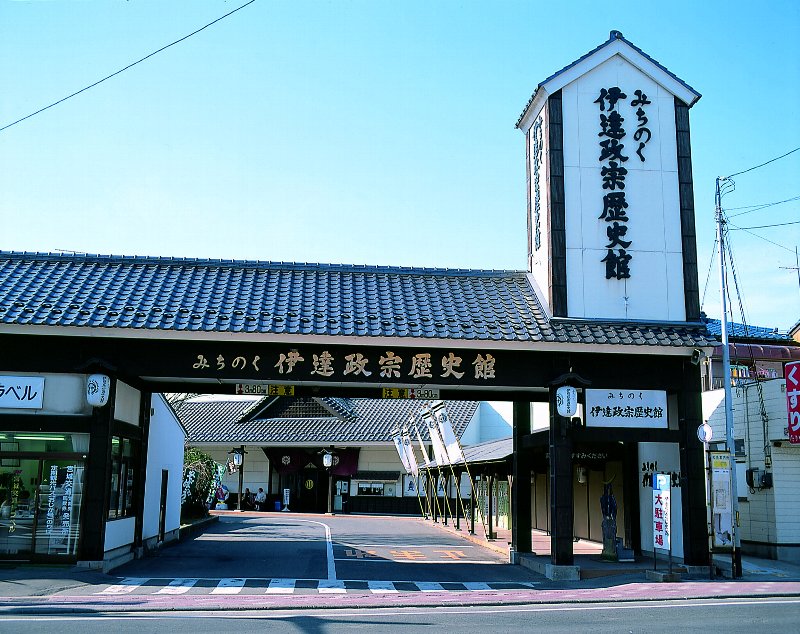 With more than 200 realistic wax figures, the Michinoku Date Masamune History Museum vividly reenacts the life of Date Masamune. Photography is allowed inside the museum, and it feels as though you've slipped back in time to the Warring States period. You can also experience taking pictures with a kabuto helmet on without making a reservation.